WALL DÉCOR
FANTASTIC DIORAMAS
Fornasetti wallpapers are extraordinary landscapes, unexpected backdrops that lead from the everyday to the dreamlike. Light clouds, exotic leaf textures and underwater worlds, as well as Fornasetti's most ingenious architectural trompe l'oeil are translated onto paper, produced by British master wallpaper designers Cole & Son, founded in 1875. A collection of timeless designs, whose lines and nuances decorate every room with imaginary worlds.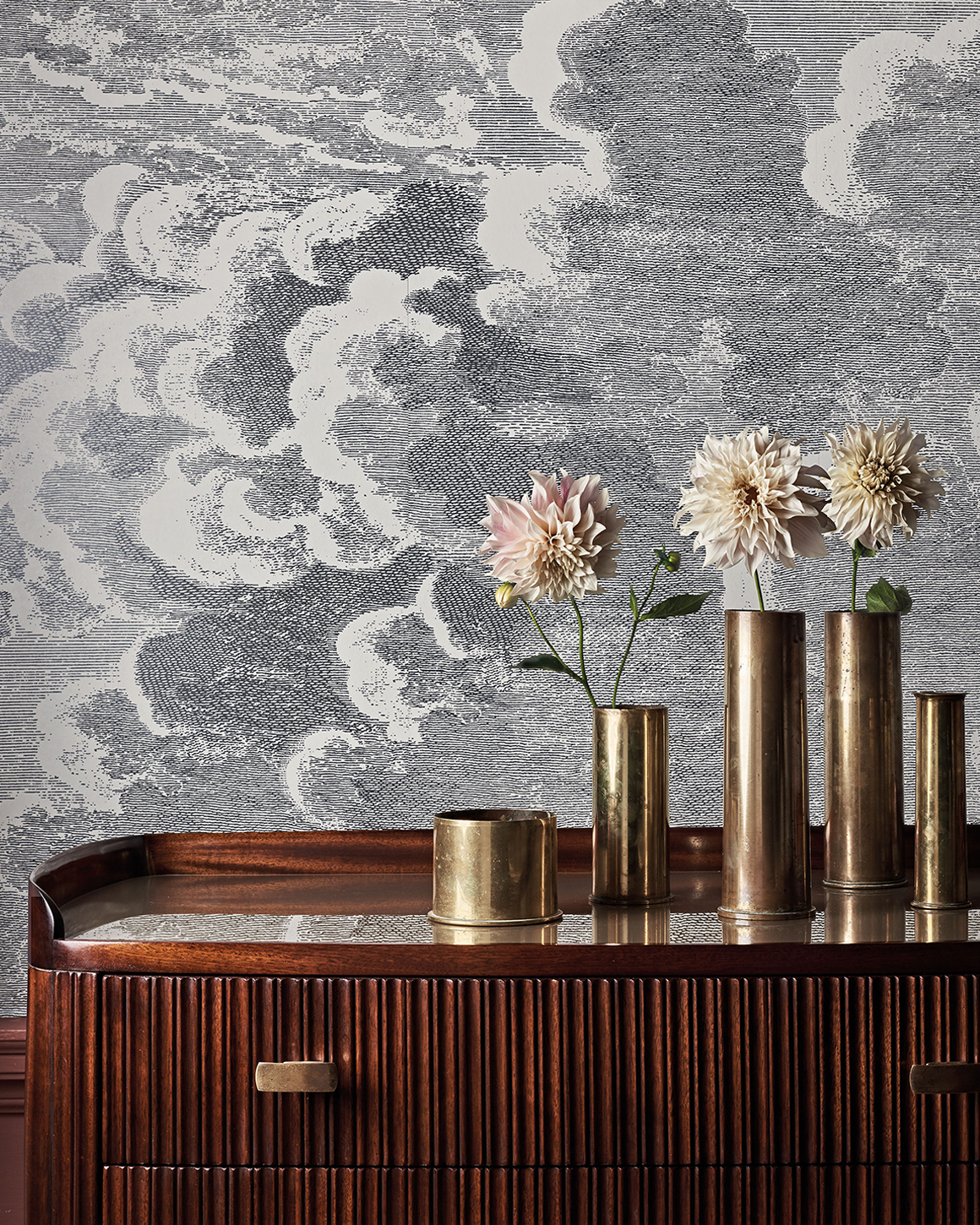 CLOUDS, SUNSETS AND HOT AIR BALLOONS
Fornasetti's most surreal visions inhabit the sky, where fast-moving clouds vary in colour with the changing light, or where flying machines and hot air balloons move on the unpredictable paths taken by the imagination.
View all
WALLPAPER
UNIQUE DESIGNS FOR CREATIVITY AND

CRAFTSMANSHIP
From natural themes to urban and surreal landscapes, the most iconic designs from the Fornasetti archives are reinterpreted in games of colour variation. Fornasetti wallpaper is the result of sharing the Atelier's traditional craftsmanship and attention to detail with master wallpaper designers, Cole & Son.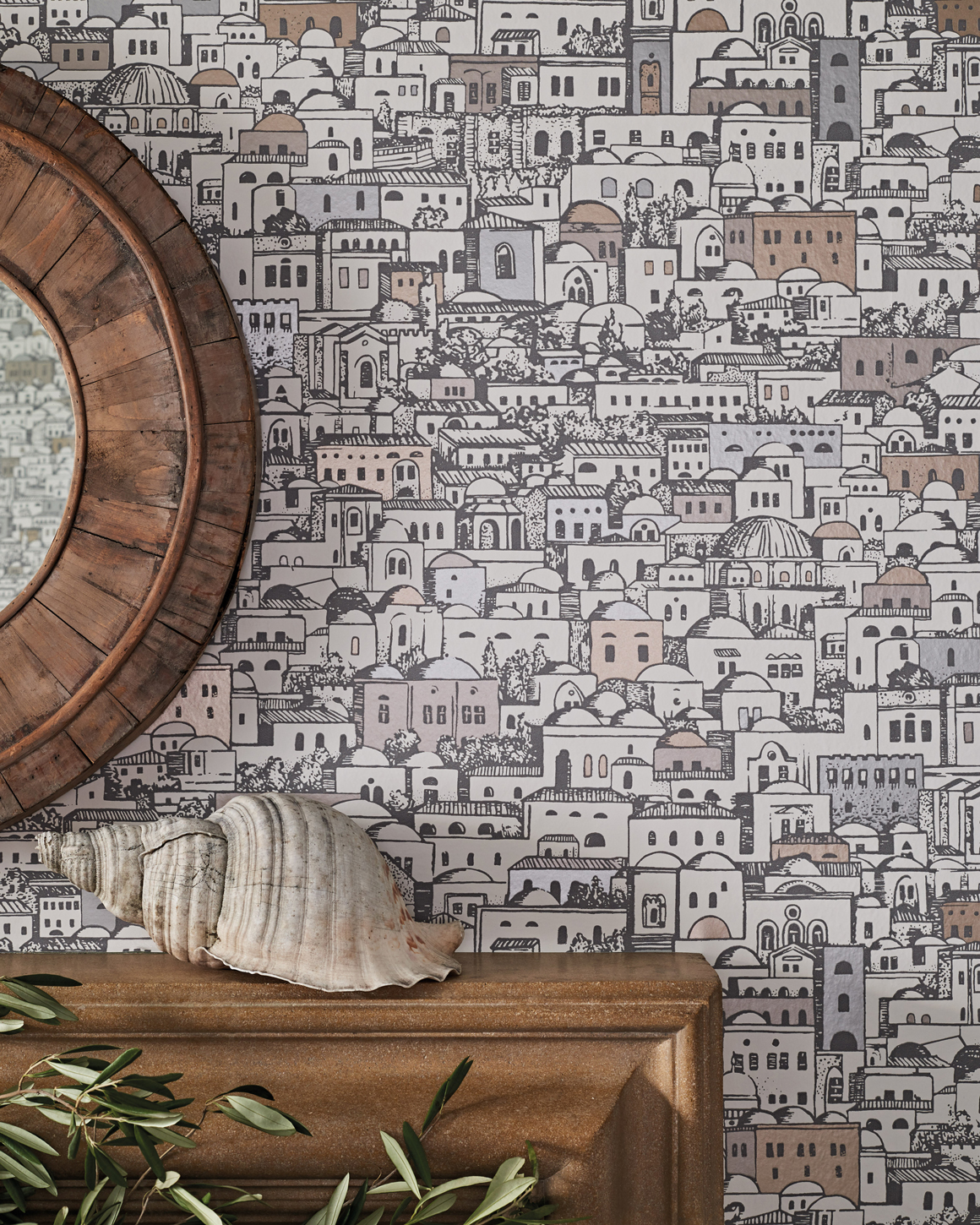 ARCHITECTURAL MOTIFS
The precise black line gives shape to Fornasetti's irrepressible architectural imagination. A journey through eras, styles and imaginary cities that translates into the hypnotic Mediterranea wallpaper or the Procuratie backdrop of St. Mark's Square in Venice.
View all
If you require assistance while selecting your wallpaper or you need further information,
please read our
FAQs
or contact our Dedicated Service.

Fornasetti wallpapers:
every room is decorated with imaginary worlds