THEMES AND INSPIRATIONS
UNDERWATER MYSTERIES
Fornasetti's creative mind loves to interpret, sublimate and reinvent reality. Drawing inspiration from the mystery of the depths of the abyss, he created a personal illustrated zoology manual, collecting a series of surreal and fantastical drawings that, ever since the 1940s, have portrayed the most bizarre marine creatures. From the tireless exploration of compositional solutions, materials and artisan techniques, the now iconic Sardine tray came to life in the following decade, enriched with hand-applied silver leaf.
Today, Fornasetti's marine world is expressed on vases, trays, cushions and porcelain pieces that reflect his ironic spirit.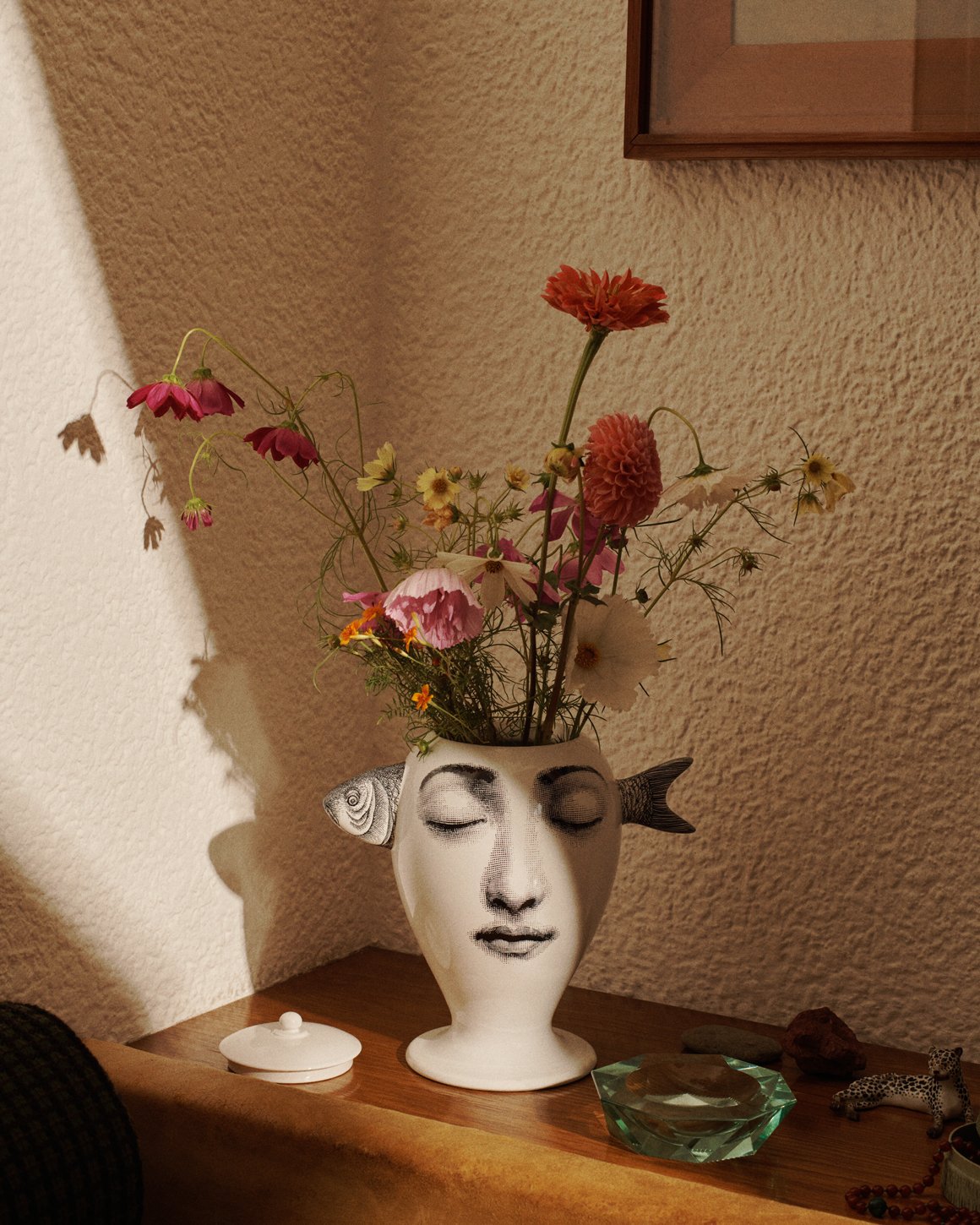 A harmonious game of decoration and design translates Fornasetti's sense of humour into the surreal Pesce vase, a hand-crafted, limited-edition ceramic.
Silk cushions and the Sardine tray complete the colourful collection of marine-themed home accessories.
View all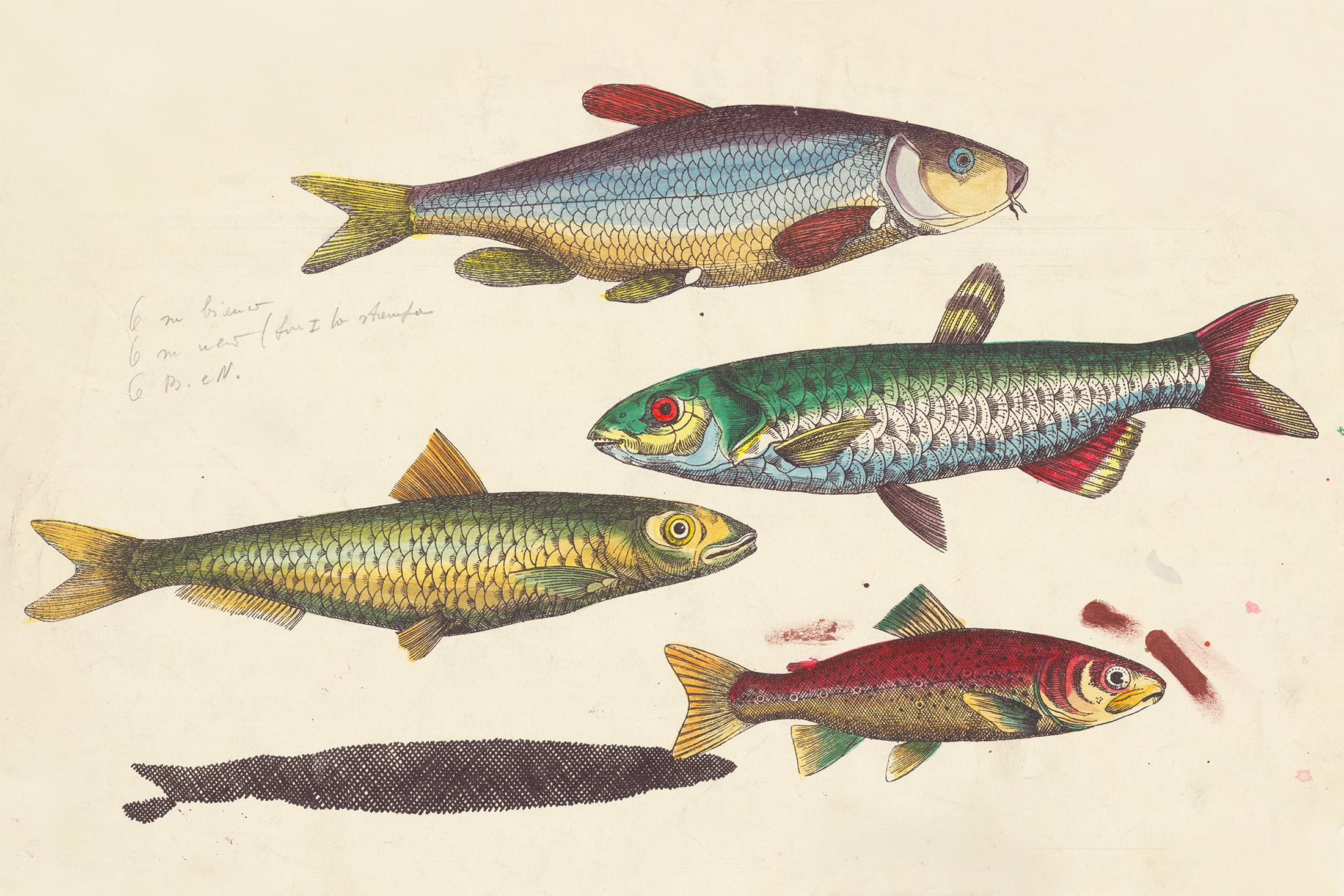 DECORATIVE PORCELAIN
TRAYS AND APPETIZERS
Imaginary dialogues between the most curious sea creatures transform these series of porcelain trays and appetizers into handmade works of art, perfect for table decoration or collection.