THEMES AND INSPIRATIONS
NATURAL WONDERS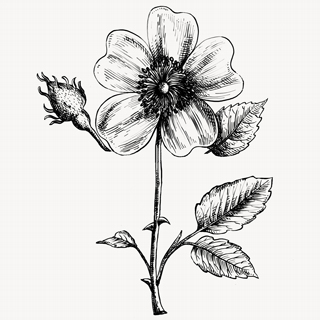 It is impossible for Fornasetti's attentive eye to remain indifferent to the charm of the natural world's most colourful and dynamic inhabitants. Gathered in romantic bouquets or glorified in their ephemeral, solitary beauty, flowers are one of the young Piero's first creative inspirations. The hand traces what the imagination suggests onto the paper and soon a floral theme is brought to life on furniture, trays and small objects. The Fornasetti garden is the place where the imagination is revealed. For more than seventy years the delicate nuances of the hydrangeas have accompanied the spring, while the expert hands of the Atelier's painters have translated it into sophisticated, timeless creations.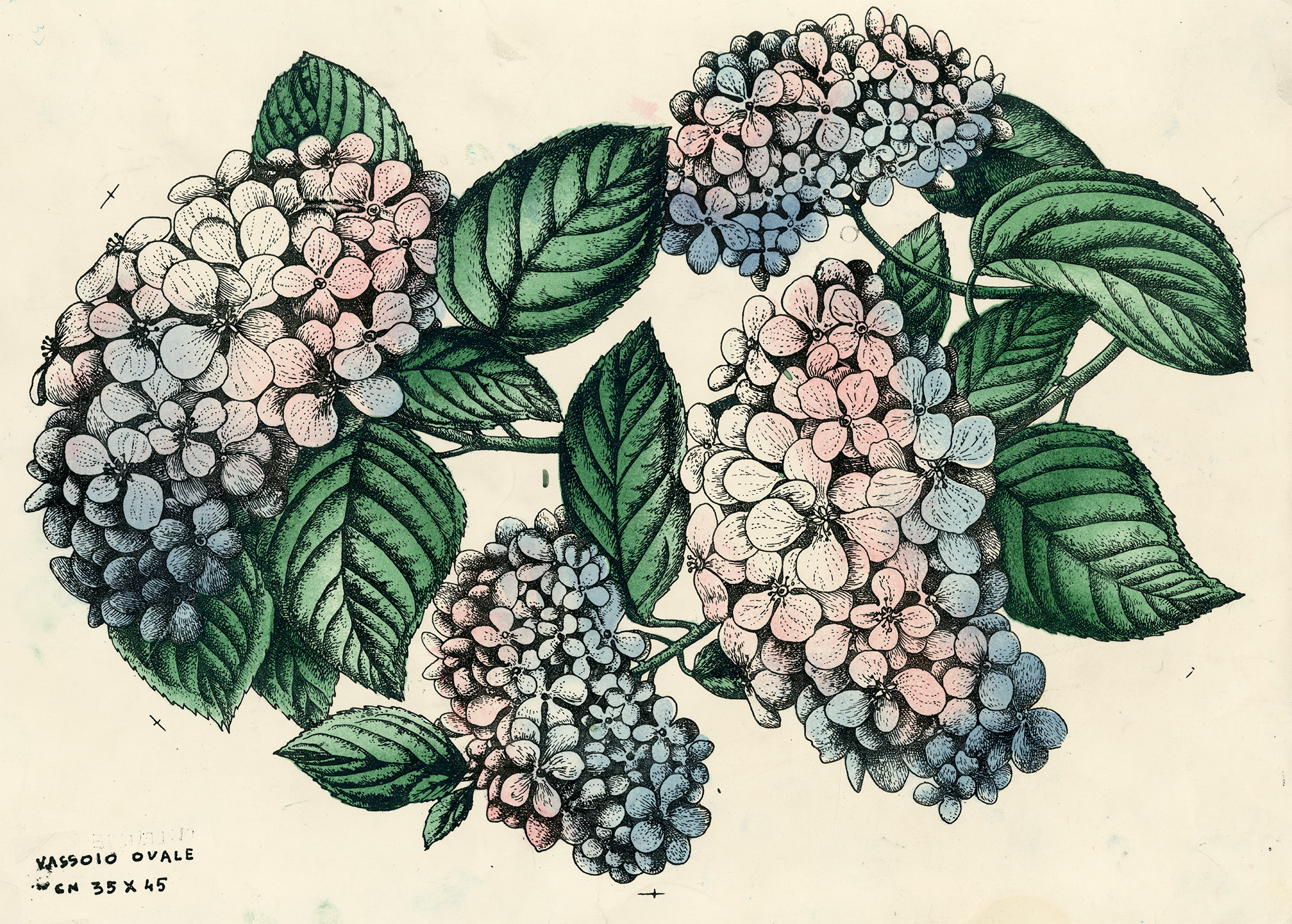 THE ELEGANCE OF THE DETAILS
The secret that makes Fornasetti's dreams tangible is found in the tradition of superior craftsmanship, where every single detail is taken care of by following the original designs.
Discover all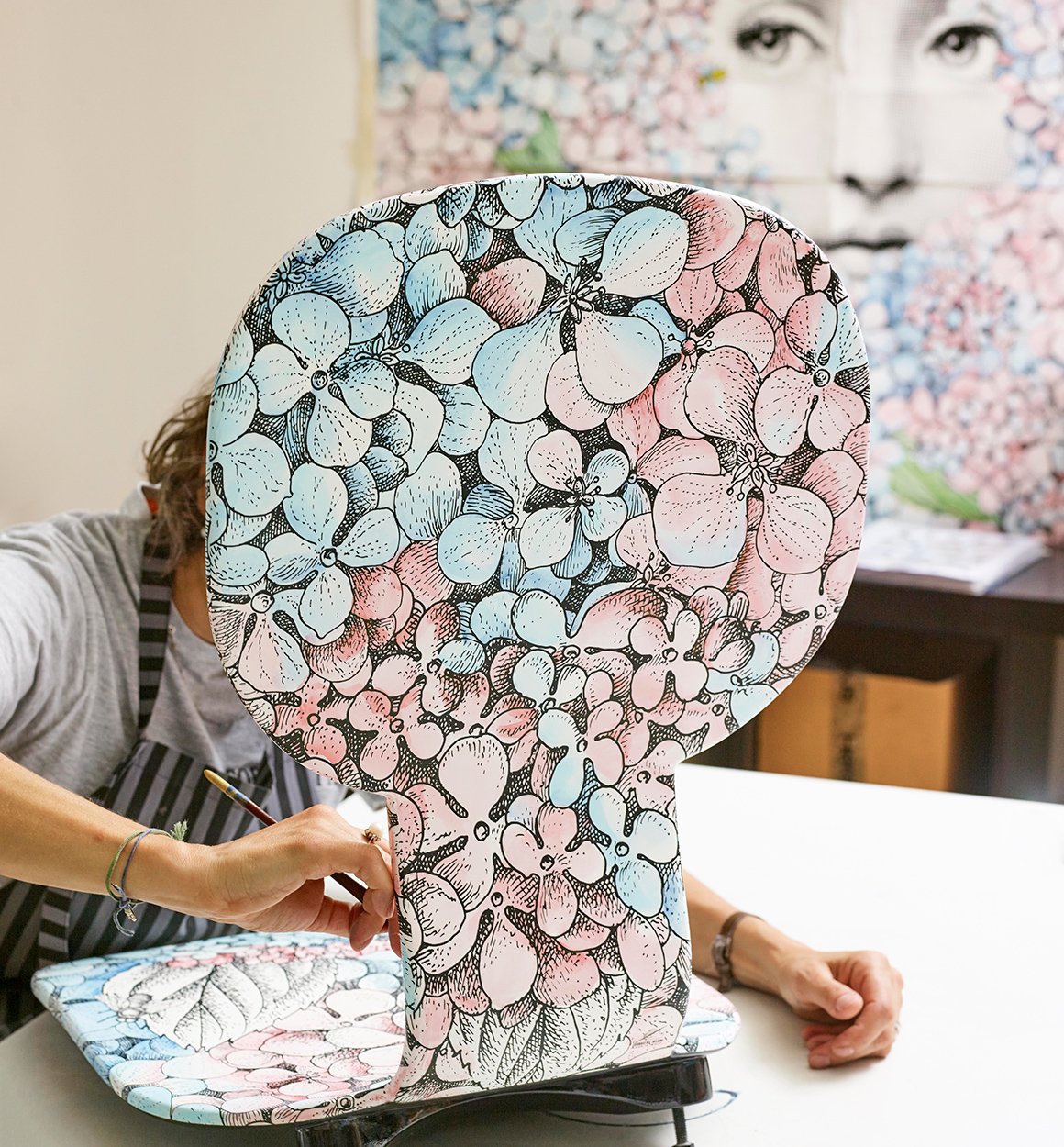 COLLECTIONS
TEMA E VARIAZIONI
Shy, absorbed or surreal, Lina Cavalieri's face is yet again the protagonist in Fornasetti's game of variations, in elegant, graphical black and white.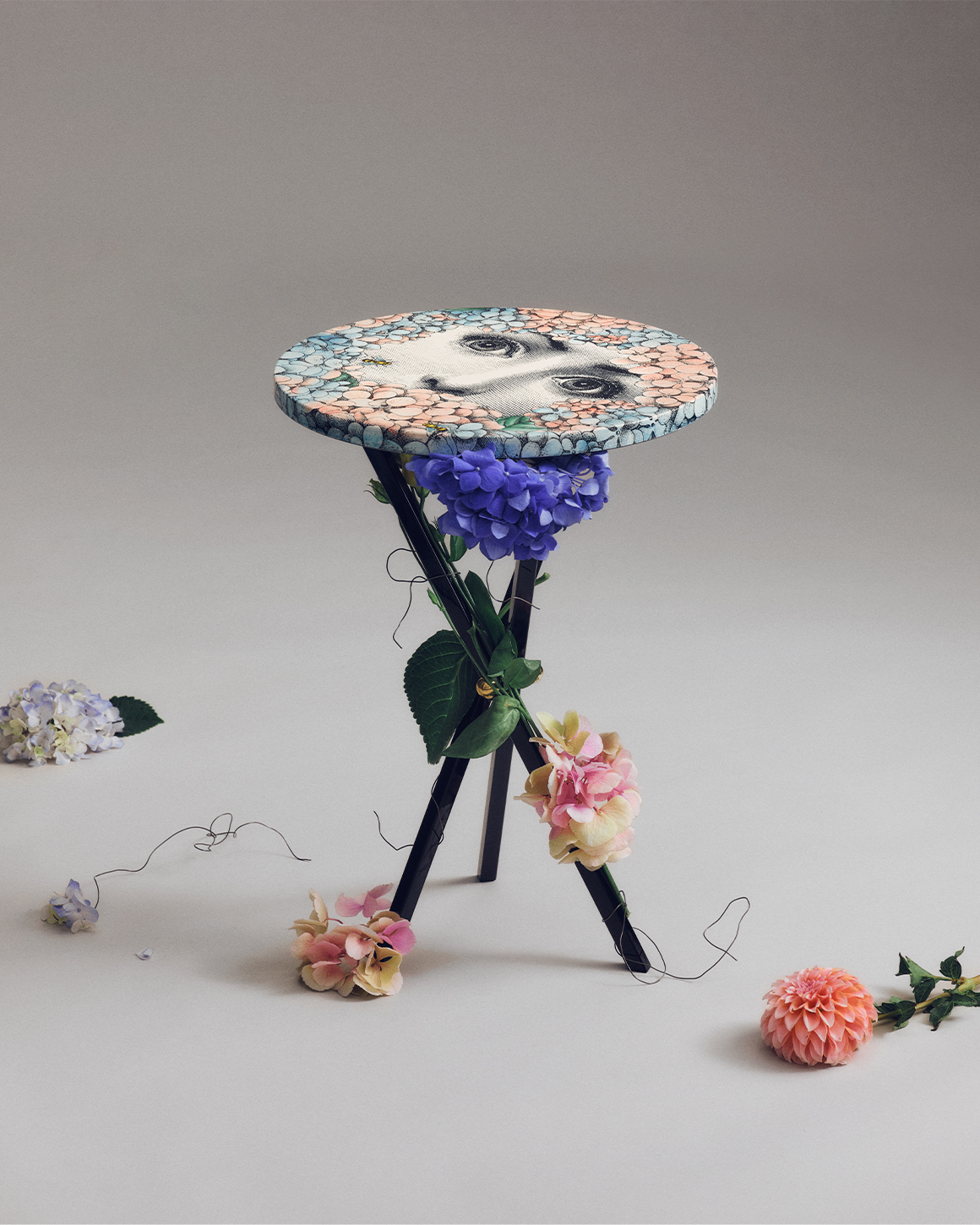 A FLORAL DEITY
An explosion of colour transforms Fornasetti's muse into a mythological, floral deity, without compromising her mysterious gaze.
Discover all