A SHARED PASSION: CREATIVITY AND SAVOIR-FAIRE
DECORATIVE ART ENTERS YACHTING
Fornasetti joins Ferretti Group's luxury yachting universe in an exclusive partnership. A unique opportunity to create elegant, original settings that become places to inhabit and be inspired by. A new immersive experience for customers of the Riva and Custom Line brands. The collaboration stems from a shared passion for design, based on the pursuit of excellence and innovation, to create a heritage of timeless refinement and beauty.

One of the values that best defines the identity of both Ferretti Group and Fornasetti is their Made in Italy culture, which translates into a commitment to offering prestige products that combine typical Italian elegance, style, creativity, top-quality craftsmanship and attention to detail. Another key value underpinning the collaboration is the made-to-measure concept, which Custom Line, Riva and Fornasetti apply to all their projects to ensure their customers enjoy a unique aesthetic experience that reflects their tastes and personality.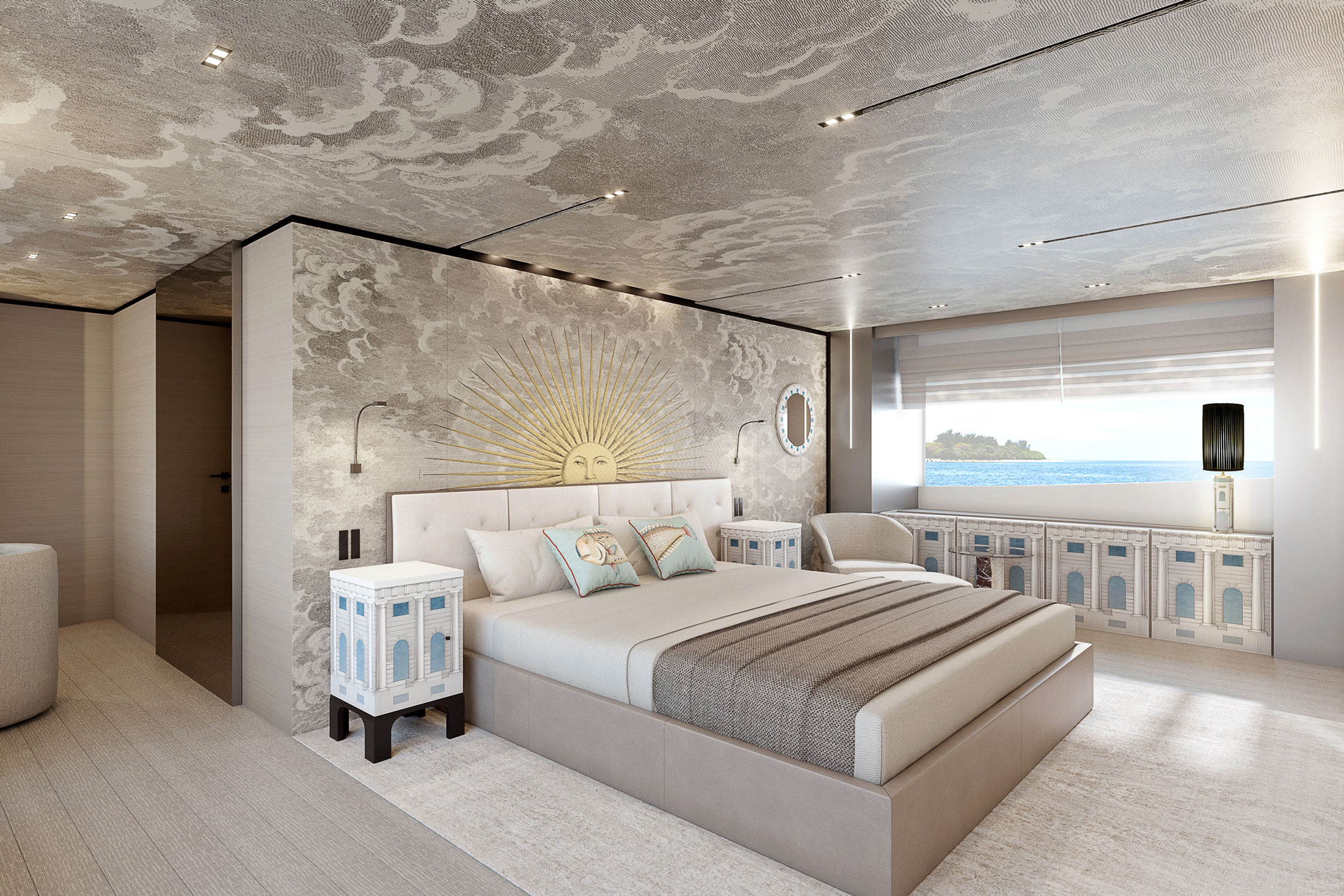 For more information, do not hesitate to contact us.