Tema e Variazioni
AN ICON WITH A THOUSAND FACES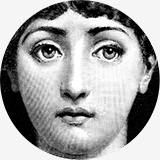 Lina Cavalieri emerged from the pages of a late 19th century magazine, a classical beauty with an enigmatic gaze. Fascinated by her, Piero Fornasetti dedicated an endless series of variations, multiples, games, poetic ideas and metaphysical portraits to the face of the famous opera singer. Suggestive, mysterious, surprised, seductive, with a moustache, glasses, a crown or a balaclava: however it is reinvented, Lina's face remains unmistakable. An icon that has become the symbol of Fornasetti and his poetics.
COLLECTIONS
Tema e Variazioni Plates
Precious porcelain meets decorative art, creating minor masterpieces of Italian design.
The infinite variety of subjects makes the Tema e Variazioni series an object of desire. The various creations are multiples of art in which the difference in the detail contributes to the pleasure of collecting them.
Discover all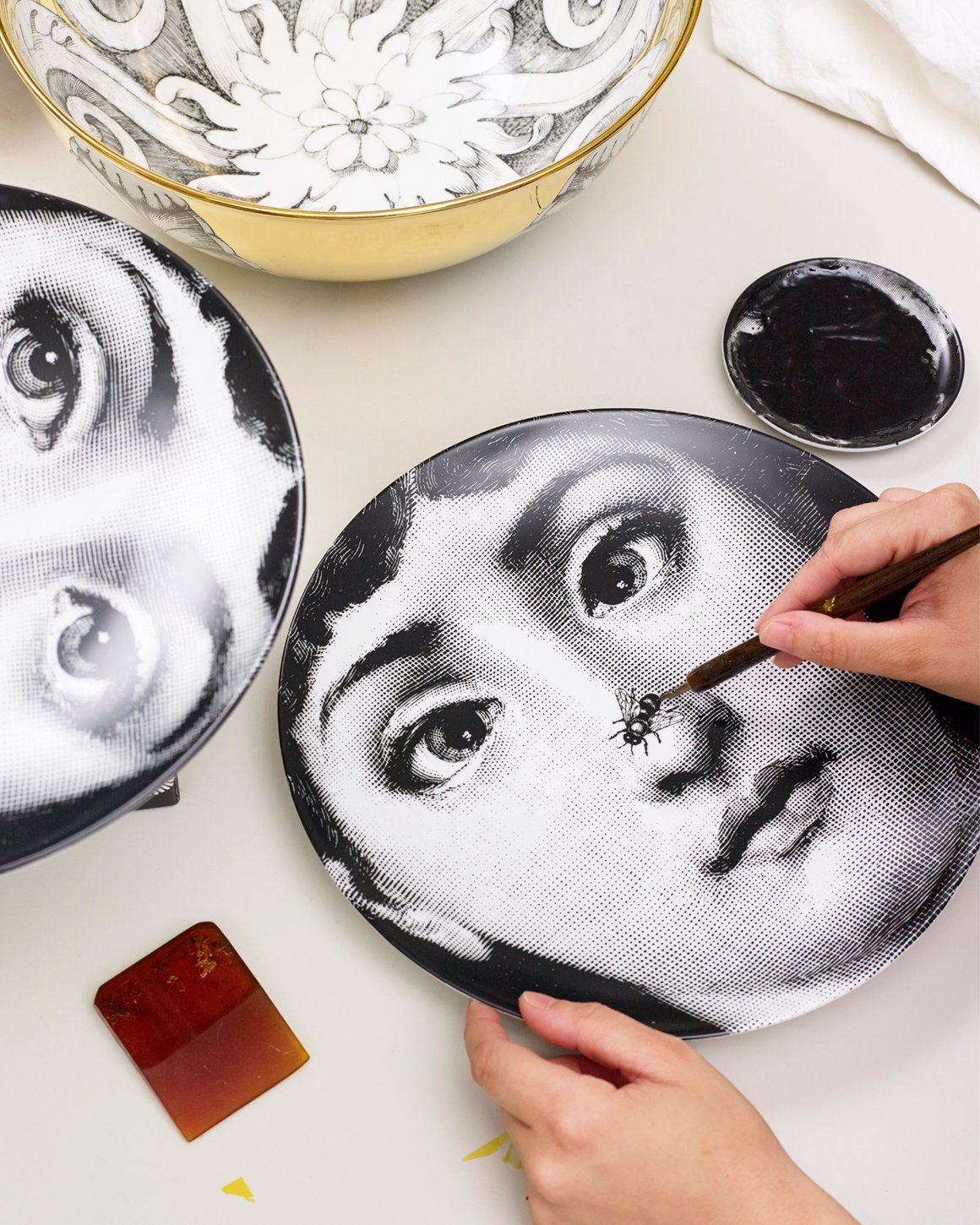 "Variation (...) is an intellectual tradition and virtuosity of the imagination".
Gio Ponti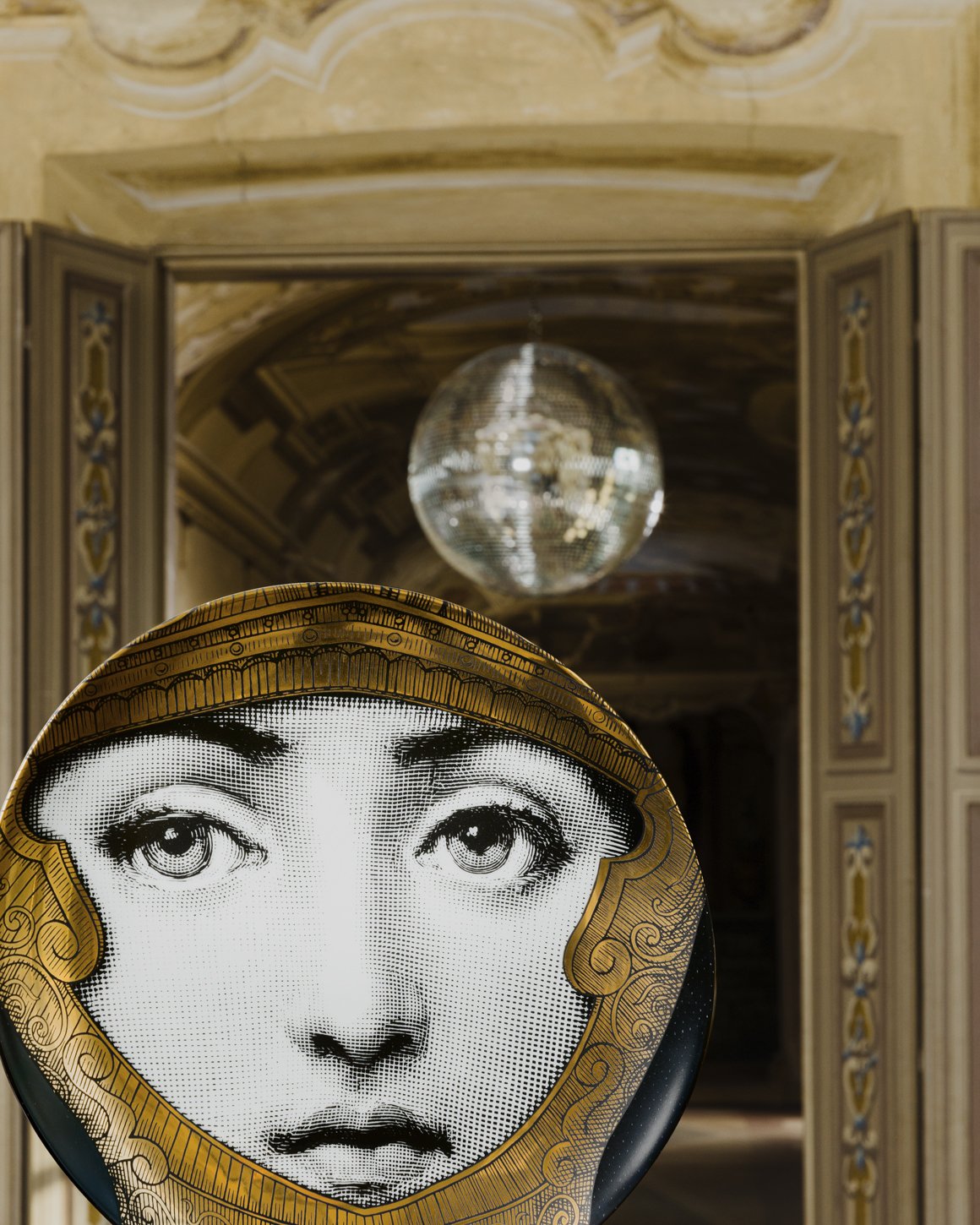 GOLD AND PLATINUM
Hand-applied gold and platinum details enrich the decorations with a luminous touch. A Fornasetti tribute to the golden proportions of the face that has been deconstructed and reconstructed so many times.
Discover all

Fornasetti Tema e Variazioni Plates:
an infinite creative game