>
Fornasetti flair creates ironic and irreverent vases.
Their mere presence catches the eye and adds a touch of magic to any space.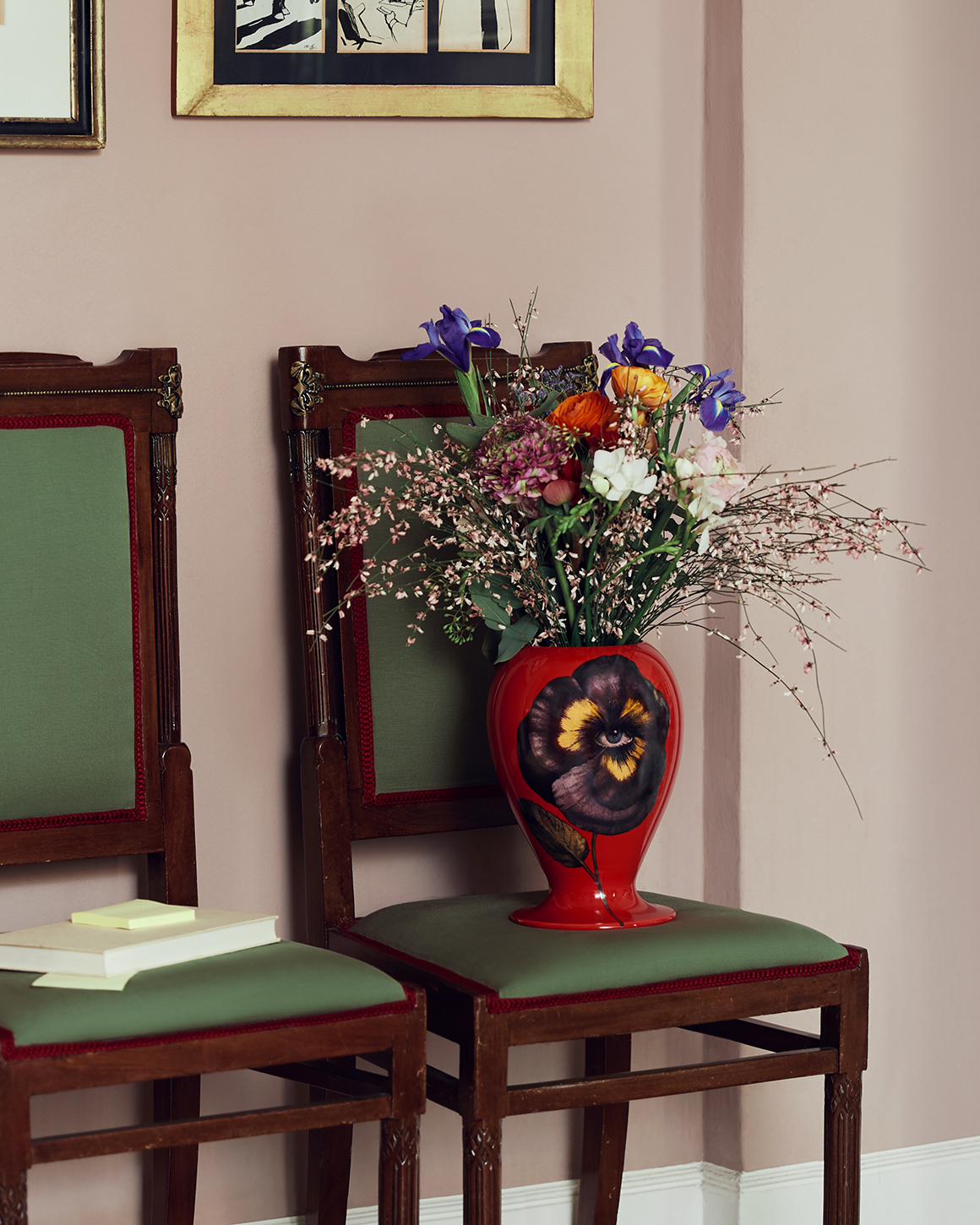 IT ALL STARTED WITH A DRAWING
The vase with anthropomorphic features was created when Barnaba Fornasetti found the drawing of a prototype made by his father in the Atelier's archive. Its discovery was the spark that generated one of the most iconic creations.
Vase Rigato Serratura

white/black/red
$840