THEMES AND INSPIRATIONS
JOURNEY AROUND THE SUN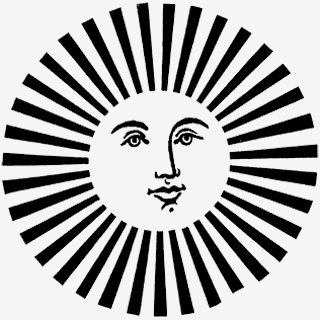 When the Sun comes together with Fornasetti's pen it leaves the natural dimension and enters an imaginary one. Transformative and eccentric, it takes on the features of a human face; it smiles; it displays its austere, regal side or pushes through the clouds to light up the white, geometric architecture of Capri. Inspired by almanacs, calendars and popular imagery, Fornasetti's creativeness transforms it with elegant contours, elevating it to a sophisticated, timeless decoration.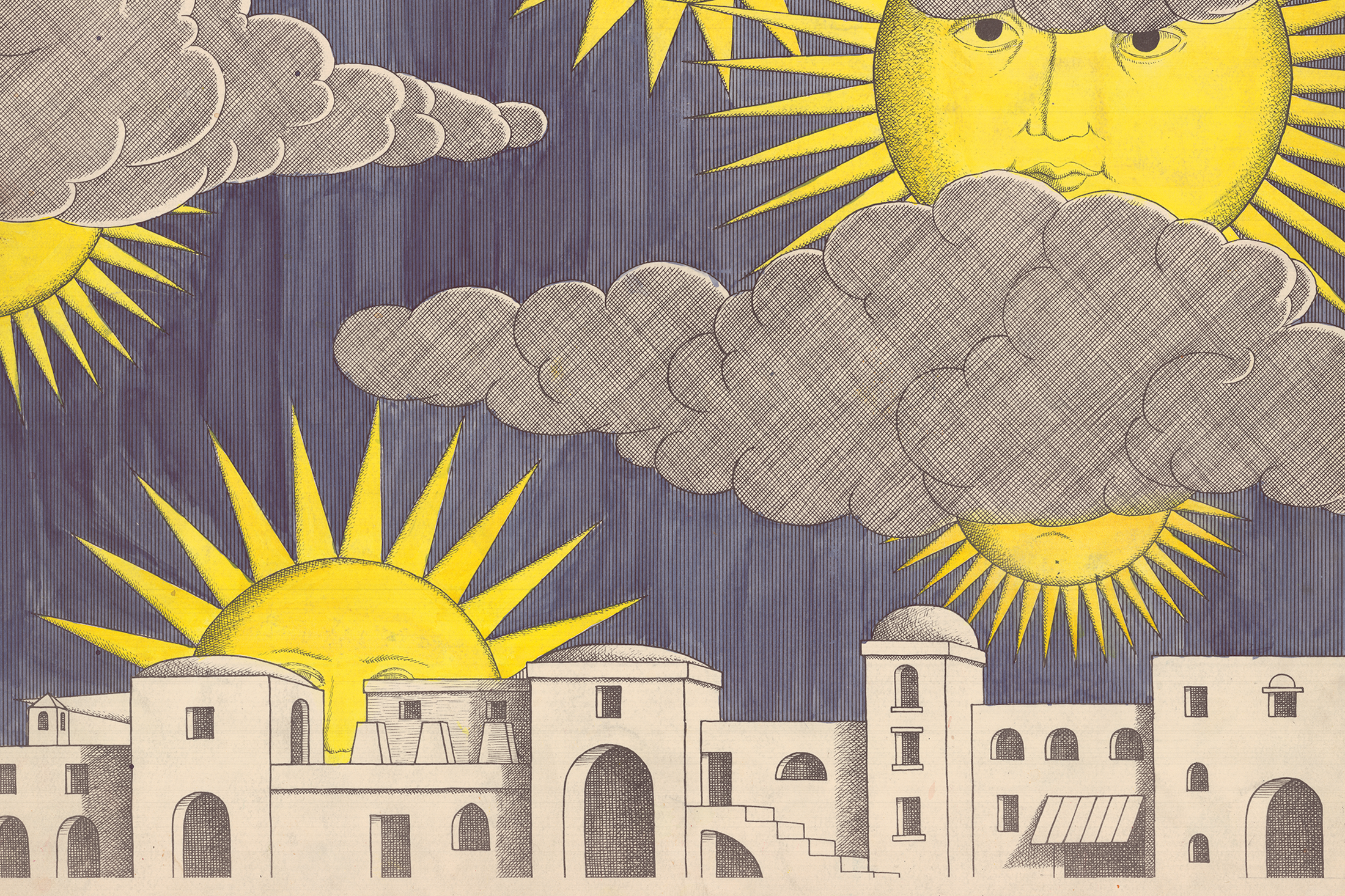 PRACTICAL MADNESS
In the world of Fornasetti, each object combines function with creativity and the everyday with wonder. The only logic is purely oneiric.
Discover all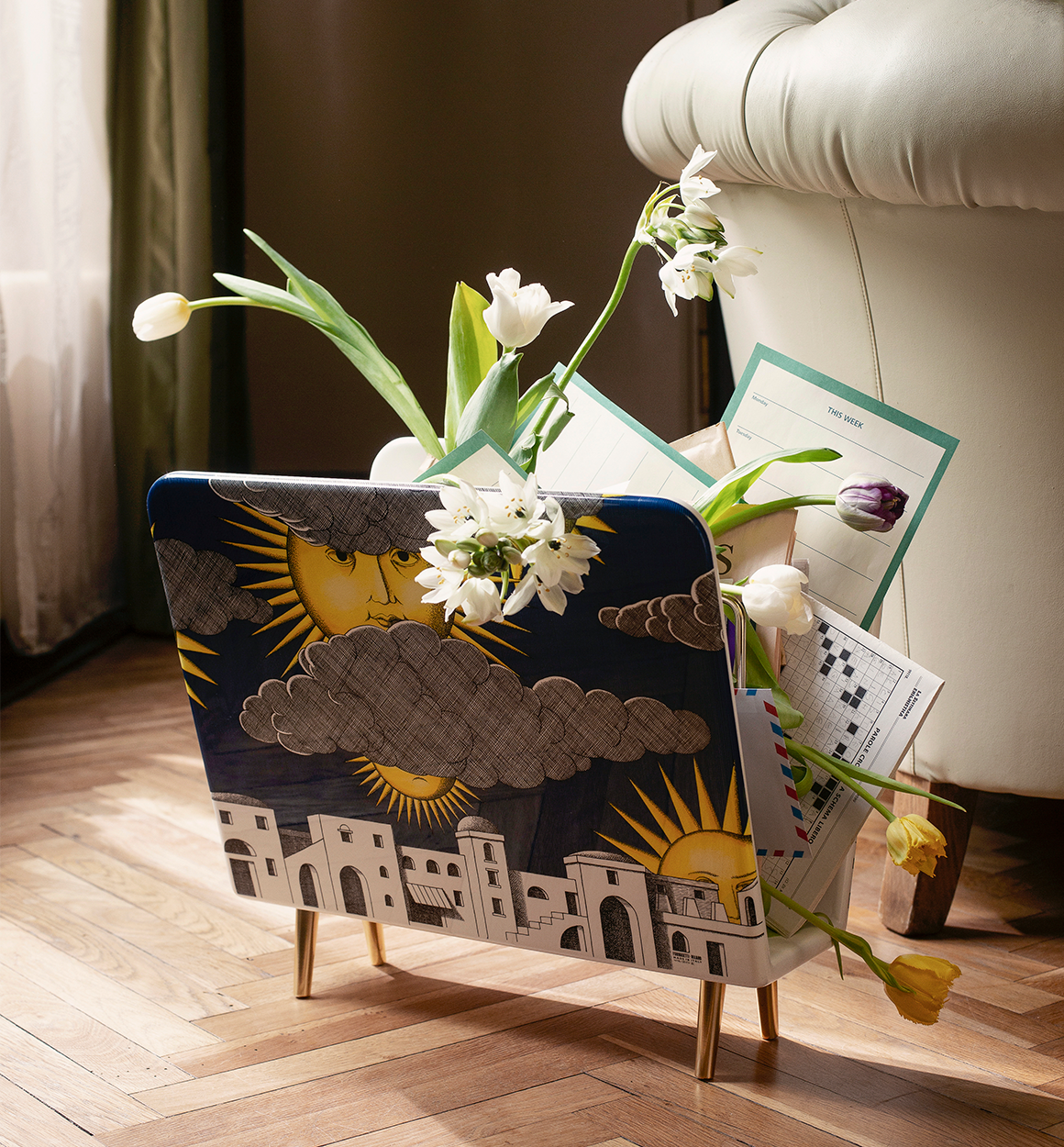 COLLECTIONS
SOLITARIO
Unpublished drawings and handwritten messages come together in a black and white aesthetic: an elegant collection revealing irresistible hints of irony.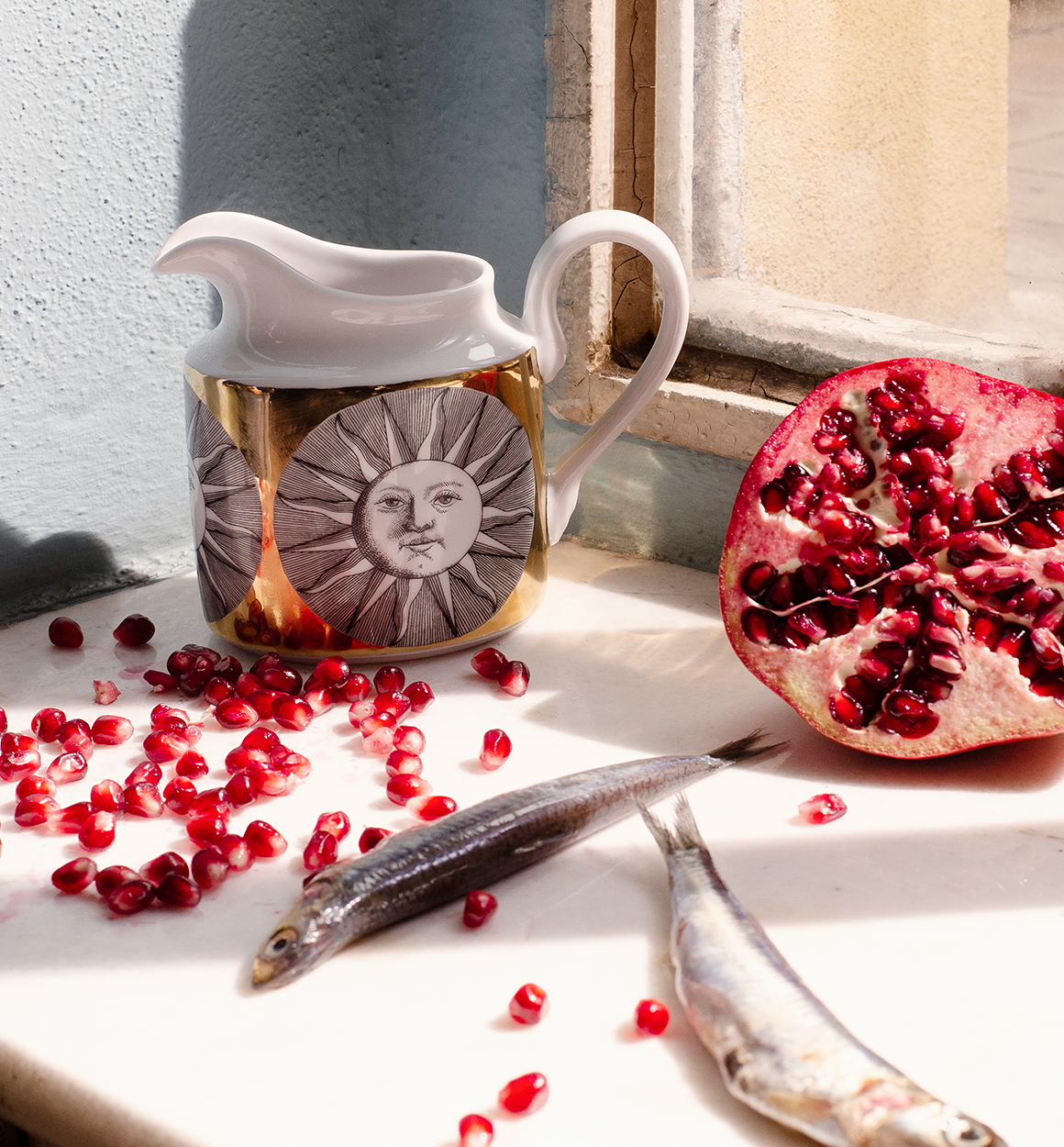 COLLECTION OF LIGHT
Tea and coffee sets, small trays and centrepieces light up the dining room like the keys to a magical dimension.
Discover all