LOUIS VUITTON
X FORNASETTI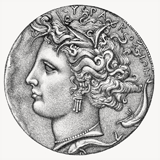 The Louis Vuitton-Fornasetti collaboration is a unique voyage crossing borders between experimentation and tradition. Fornasetti's visionary depiction of the world meets the effective blend of Louis Vuitton's forward-looking creativity and craft.
A time-traveling aesthetic
For the FW21 womenswear collection Nicolas Ghesquière dug as an archaeologist among the 13,000 Milanese Atelier's creations, selecting the most iconic themes in a dialogue with Barnaba Fornasetti.
Explore the Fornasetti Universe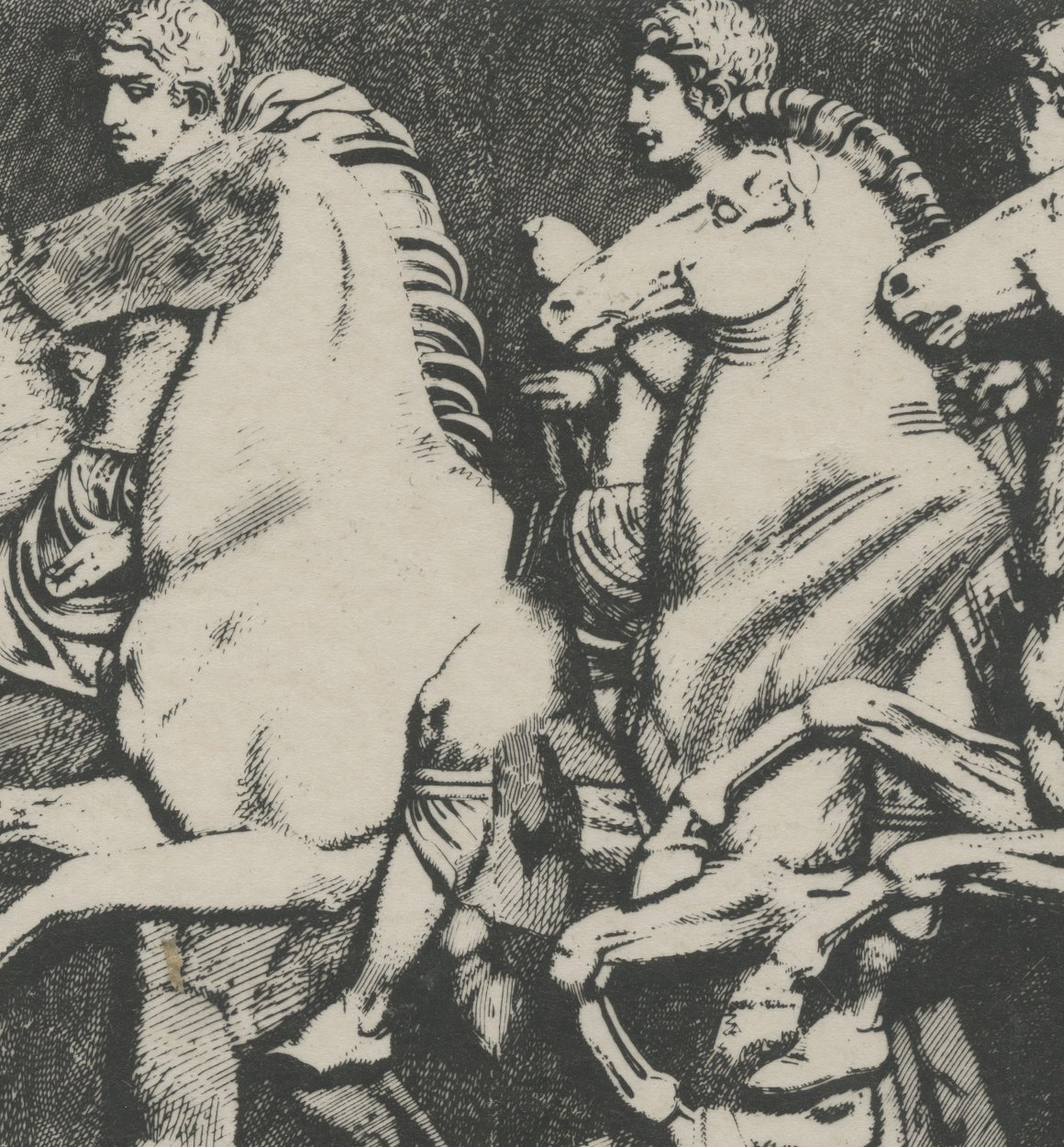 ORIGINAL DRAWINGS AND CONTEMPORARY DESIGN
The collection perfectly evokes the continuing modernity of Fornasetti's visual universe. Garments and accessories use a rich combination of colours, textures and traditional and cutting-edge techniques to combine the Atelier's original drawings with Nicolas Ghesquière's strikingly contemporary design.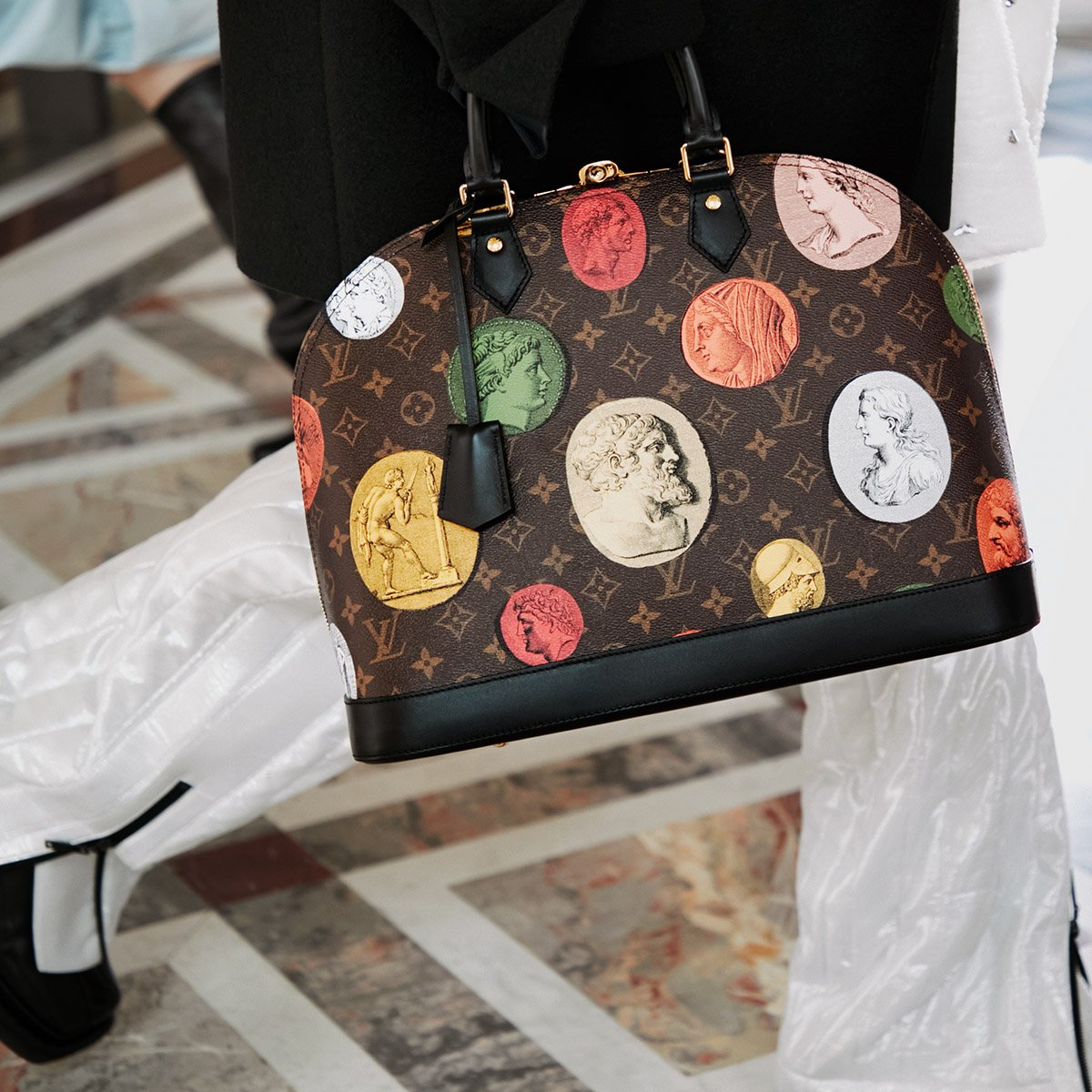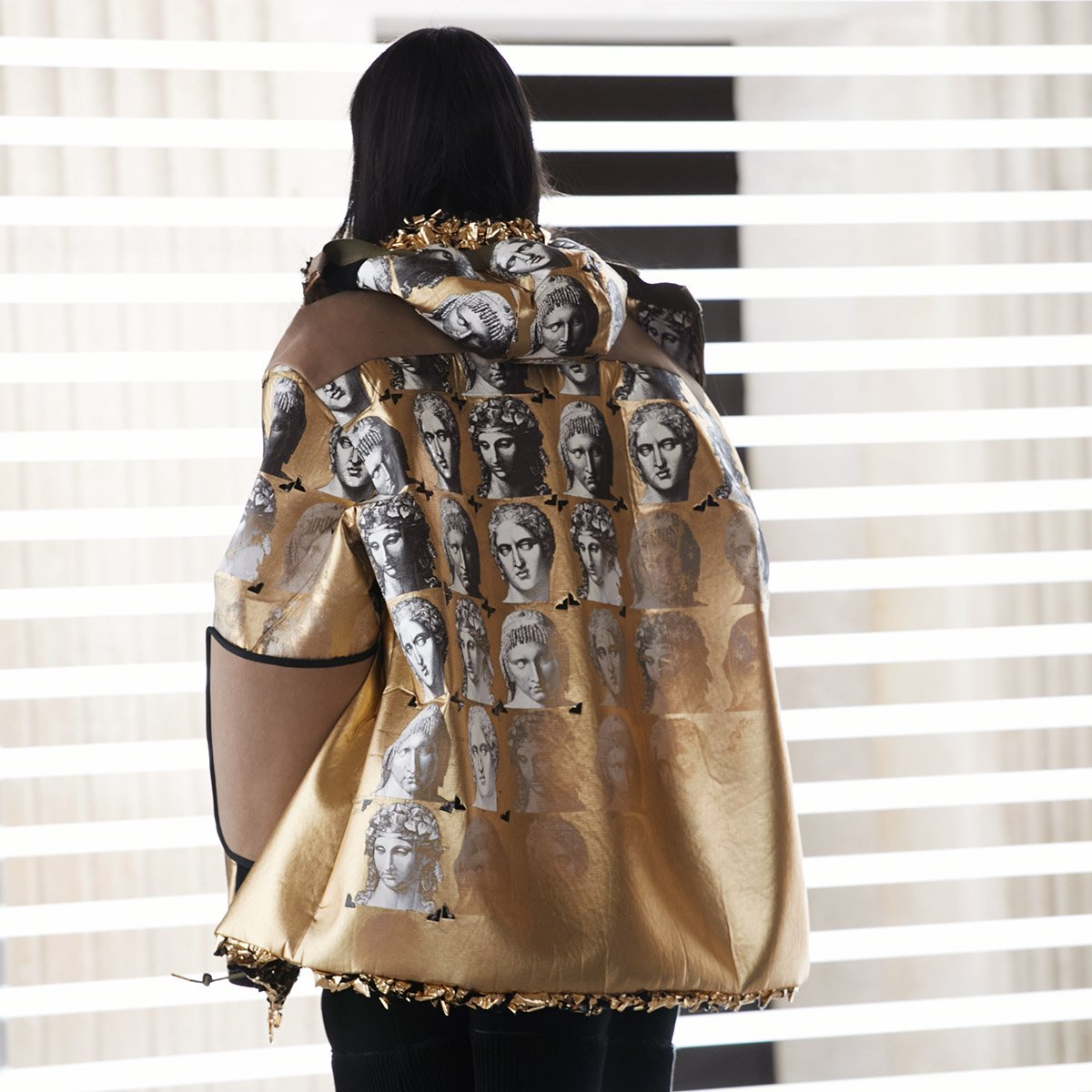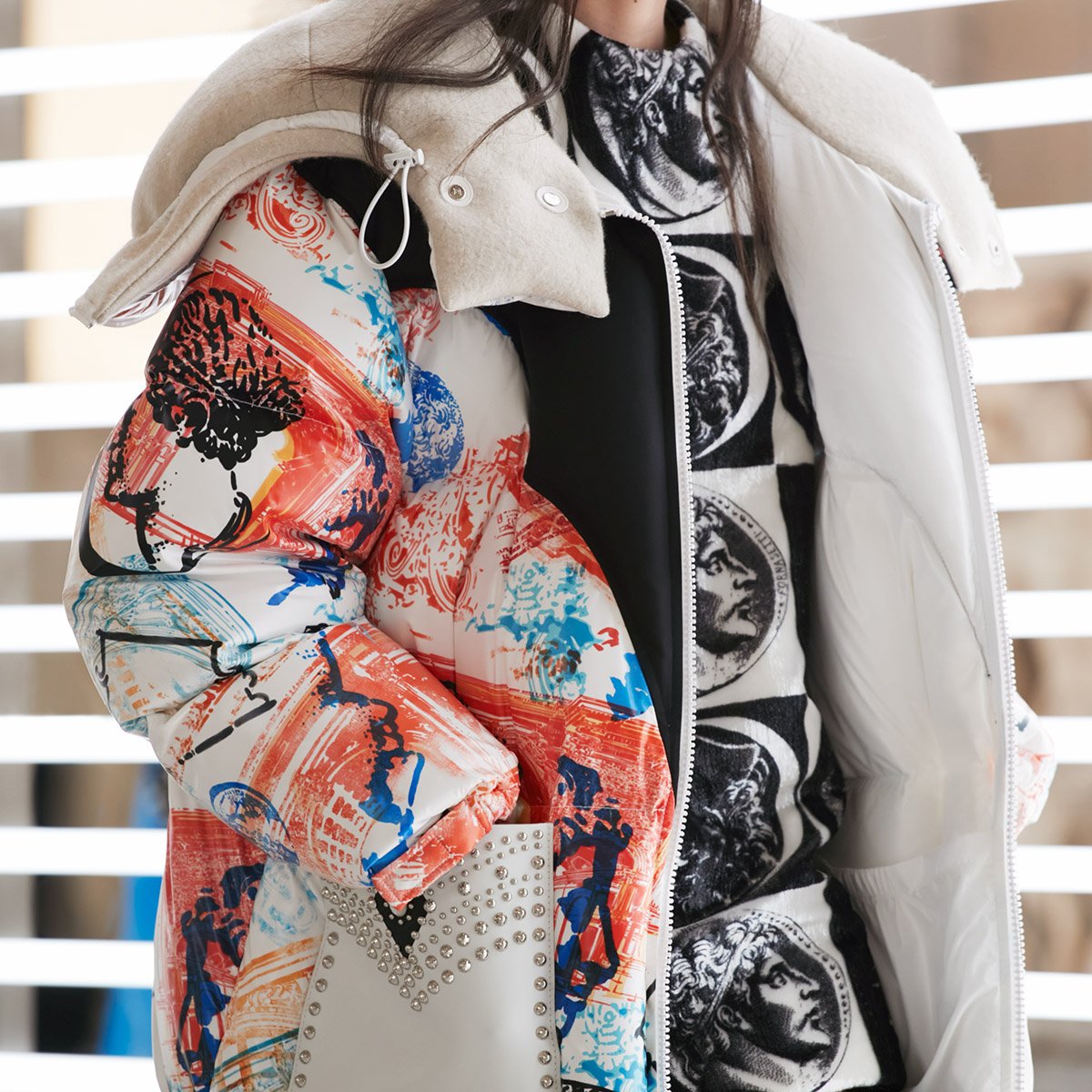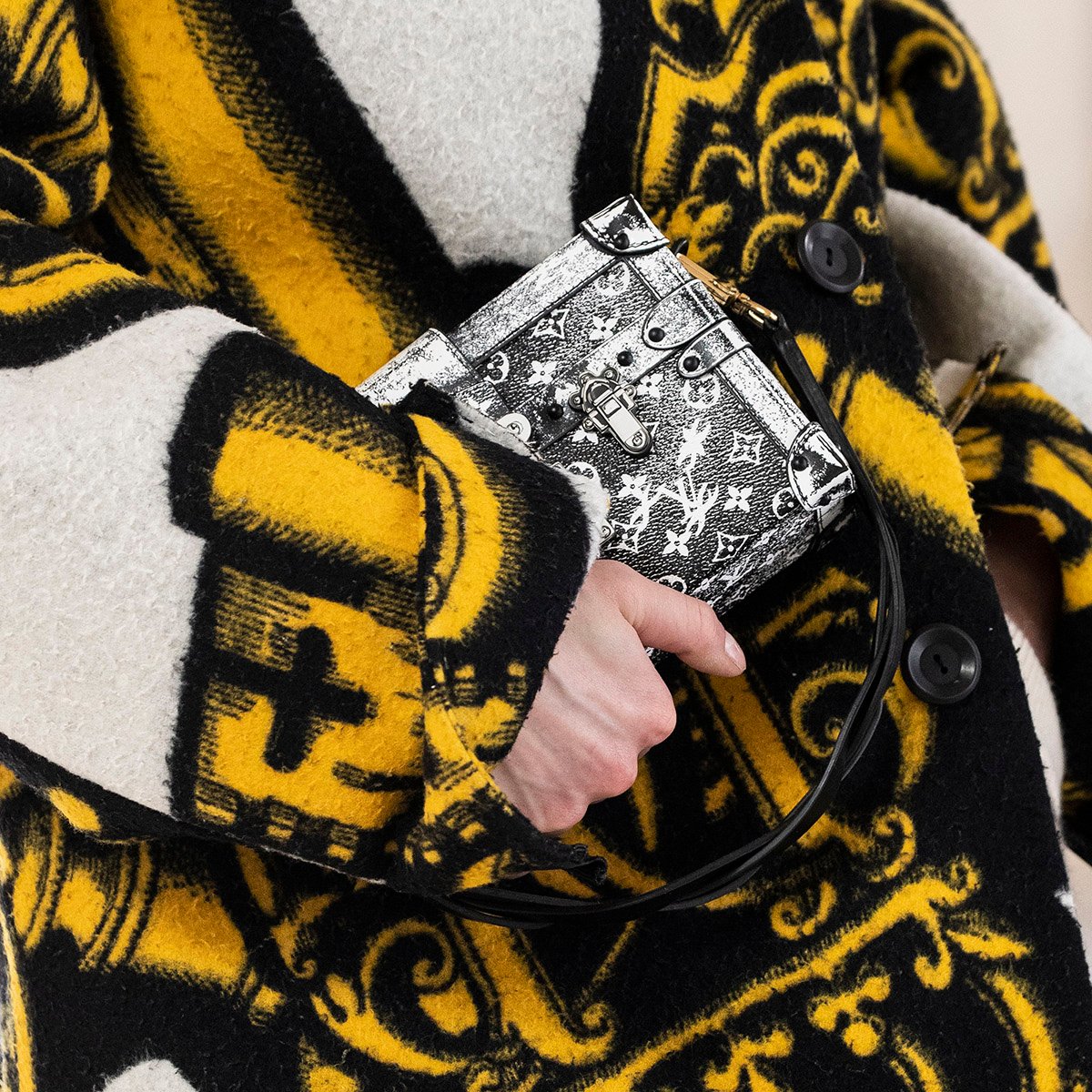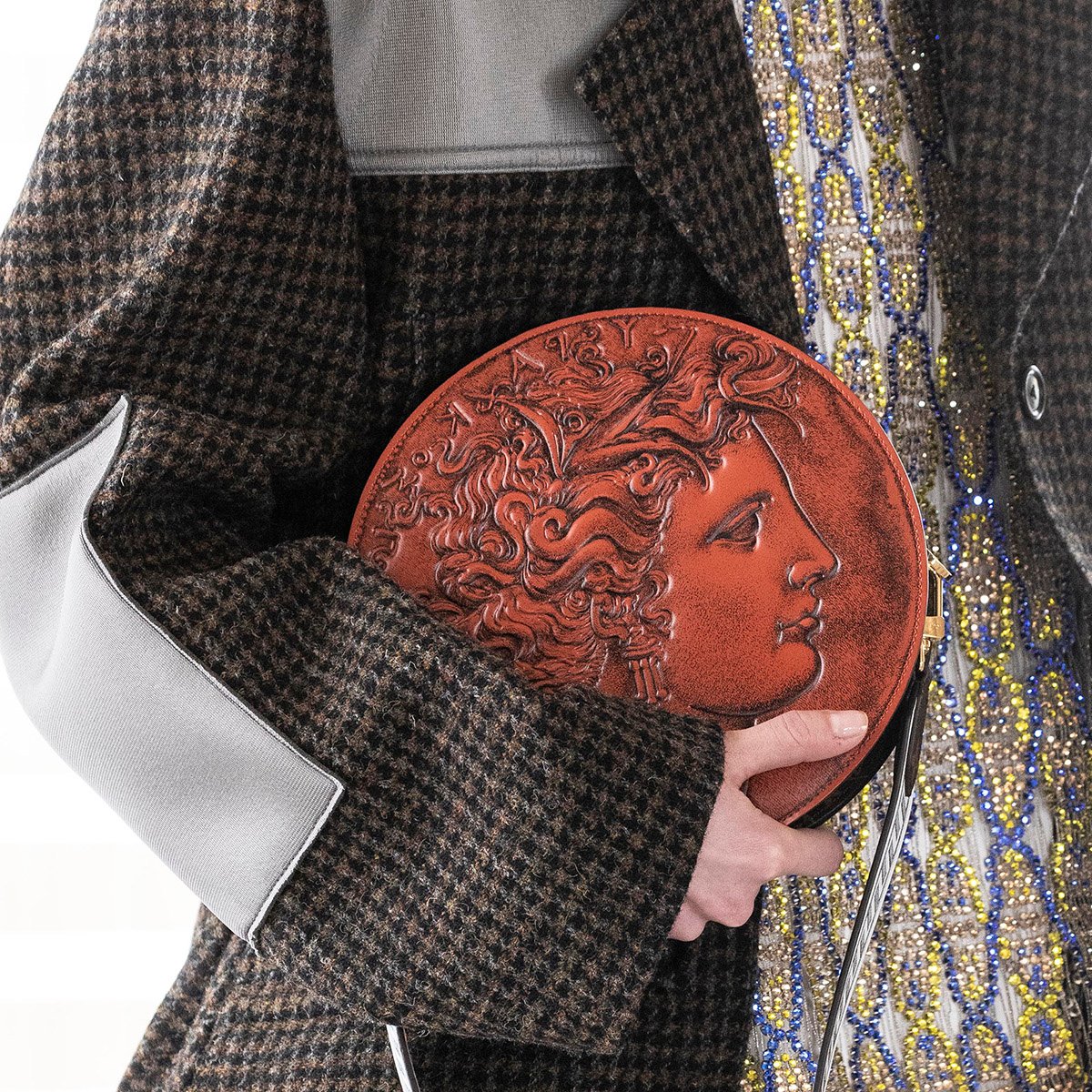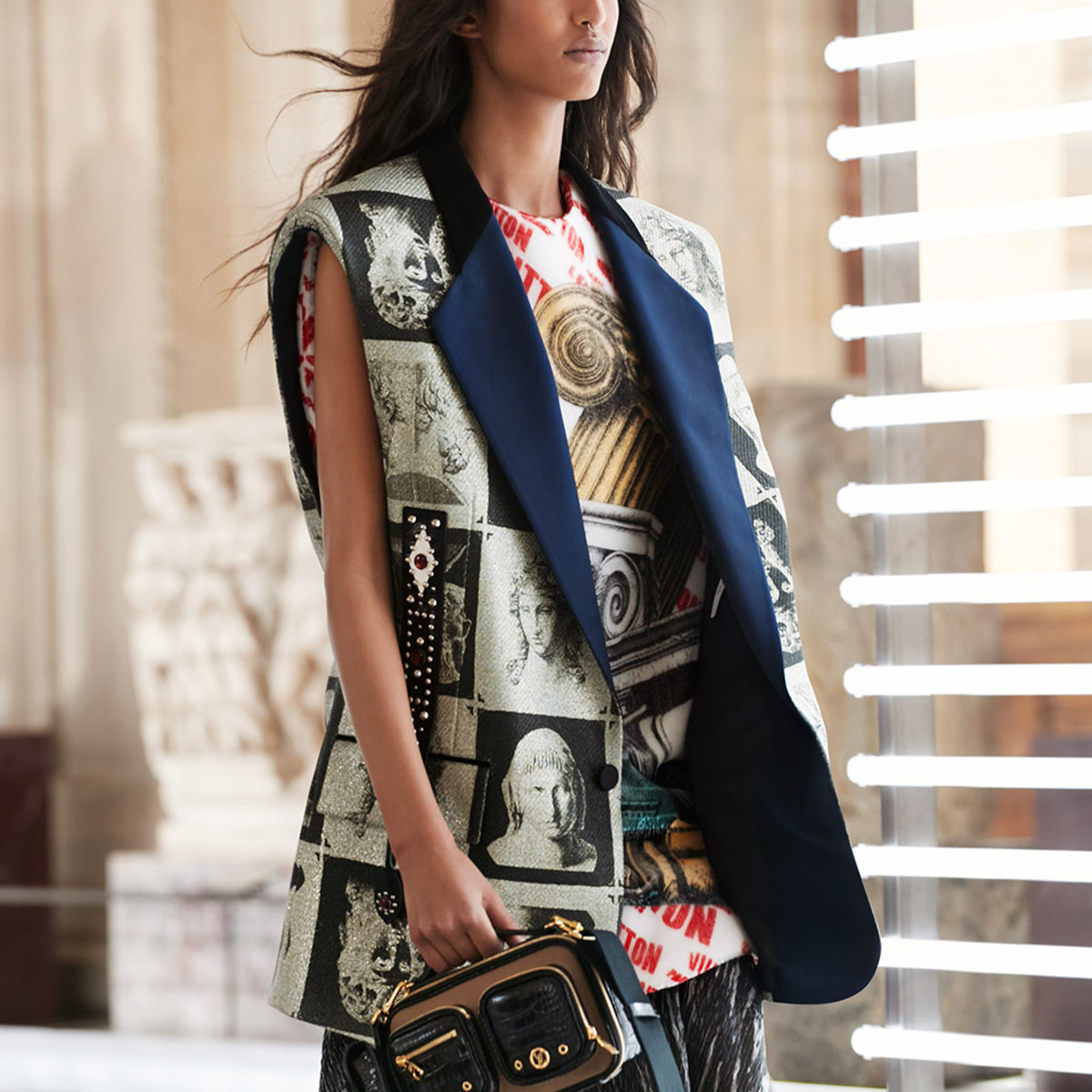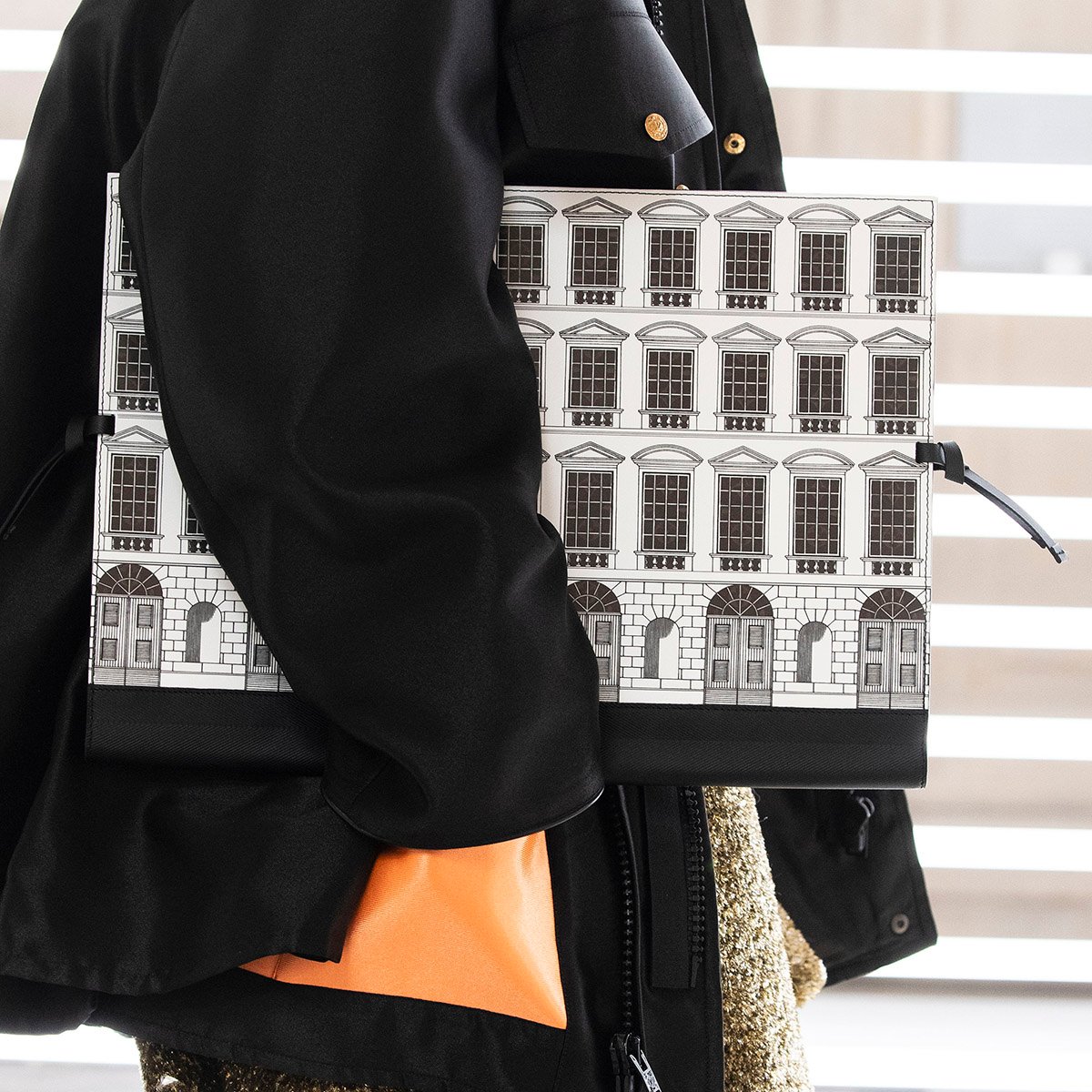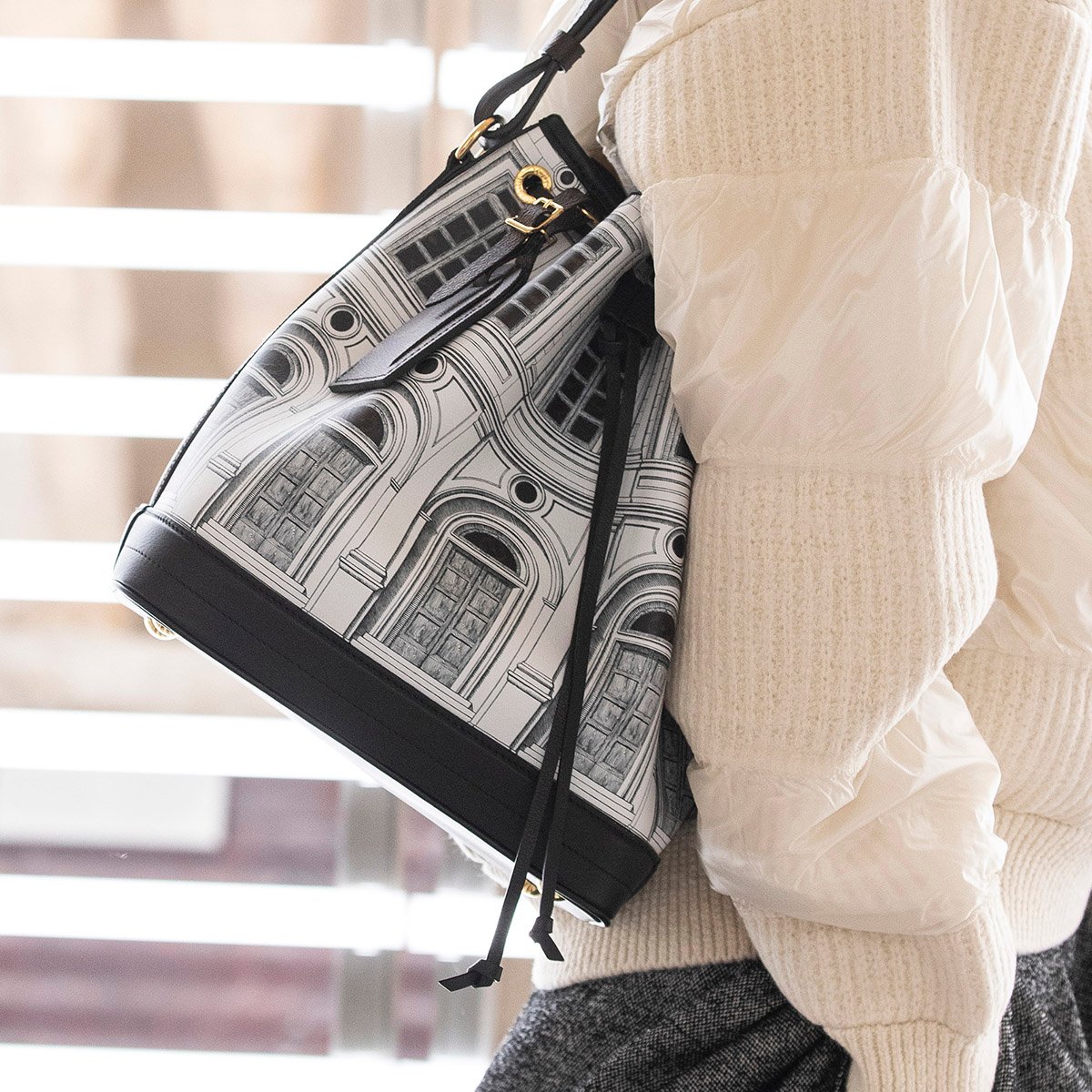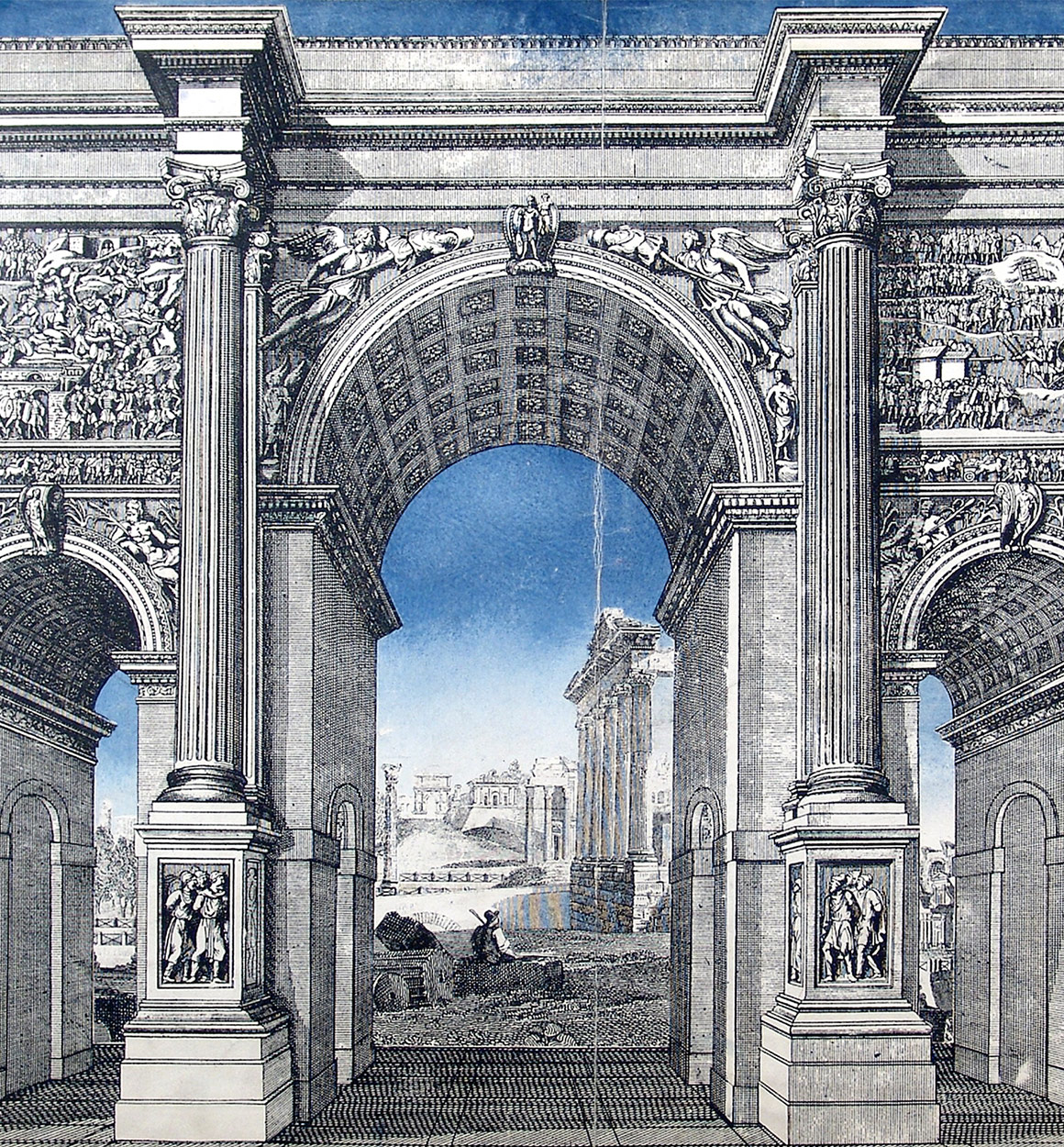 The collaboration is inspired by Fornasetti's iconic hand-drawn imagery that has enchanted art lovers since Piero founded his atelier in 1940.
The most well known is the Architectural motif, with its blend of the artistic and the technical, the whimsy and the rigour.
Discover the Architettura decor
ARCHITECTURE
A TIMELESS DESIGN
The unique Malle Coiffeuse blends Fornasetti's emblematic creative universe and Louis Vuitton's traditional craftsmanship.
Through meticulous woodwork, careful screen-printing and hand-drawn finishing touches by the Milanese Atelier, the trunk is an icon that embodies the artistry of Louis Vuitton and Fornasetti.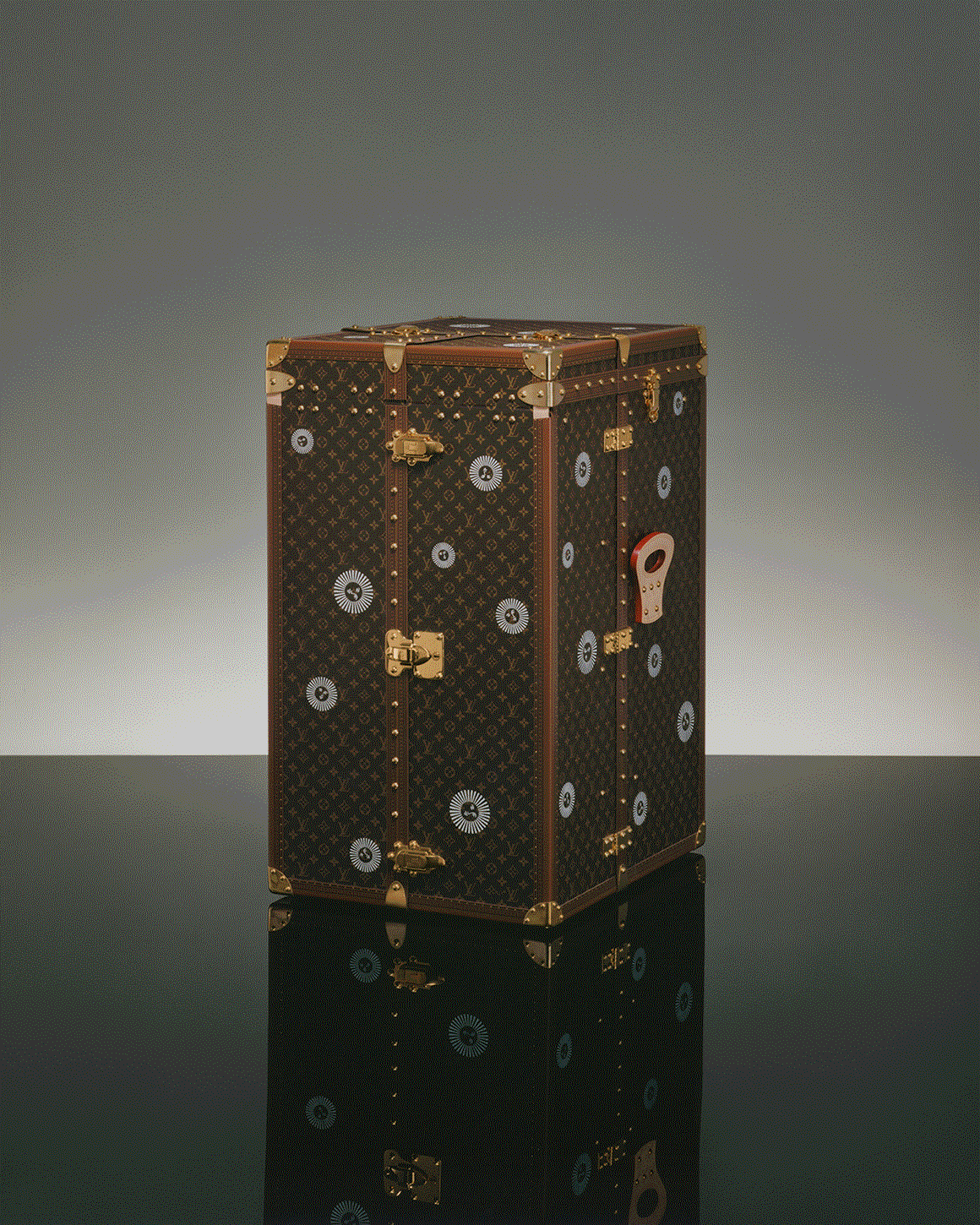 Exploring the Fornasetti archives
"Exploring the Fornasetti archives had the excitement of an archaeological dig, searching for and finding drawings from the past to give them a new life for Louis Vuitton – for now and the future".

Nicolas Ghesquière