The charm of the classical
ARCHITECTURE
AS A MODEL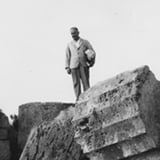 Architecture, with its blend of the artistic and the technical, has always fascinated Fornasetti. The chance to inspire awe and wonder through precise design and rigid forms seduced the Milanese artist from a young age. His training as an engraver and printer found new applications in the geometric lines of Renaissance palaces and neoclassical buildings. The Palladiana chest of drawers from 1950 and the Architettura trumeau from 1951 are the first two fruits of a theme that the Atelier is still exploring today.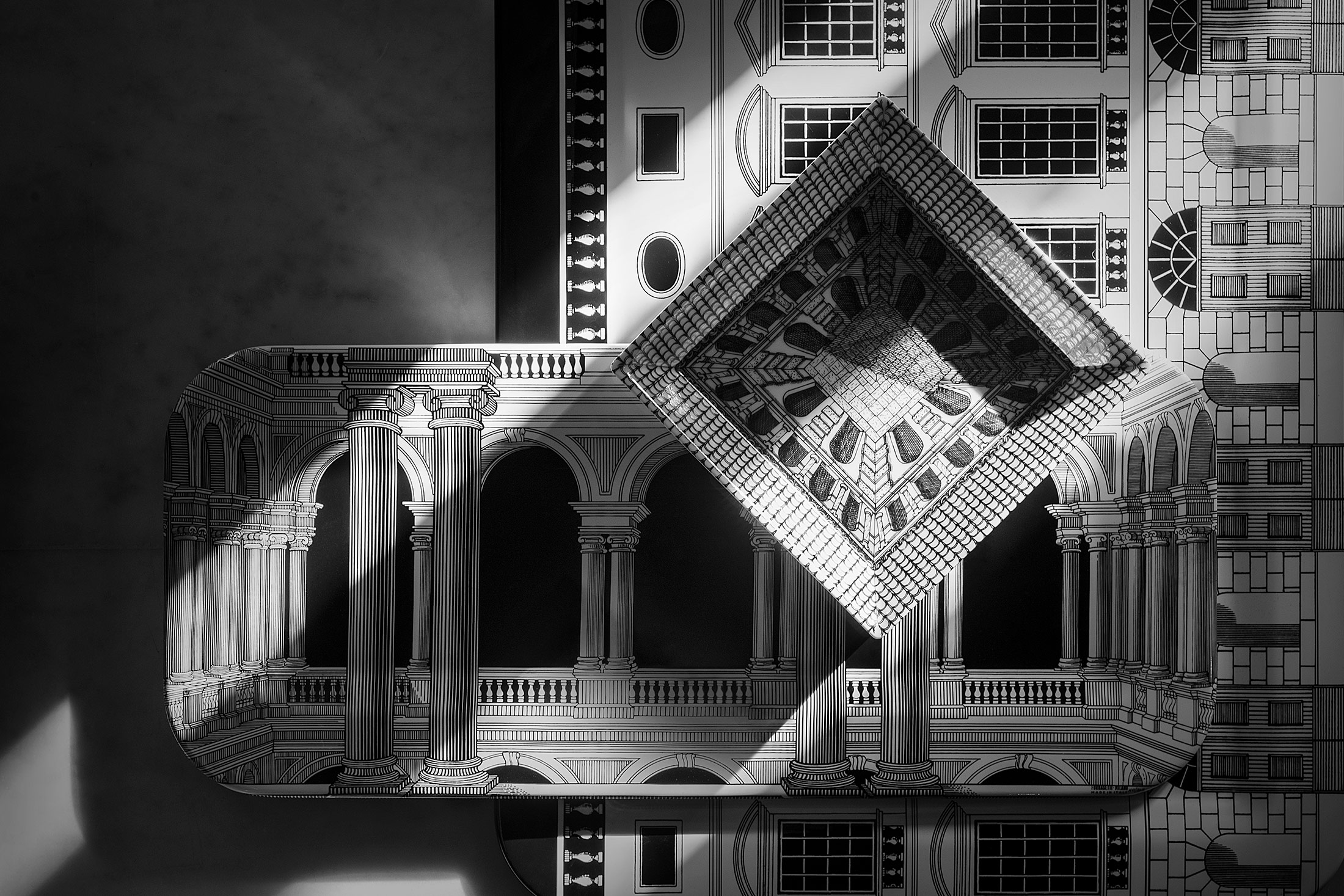 THE CONSTRUCTION OF A MYTH
The ability to speak to the imagination and draw on whimsy, together with a love for the rigour of the classical world, make architectural decoration a cornerstone of Fornasetti's creations.
Discover all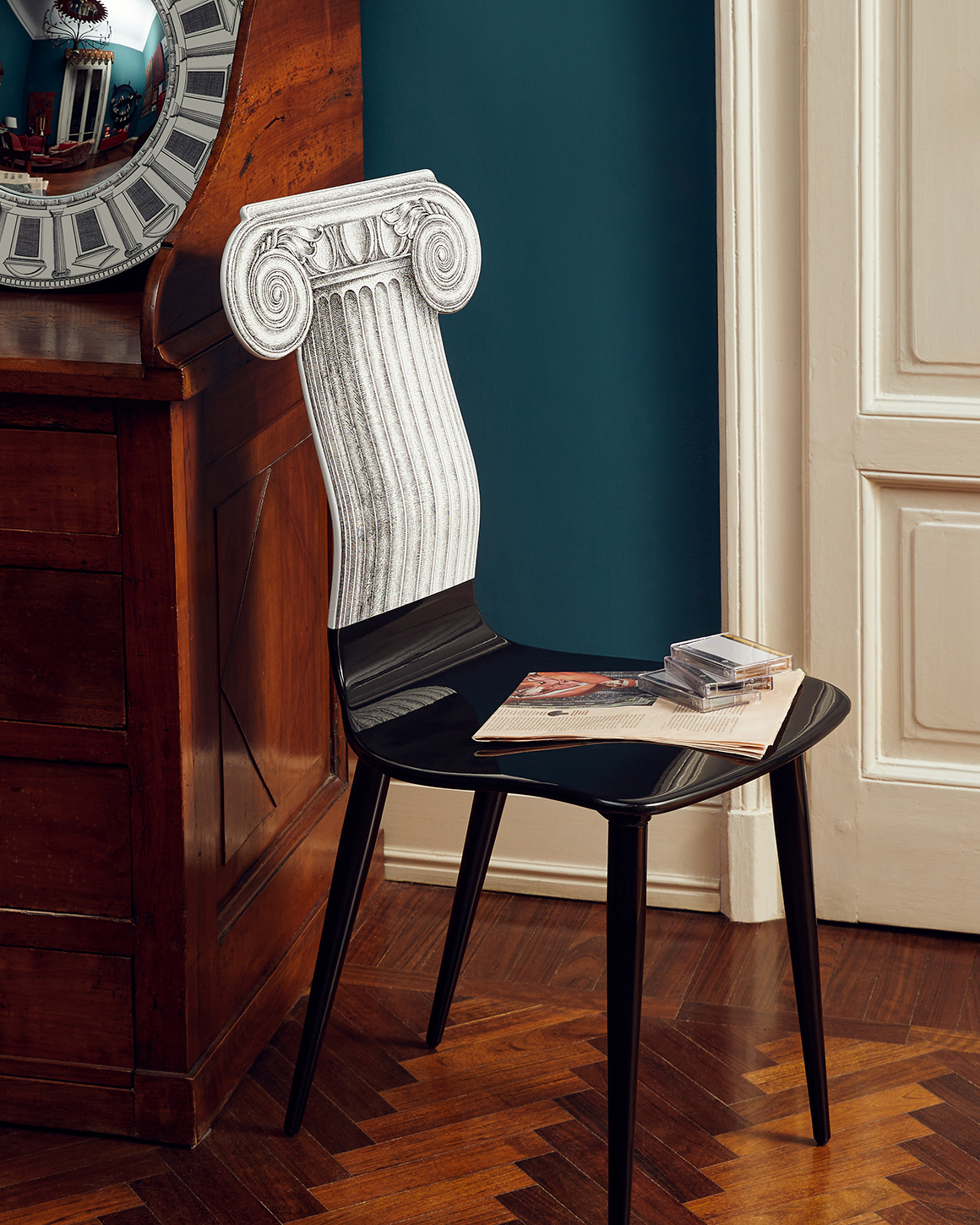 ARCHITETTURA
PORCELAIN PALACES
The application of monumental forms to small everyday objects gives rise to original visual metaphors.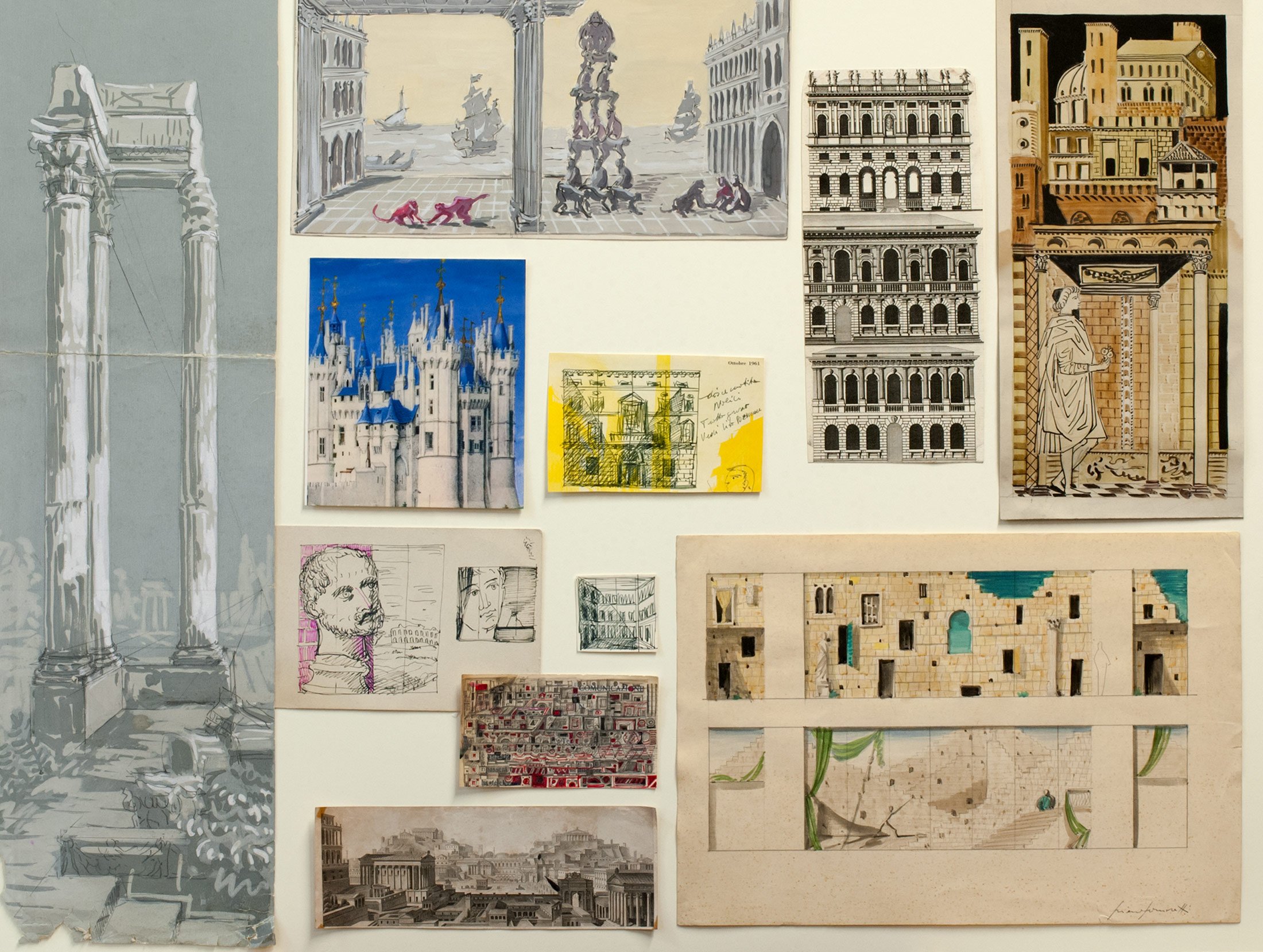 "The idea of design is Greek, and Greek architecture consists of mathematics, and mathematics is design".
Piero Fornasetti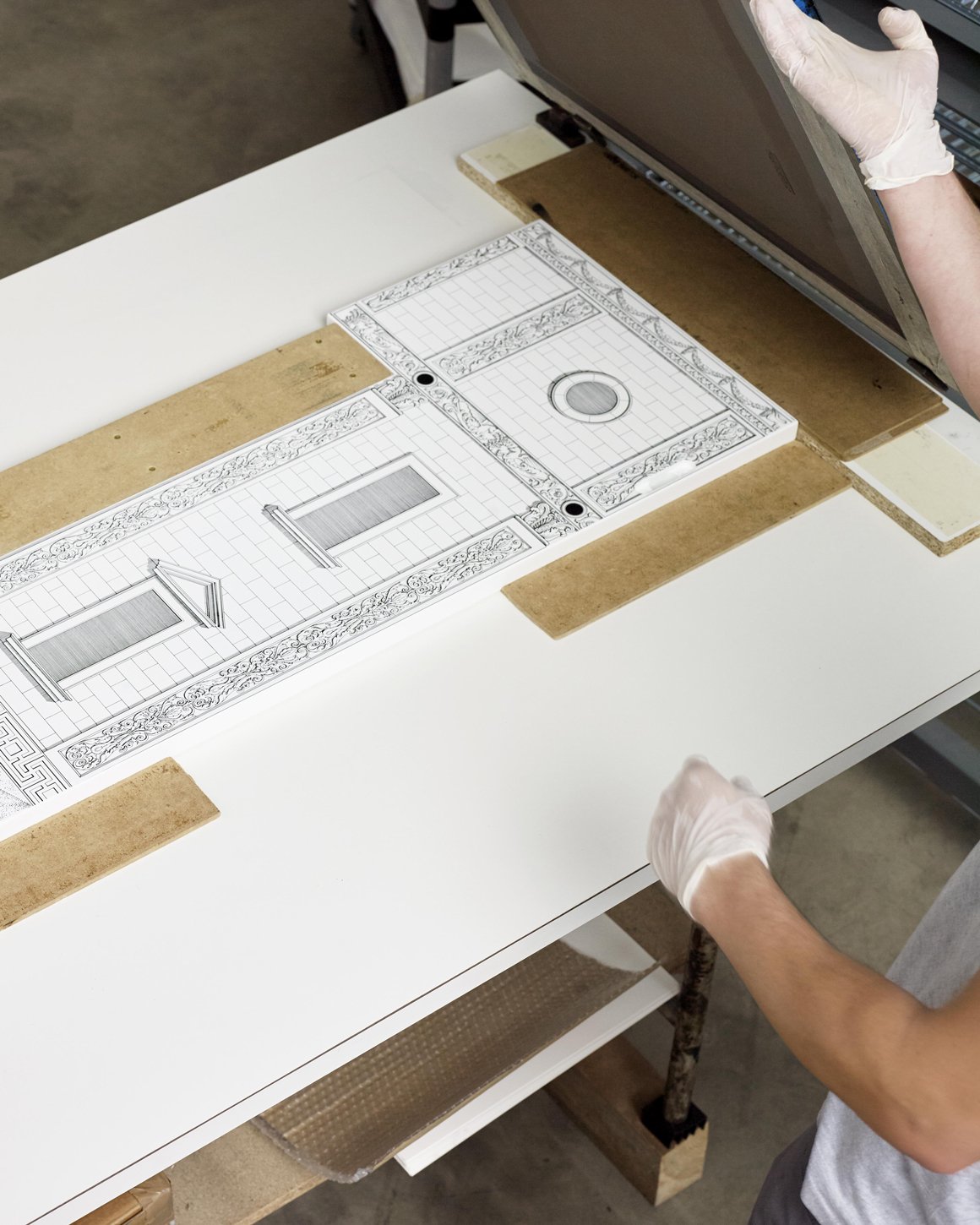 Where time respects craftsmanship and hands are at the service of ideas.
From artistry and craftsmanship to technical tricks of the trade: it all comes together to make Fornasetti creations unique.
Discover more