Milan Design Week 2021
DOPPIA FIRMA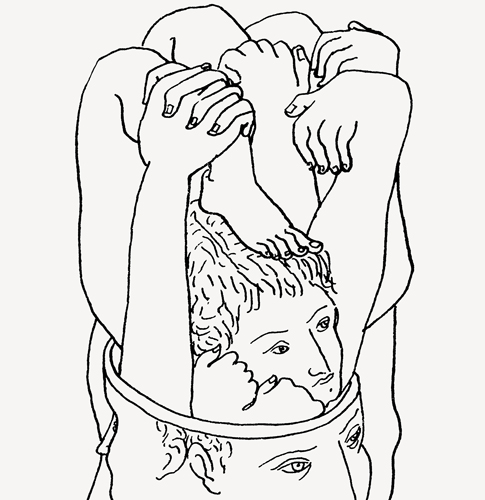 An original set of garden furniture that evokes a contemplative, quiet era is the result of the dialogue between Fornasetti's creativity and the refined savoir-faire of Bonotto's textile manufacture. Fornasetti and Bonotto believe in the idea of slow design, where respect for tradition and an obsession for detail are its fundamental values. This belief gives rise to the collaboration between the two in response to an invitation from the Fondazione Cologni dei Mestieri d'Arte and Living magazine to the fifth edition of "Doppia Firma. A dialogue between design and artisanal excellence", presented by the Michelangelo Foundation for Creativity and Craftsmanship for the Salone del Mobile, Milan 2021.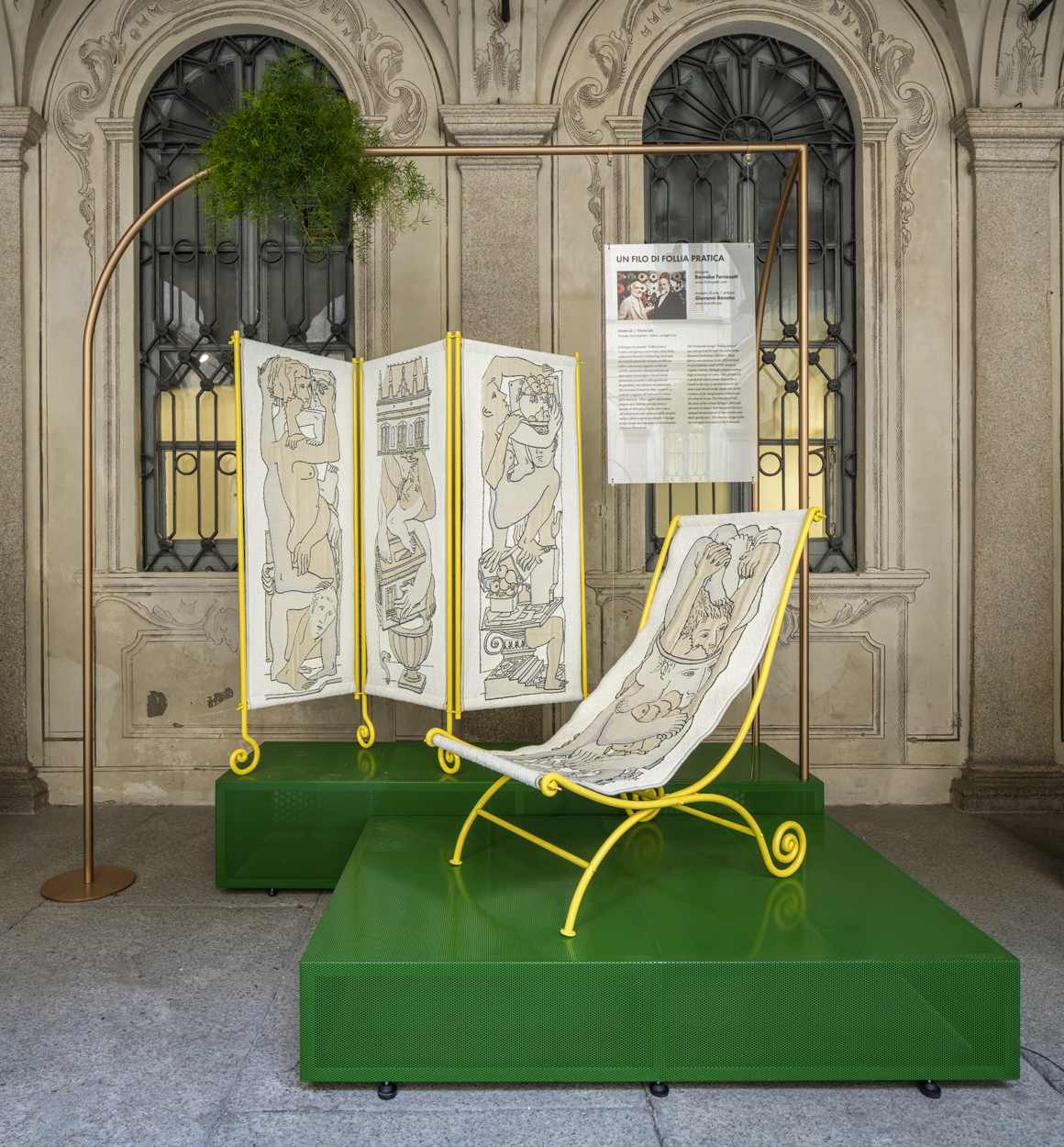 A TOUCH OF PRACTICAL MADNESS
The deckchair and garden screen transport us to a meditative dimension and invite us into contact with nature, as suggested by the theme of the event dedicated to the garden. The wrought iron structures retrace Fornasetti's history in the shapes inspired by archive drawings, while the fabric celebrates the Follia Pratica design with its unmistakeable, black signature style a tribute to the manual skill of the design. The Bonotto Gardening yarn, made of recycled plastics and organic cotton, sensitively interprets Fornasetti's artistic spirit.

The set of garden furniture designed by Fornasetti and Bonotto is a unique piece prototype, exclusively conceived for the "Doppia Firma" project. It will be on show at Palazzo Morando in Milan from 5 to 12 September on the occasion of the Design Week.