COLLECTORS' ITEMS
CALENDAR PLATE
The tradition of the Calendar Plate embraces the Fornasetti spirit: an everyday object carrying a message or idea, that multiplies according to the principal of infinite variation. A greeting that becomes art.

A limited edition piece since 1968, the Calendar Plate has become a true cult object in the imaginative world of Fornasetti. Today more than ever this multiple of art takes its rightful place as cultural collector's item and as the traditional Fornasetti Christmas gift.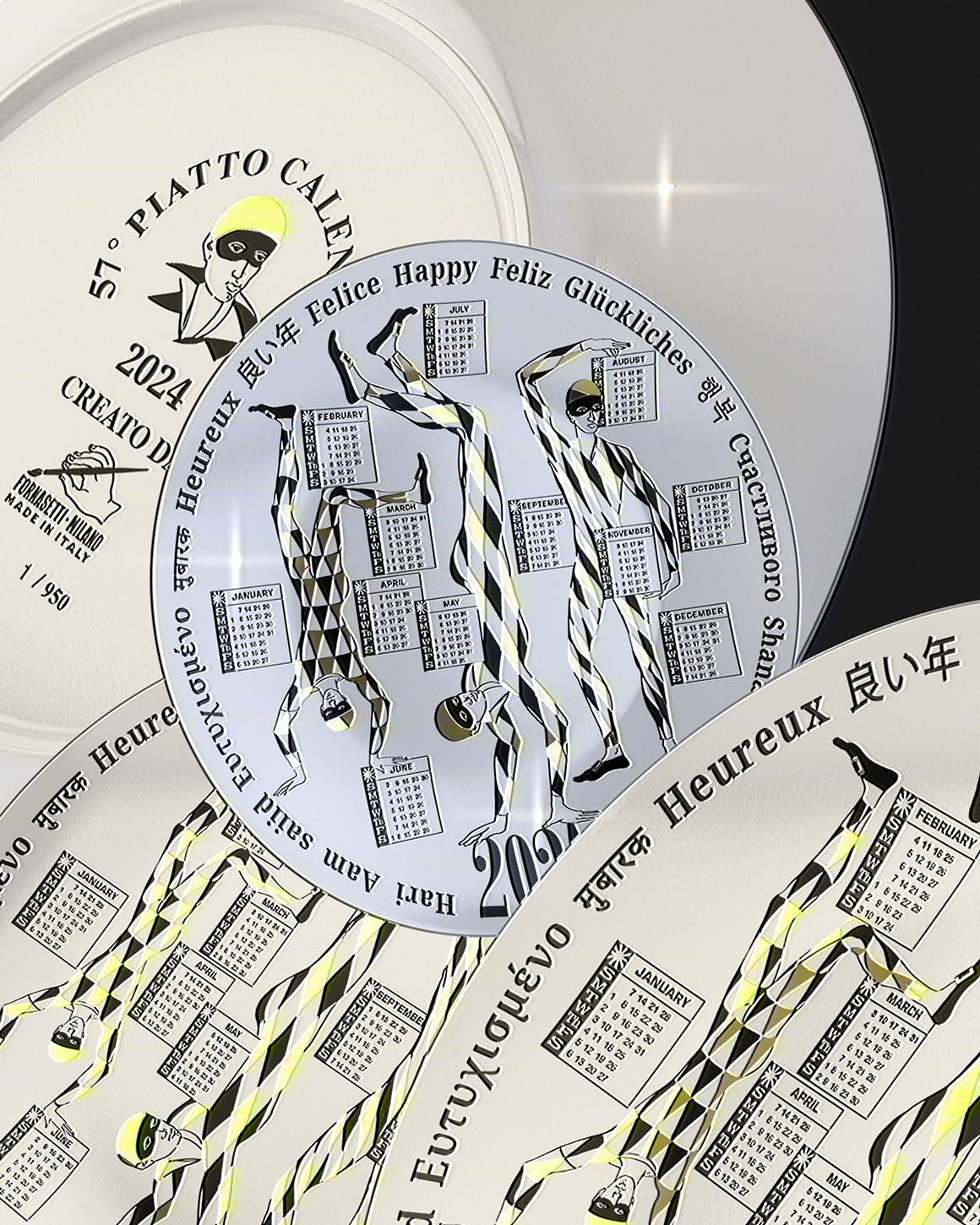 THE 2024 CALENDAR PLATE
The Harlequin theme for the 2024 Calendar Plate is a playful, free, ironic concept rooted in the Italian Commedia dell'Arte and inspired by Picasso.
A hand decorated porcelain plate which is perfect as a new year gift, a wall decoration or for a festive table in a 950-pieces limited series.
Discover more