Where imagination meets design
FORNASETTI ATELIER
In this place where art meets design, timeless creations come to life, ready to inspire the imagination. Precious porcelain, refined furniture and home accessorize illustrate the Atelier's creativity. The decorations play with shapes and turn everyday objects into multiples of art. The world of Fornasetti floats between imagination and reality, enriched by cultural references and artistic allusions. This is why a Fornasetti object is not simply something to possess, it is something to live and be inspired by.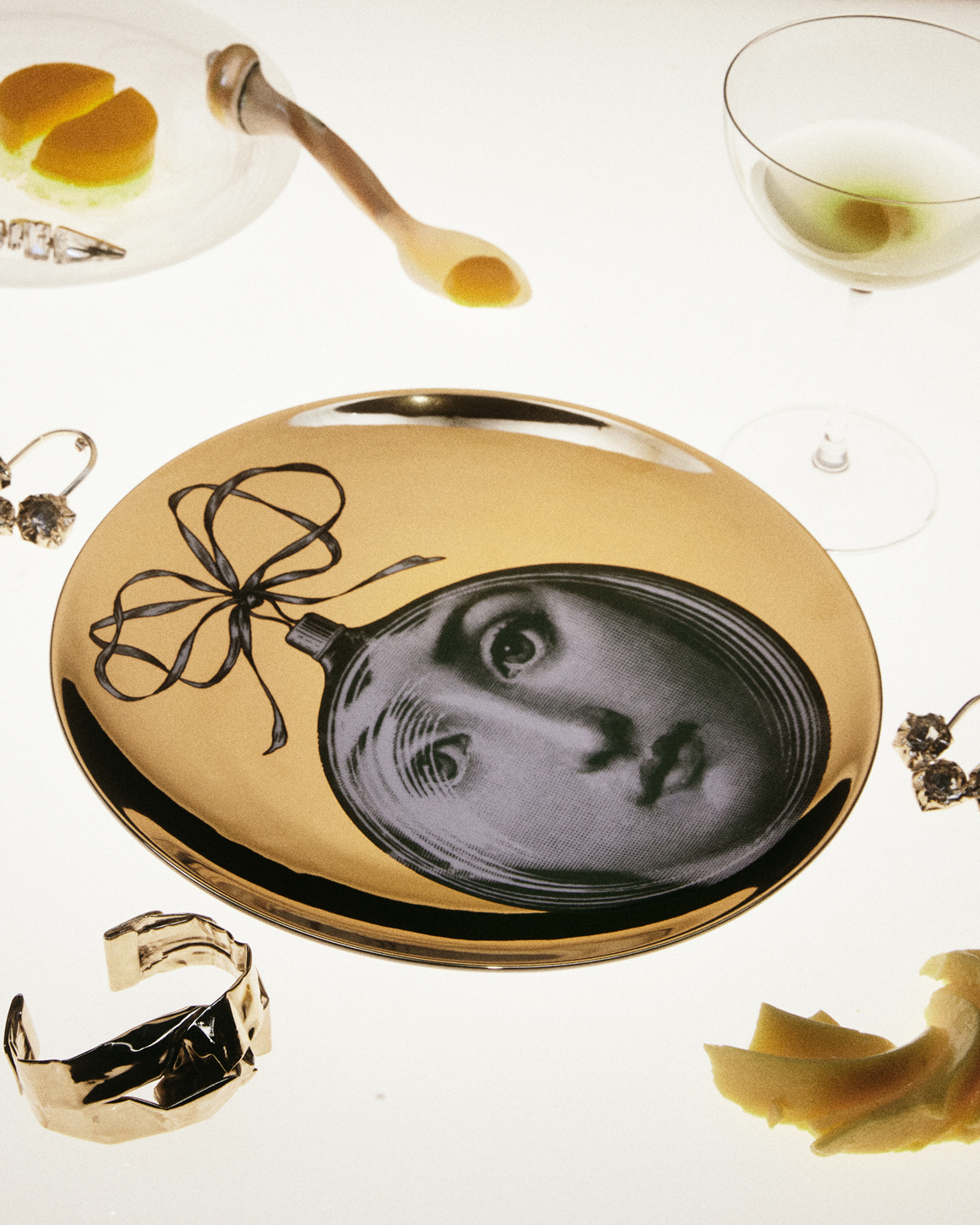 THE FESTIVE GIFT GUIDE
The Fornasetti holiday season plays on the boundaries of the unexpected and the surprising. New porcelain pieces and accessories combine with the Atelier's icons to be given as timeless gifts.
Discover more
ARTISTIC DESIGN
At the Fornasetti Atelier the oneiric dimension takes the shape of furniture. The decoration is superimposed on the form and the form inspires the decoration, in a continuous interplay that challenges conventions.
Discover more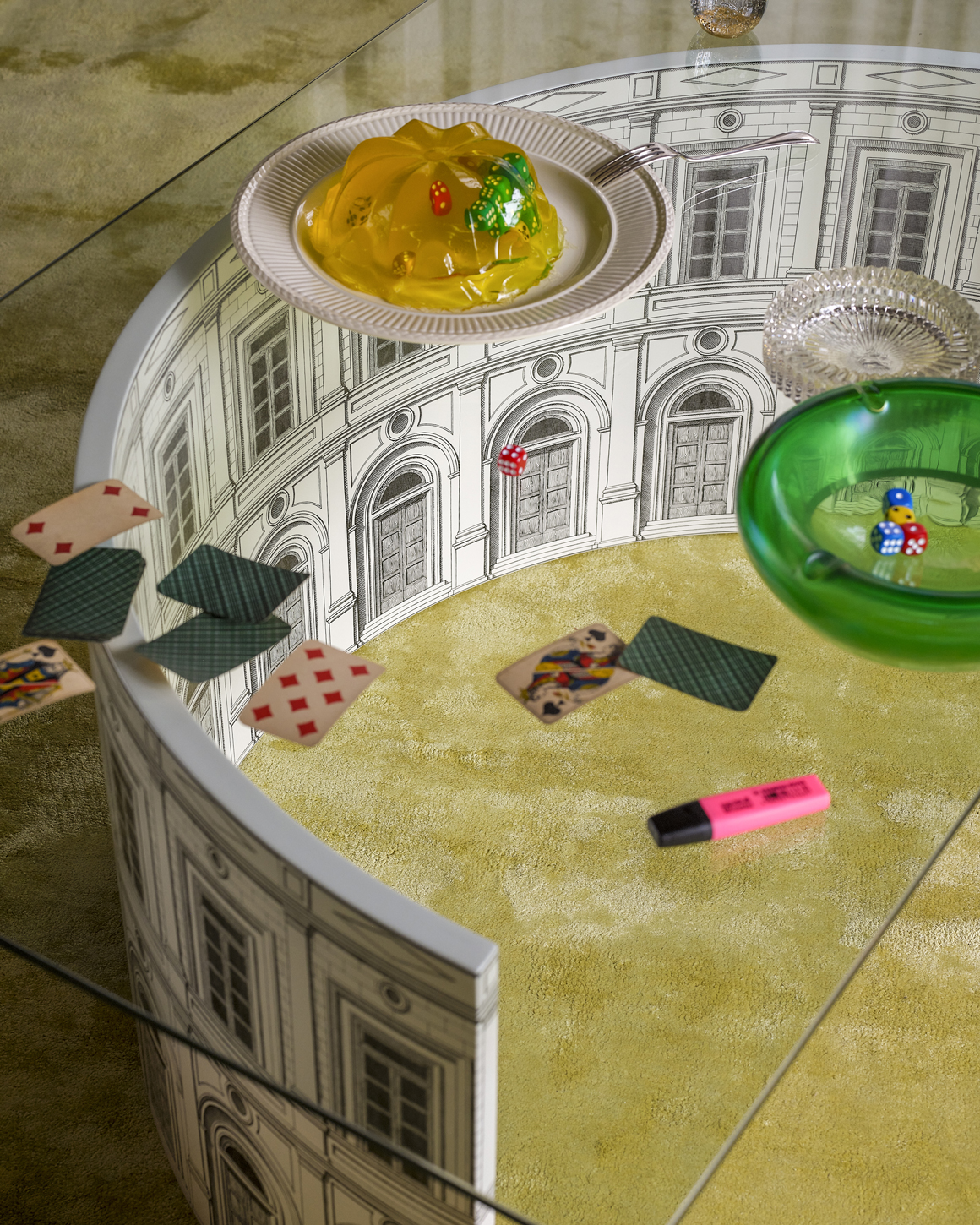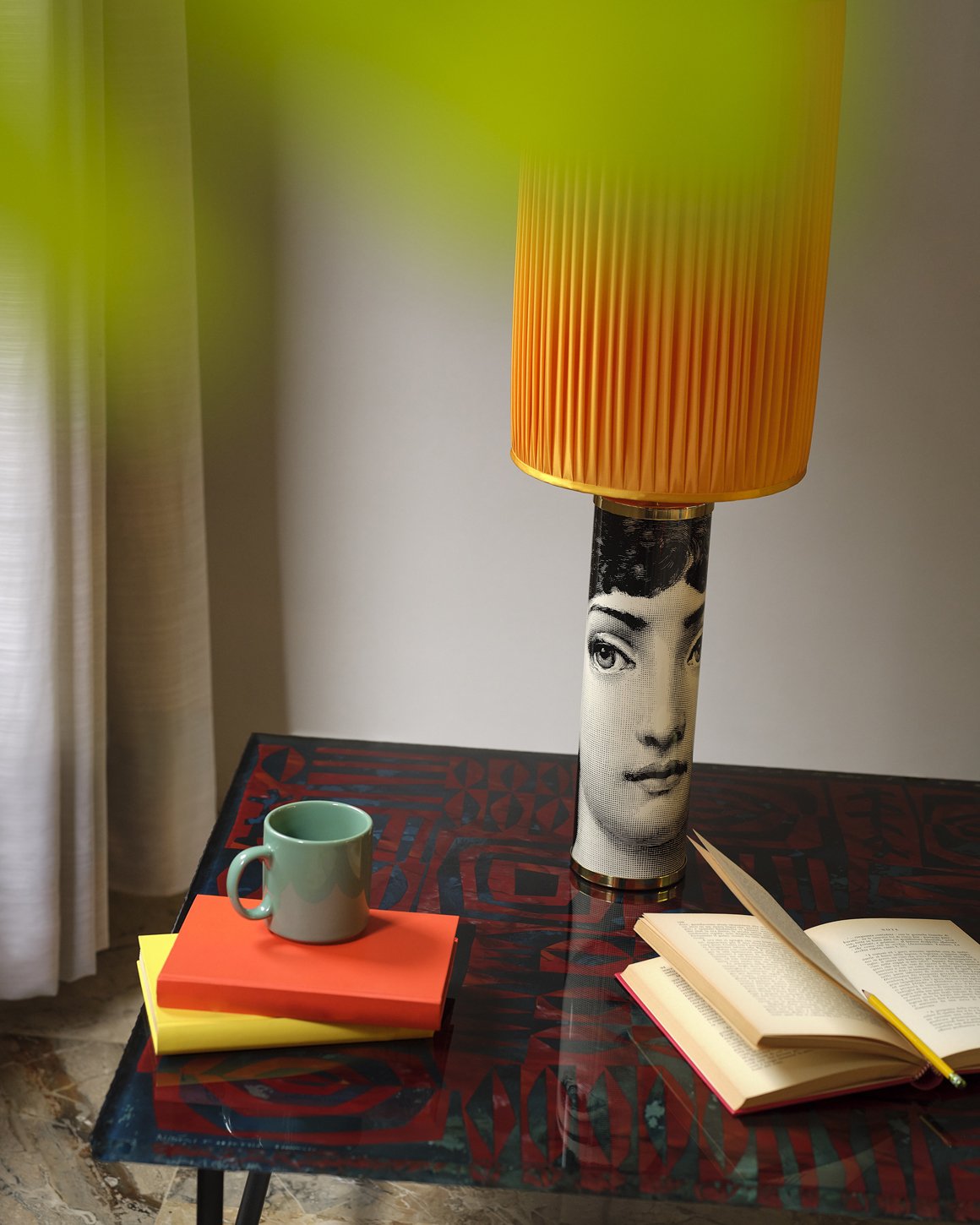 THE POETRY OF EVERYDAY
Fornasetti creations have the power to transform an ordinary object by elevating it to the level of a multiple of art. Everyday elements capable of combining function and creativity, messengers of a timeless aesthetic that enriches life's moments and spaces with wonder and irony.
Discover all accessories
"It is as if Fornasetti repainted all the existing world".
"I believe that one day, when he was young, Fornasetti must have had a truly startling vision. I don't know if it was during the day or the night, but suddenly he must have seen the whole world explode in the air, the whole world and all of history and all the accumulation of its figures, memories (…) flew into the air and finished up in an infinite, opaque cloud full of debris".

Ettore Sottsass