LEOPARDO CHEST OF DRAWERS
The elegant gait of the leopard inspires the artist's imagination. Designed in the 1950s for the living room of the family villa, this chest of drawers with its exotic decoration was one of the favourite creations of Piero Fornasetti himself.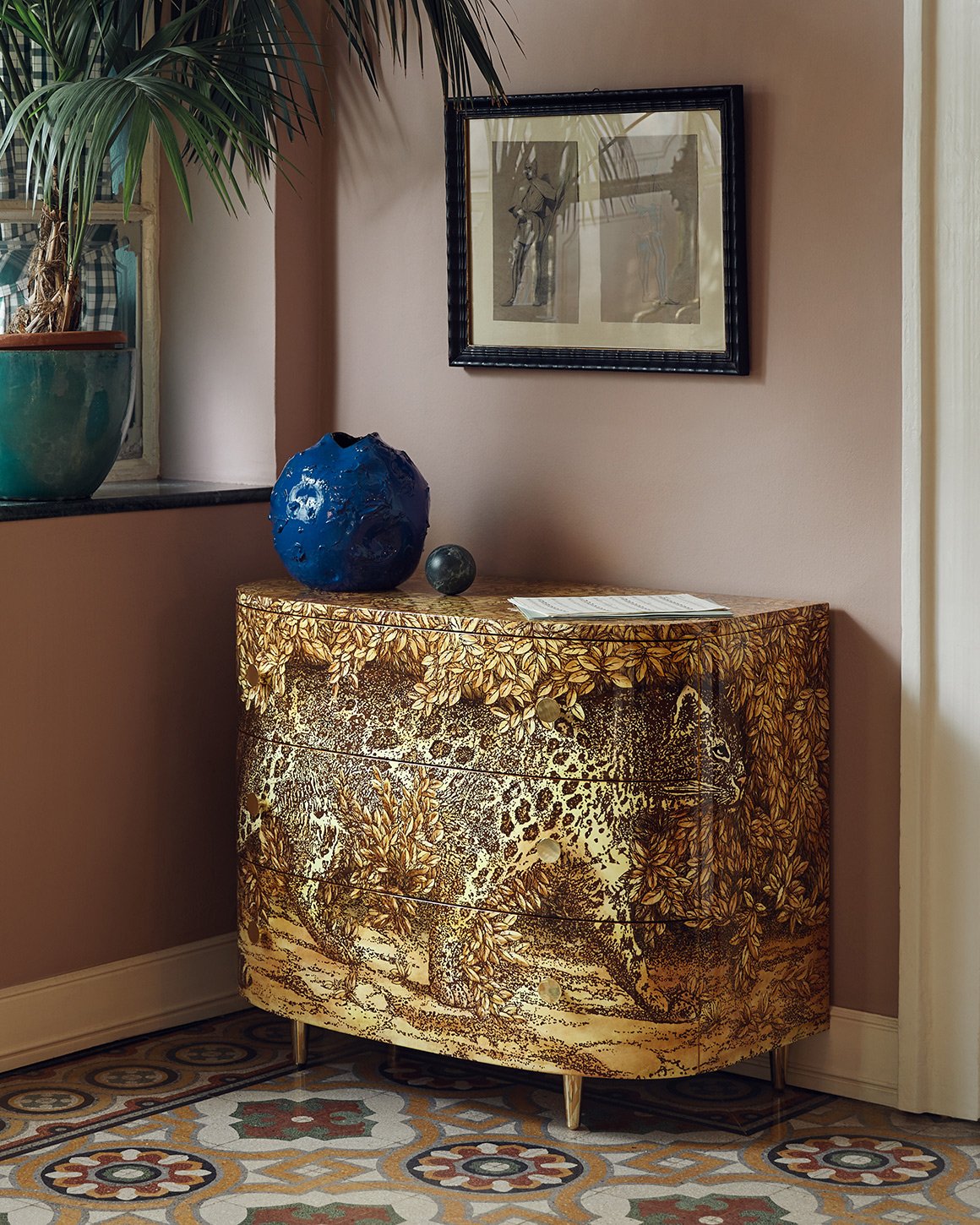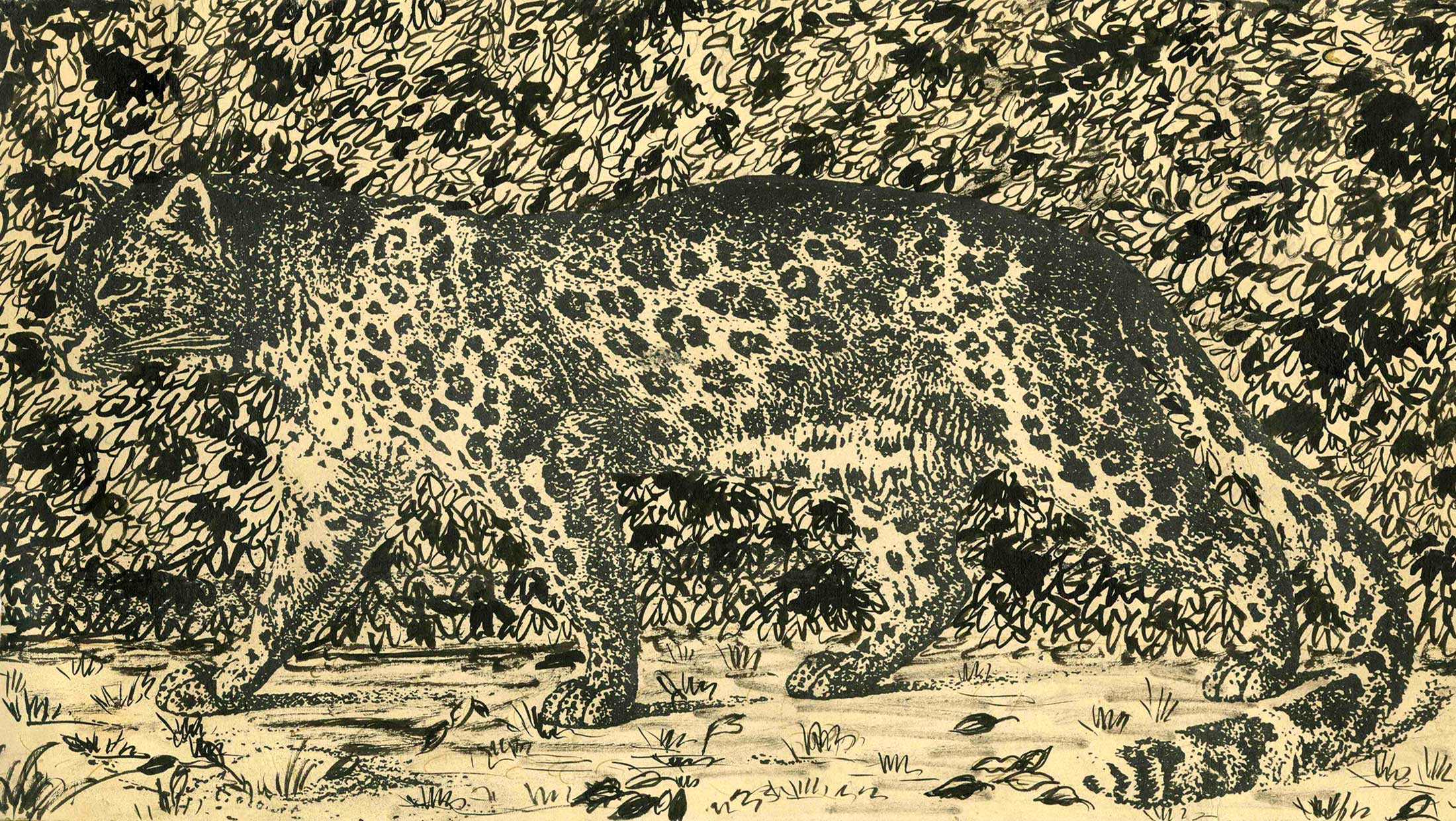 PALLADIANA CHEST OF DRAWERS
The brilliant contrast between the rigour of the architectural design and the rounded shapes of the piece is a tribute to Palladio's neoclassical language. The reproduction of an Italian garden on the upper level of the item completes the work.
"From rules and precepts I have learned rigour".
Piero Fornasetti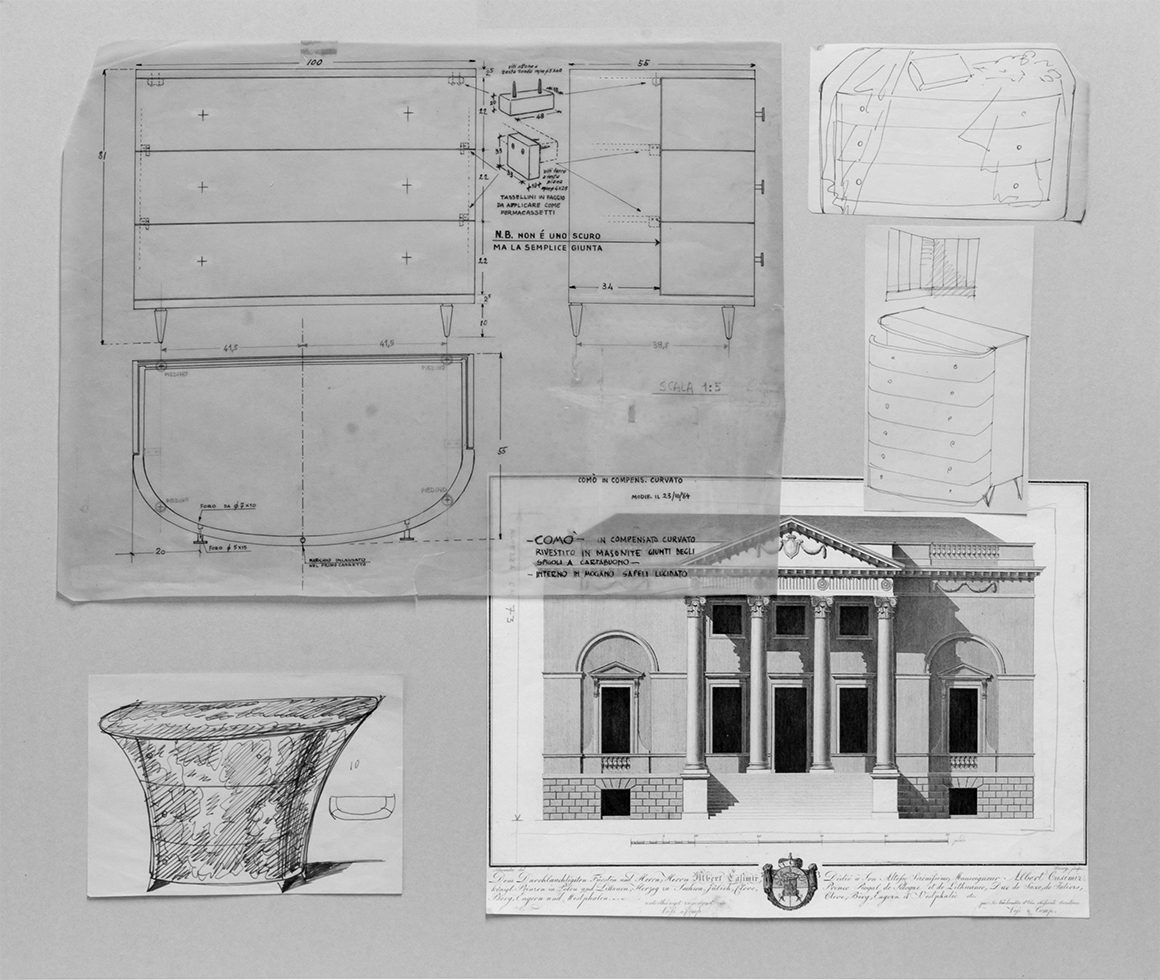 Architecture, imagined as an invitation to be astonished, has inspired many of the Atelier's decorations.
The contrasts in scale between decorations and objects, along with the precision of their graphic style, give life to creations with a classical appeal.
Discover more