NOMAD ST. MORITZ 23
A GOOD HAND
Fornasetti returns to Nomad St. Moritz, the showcase for collectible design and contemporary art, with an original project: a celebration of the theme of playing cards applied to furniture and accessories, covered with original lithographic plates of the 1950s in zinc. The plates now take on a new life as decorative elements, making each piece a one-off. "A good hand" refers to both the player who demonstrates their skill by making the right moves at the card table, but also that of the craftsperson who makes the world of the imagination tangible by translating it into objects.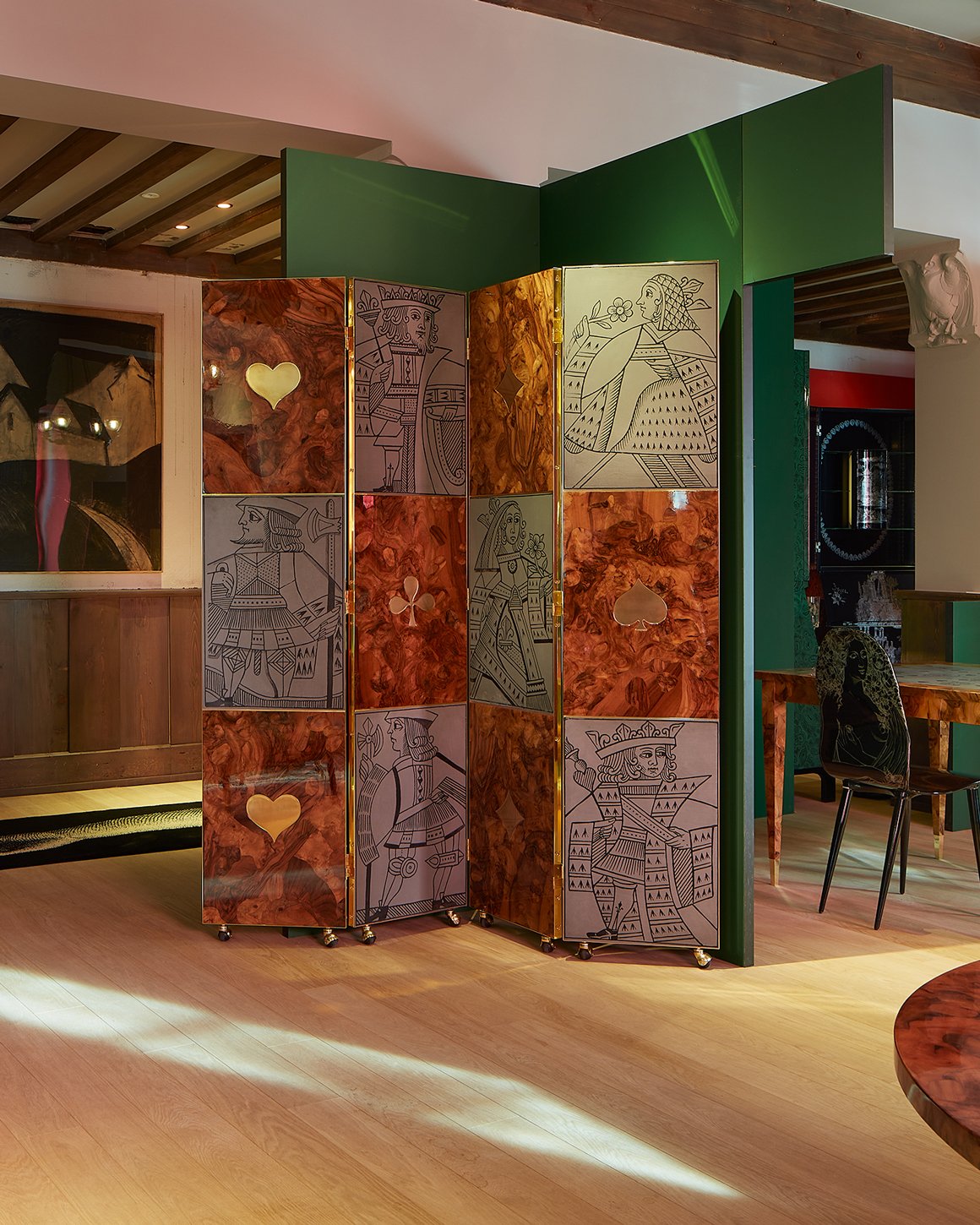 The Fornasetti Archives bring two special projects back to life: plates that were originally used for a screen belonging to Frank Sinatra, and others used for a set designed by Piero for Macy's in 1950.
Those same plates now decorate Fornasetti's two most iconic pieces of furniture: the screen and the trumeau bar, with a redesign of the interior especially for the occasion that features a mirror to create a game of refraction.
TABLES AND COFFEE TABLES
From the scenic backdrops for Macy's to the famous Fornasetti Città di Carte series of plates, the original lithographic print matrices are brought back to life on tables and coffee tables.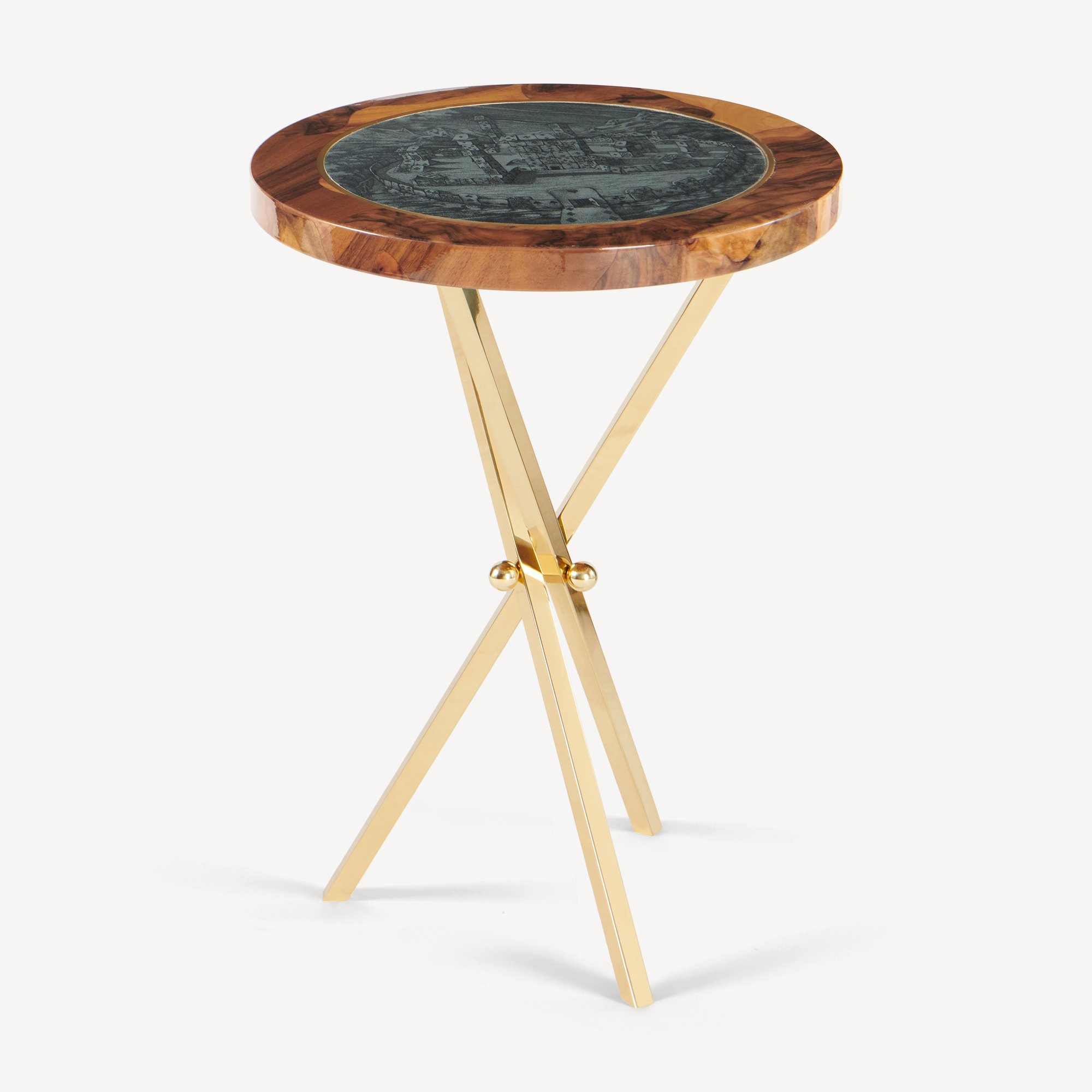 Table Litomatrice n.2 Città di carte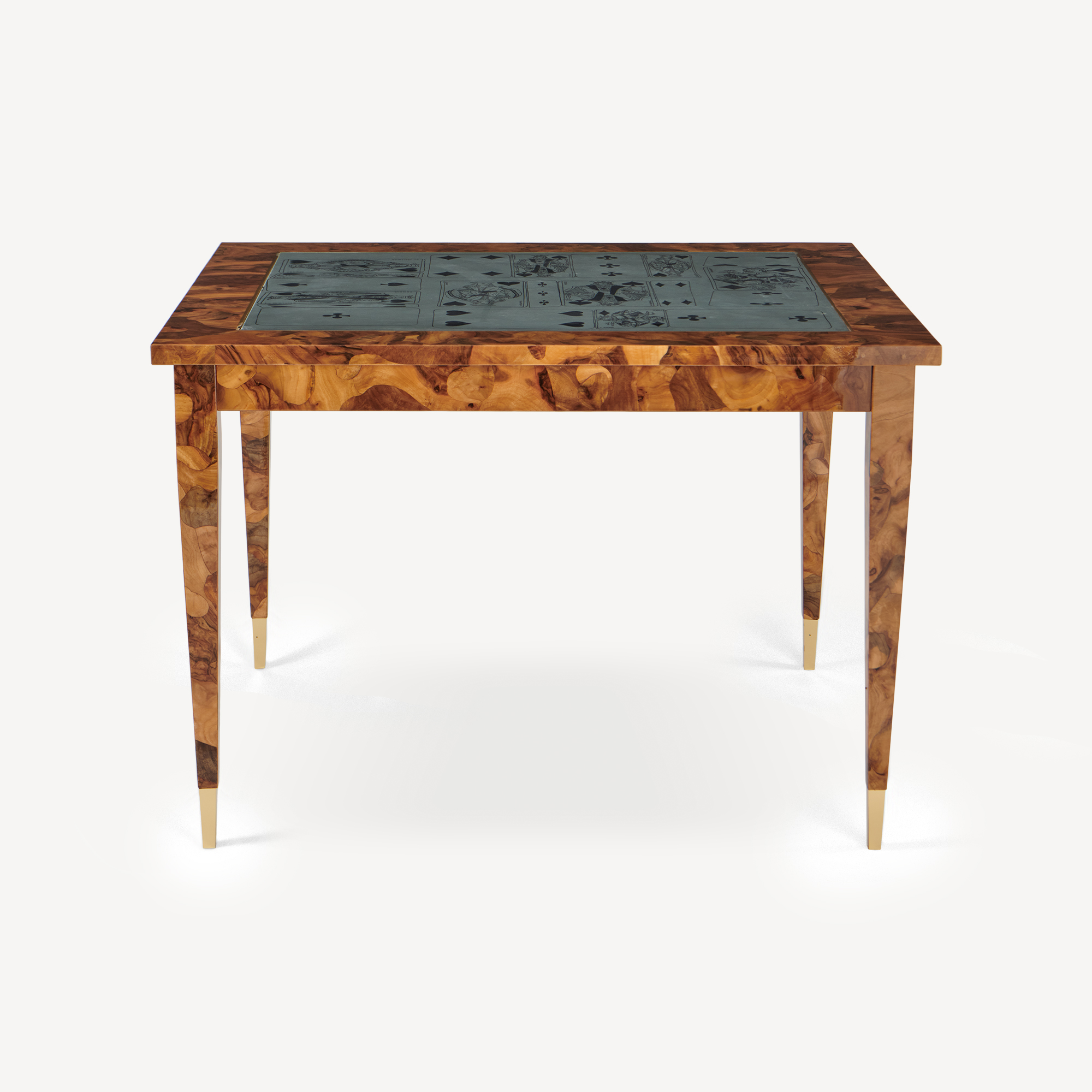 Table Litomatrice n.1 Città di carte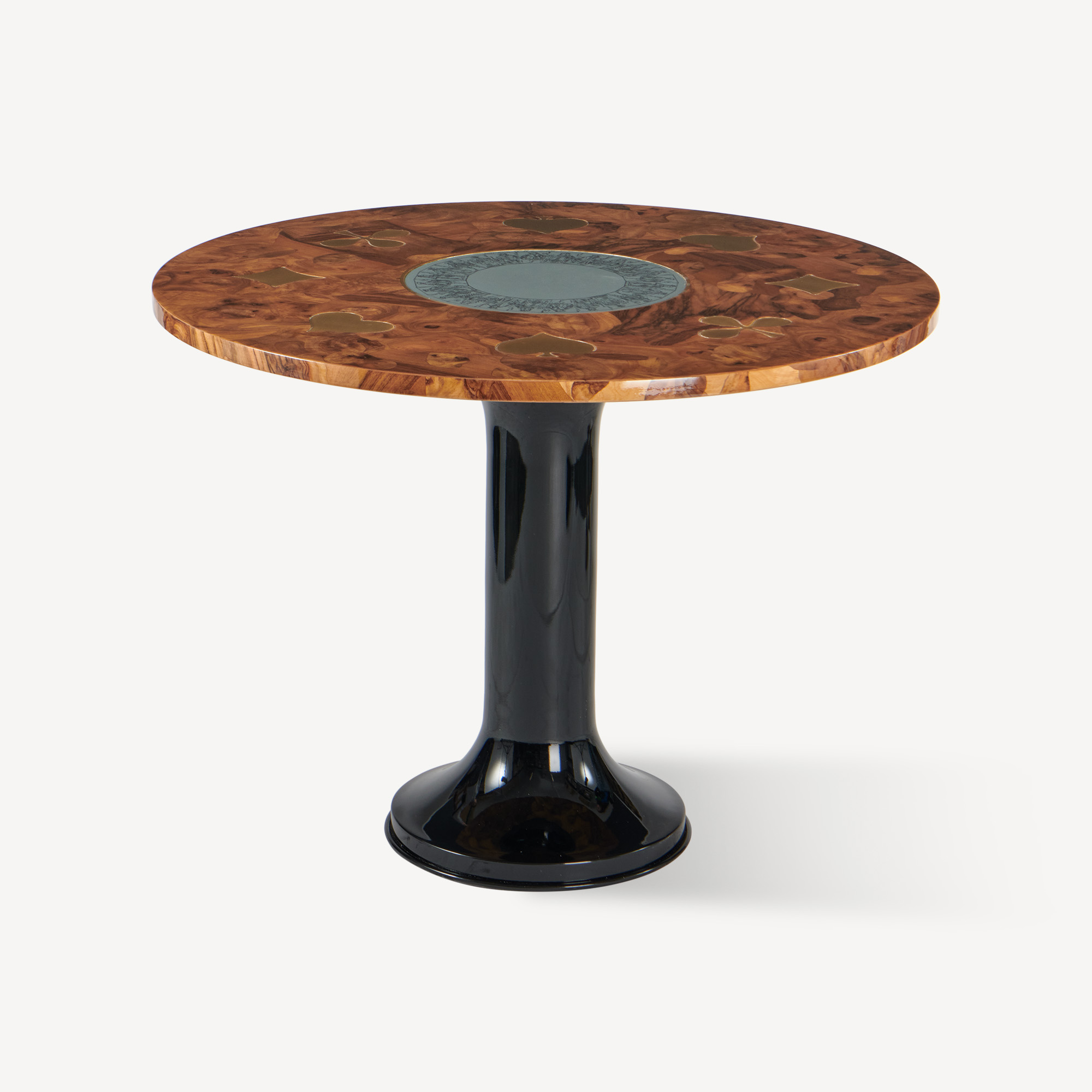 Table Litomatrice Re, Regina e Fante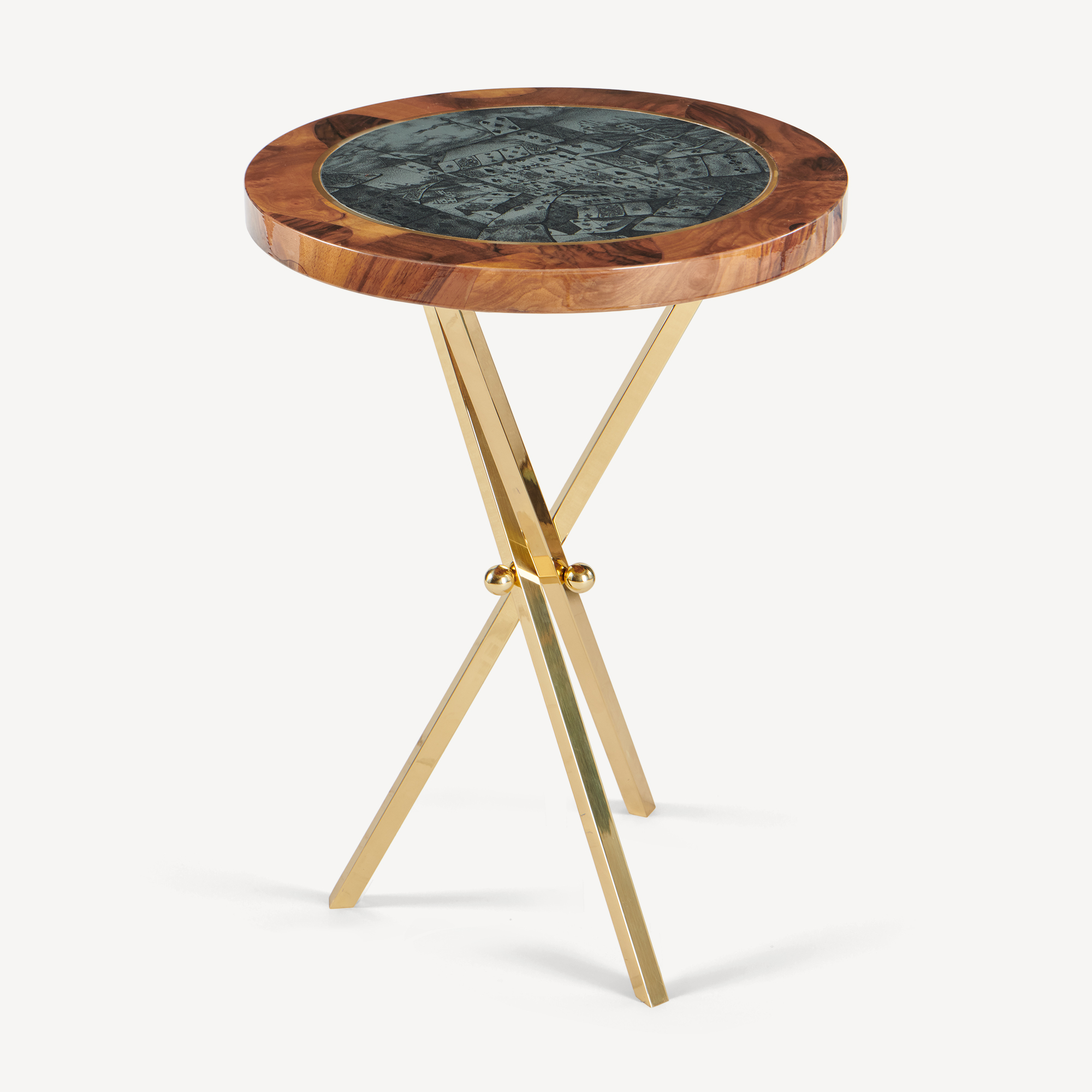 Table Litomatrice n.3 Città di carte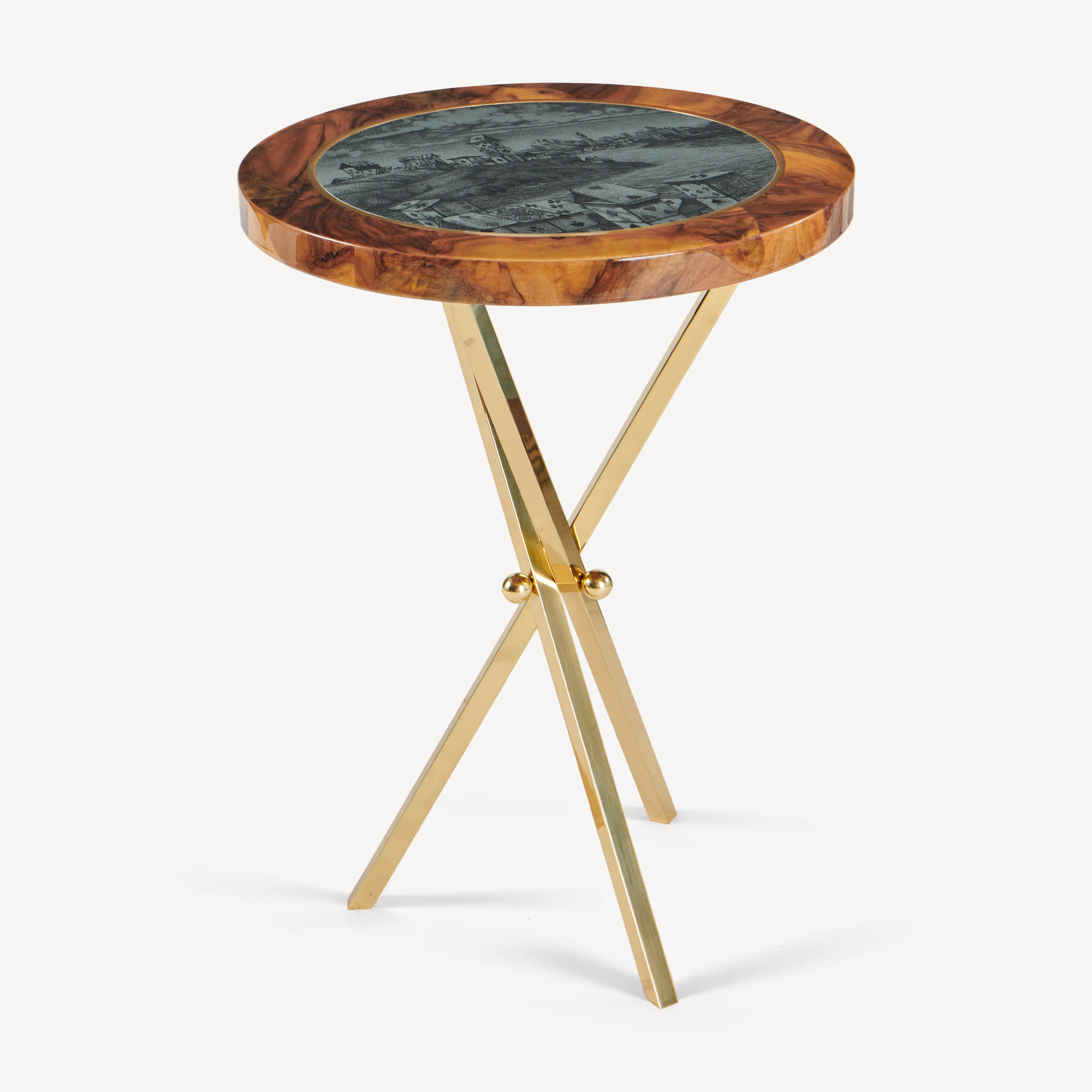 Table Litomatrice n.4 Città di carte
In the backgammon box, the theme of play is implemented in a literal sense, while the geometry of the original plate design creates a series of cross-references with the refined internal inlay.
From the design of this original Fornasetti object to the craftsmanship of individual pieces, every detail is meticulously studied.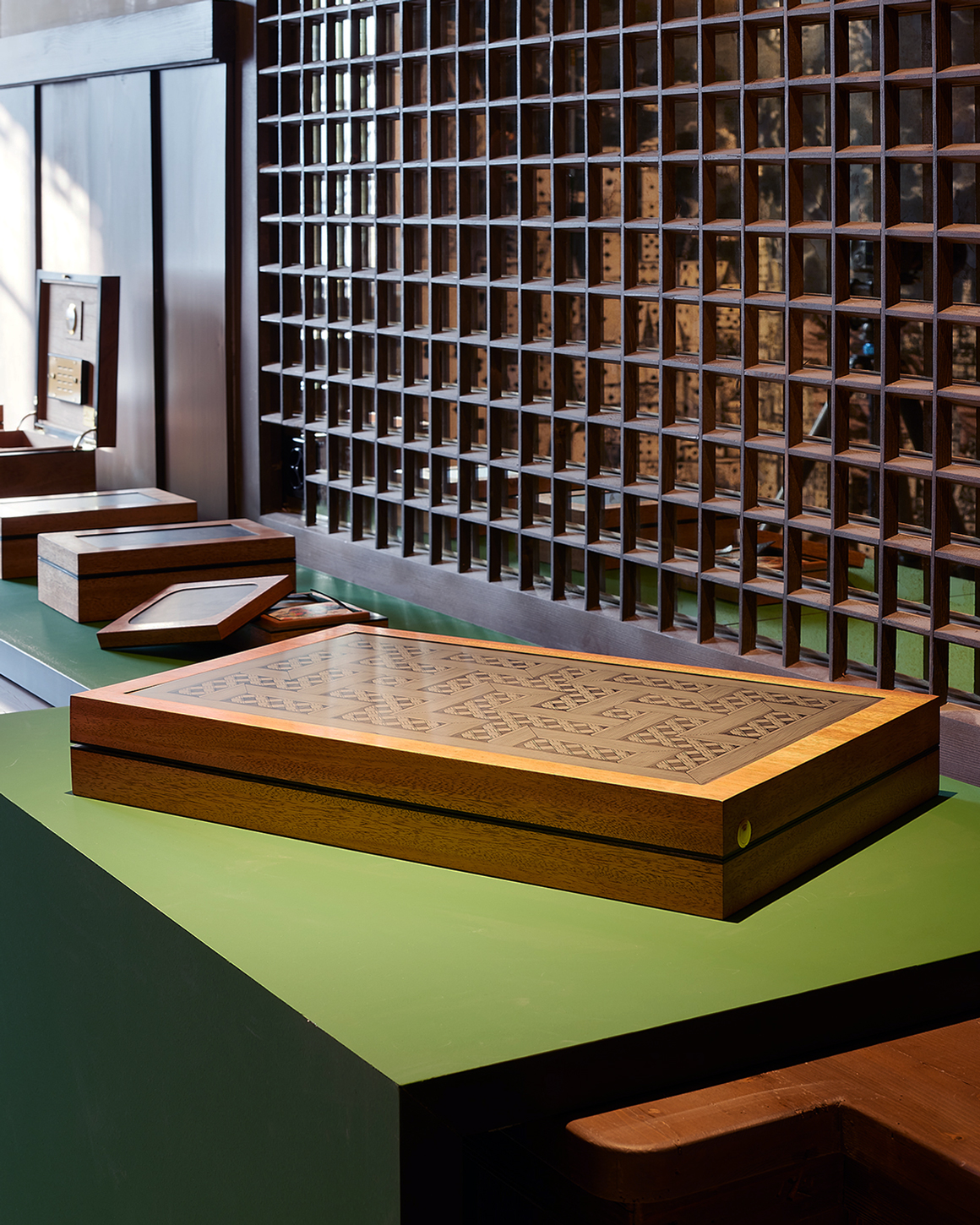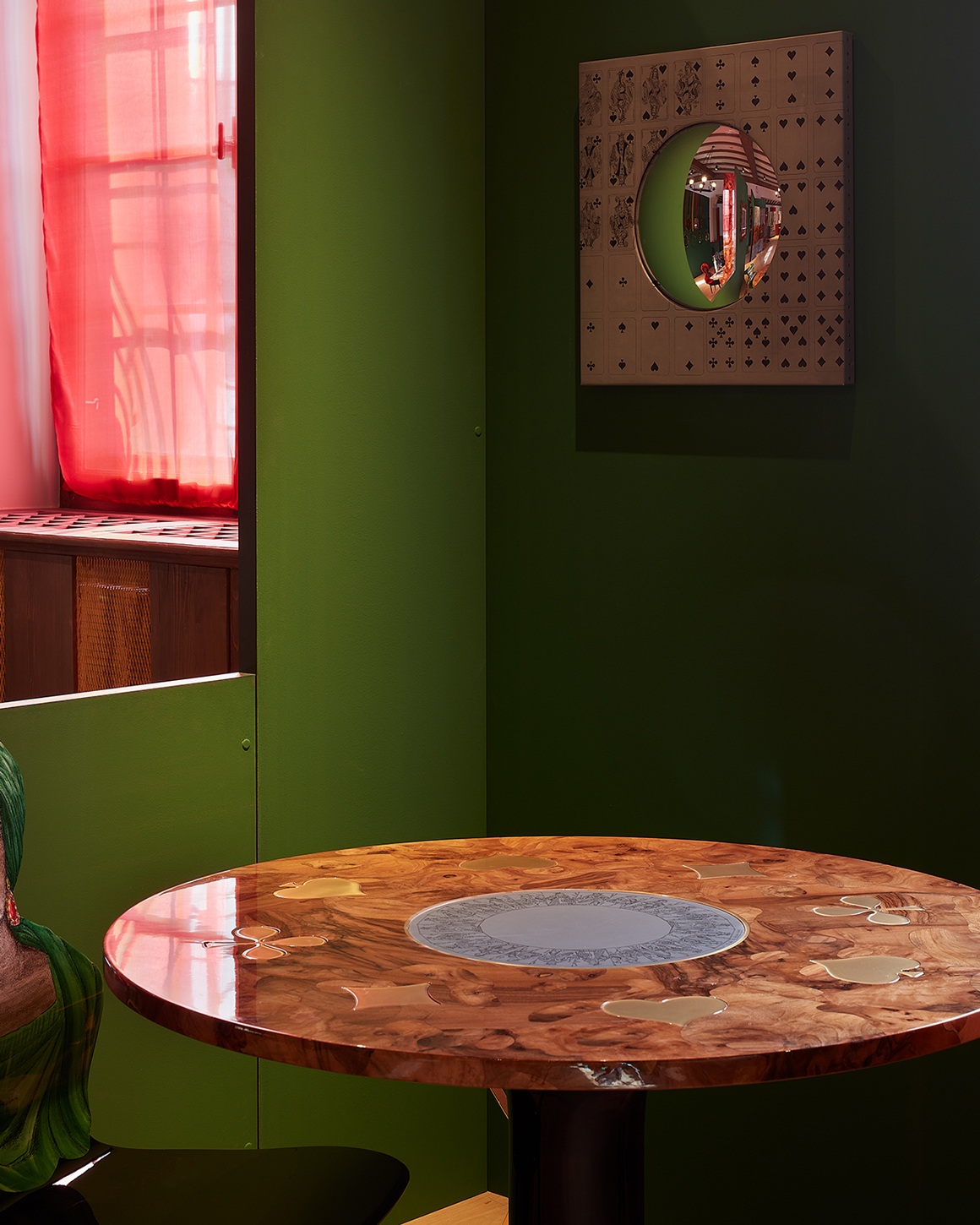 From furniture to accessories, in each one-of-a-kind piece designed for Nomad 2023, the combination of the zinc of the matrices with the walnut briarwood and brass trim creates an elegant, timeless colour harmony.
A celebration of the Atelier's origins, from lithographic printing and early Ponti-Fornasetti furniture, to the iconography of play as a metaphor for the imaginative dimension.
MIRRORS AND BOXES
Imaginary cities made of cards resurface from the Fornasetti Archives and transform each object into a unique piece. The boxes combine creativity and functionality for storing jewellery, pipes or cigars.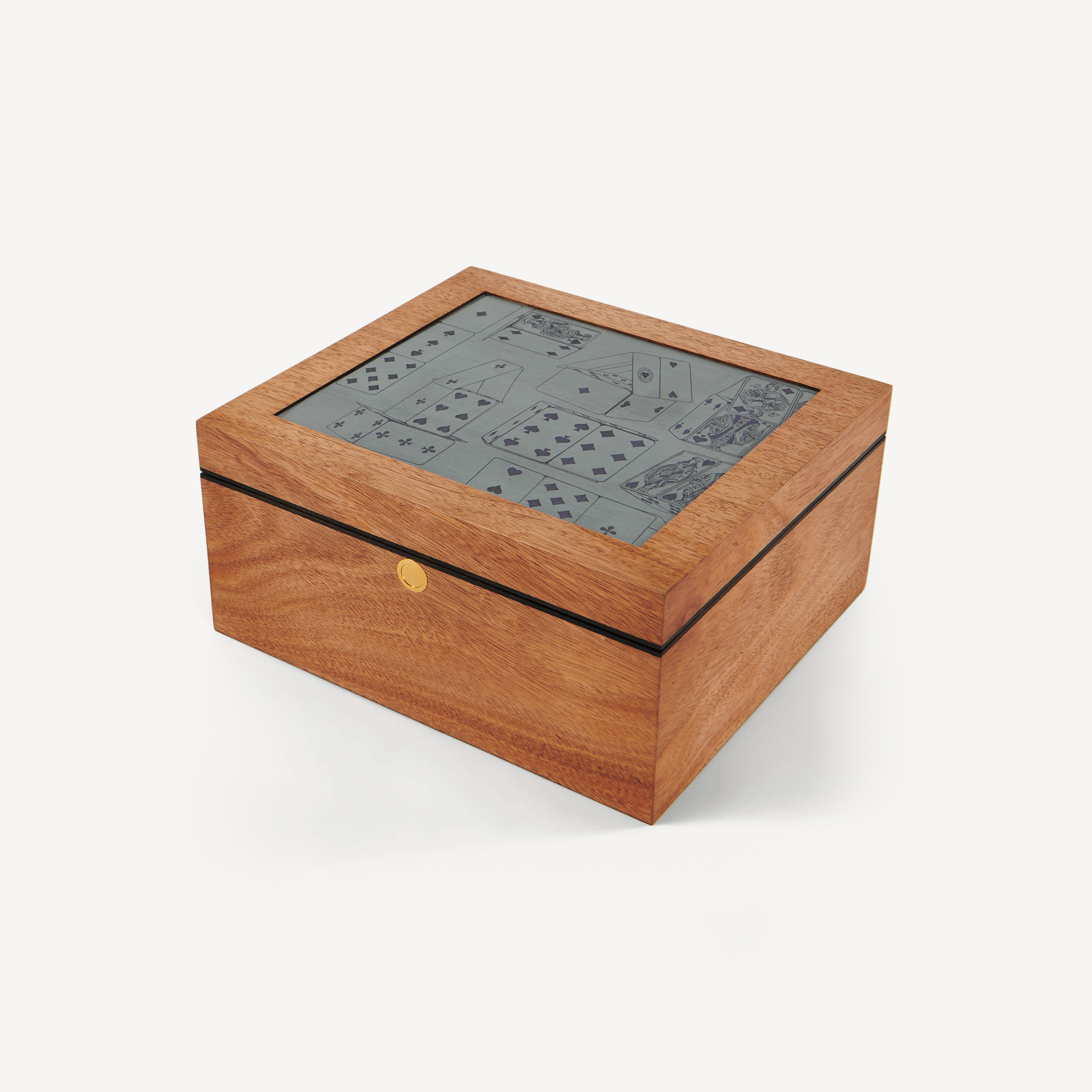 Cigar box Litomatrice n.1 Città di carte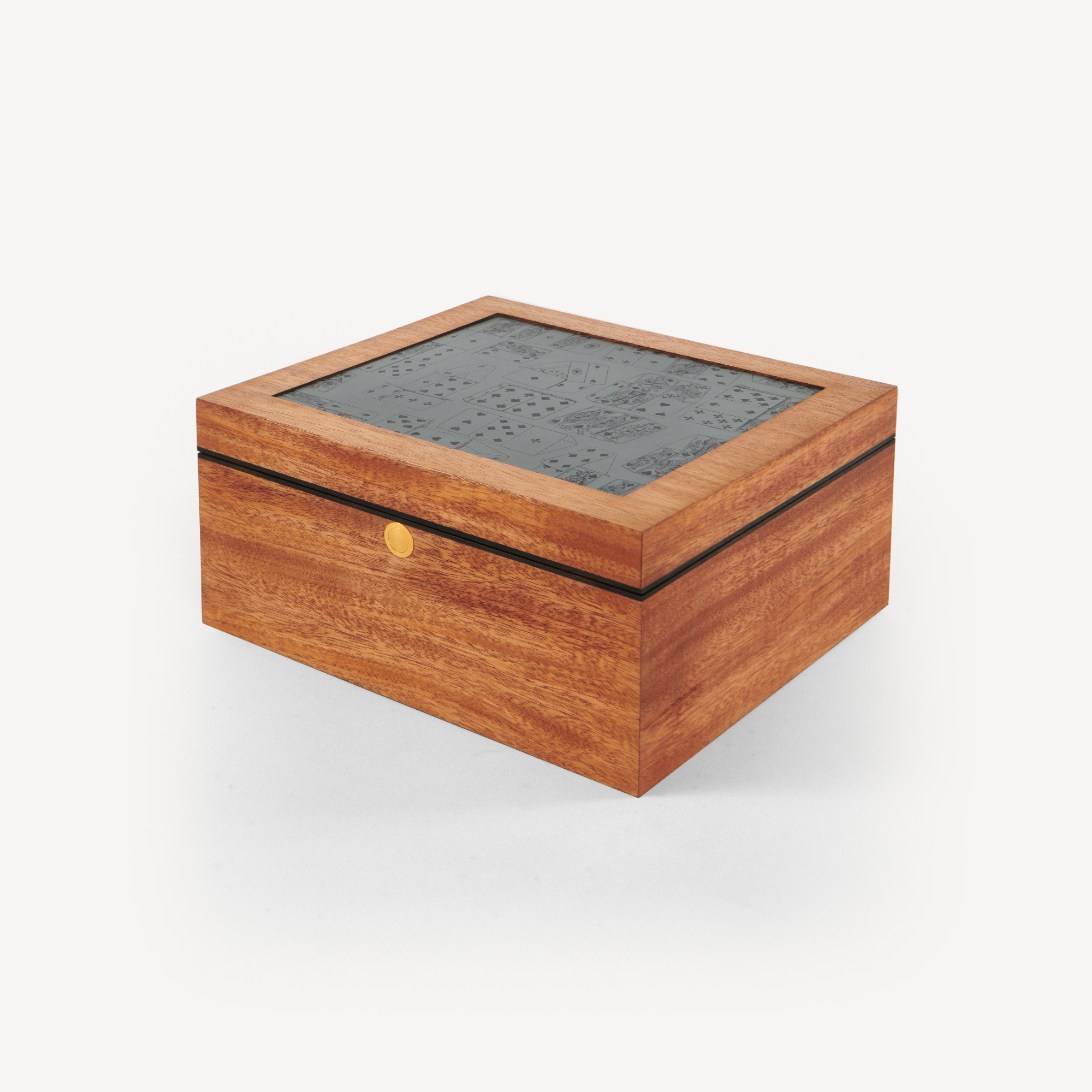 Jewerly box Litomatrice n.2 Città di carte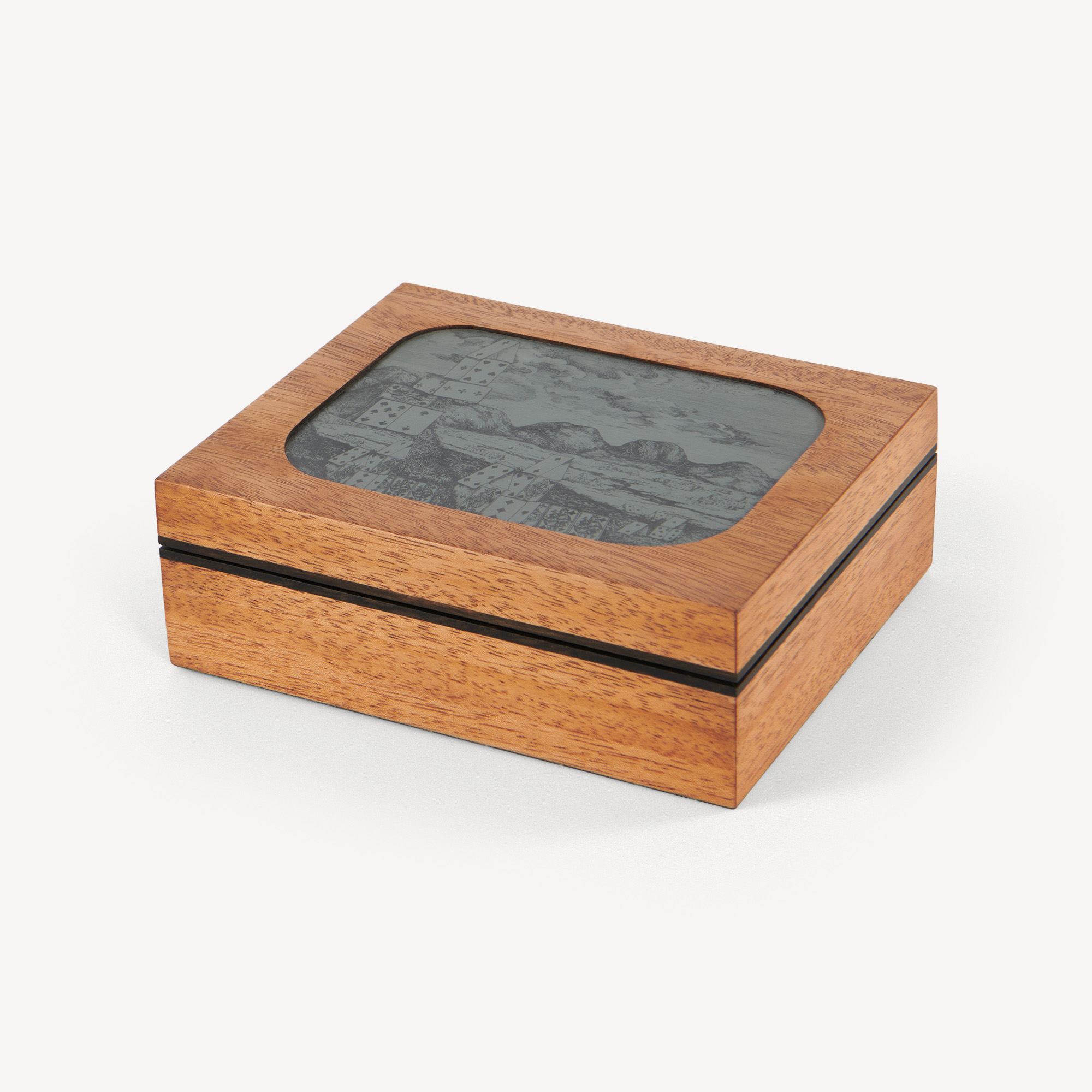 Card box Litomatrice n.3 Città di carte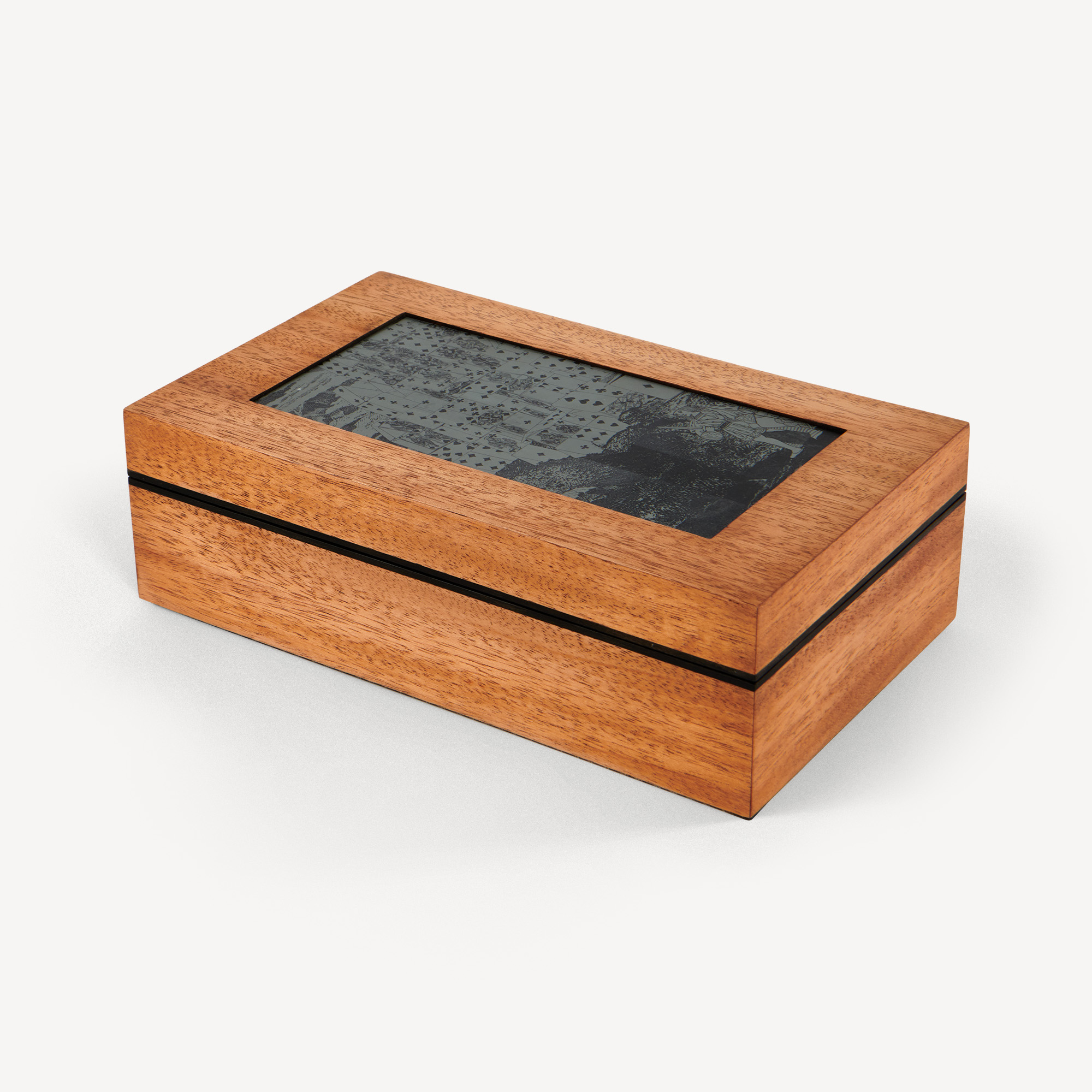 Jewerly box Litomatrice n.5 Città di carte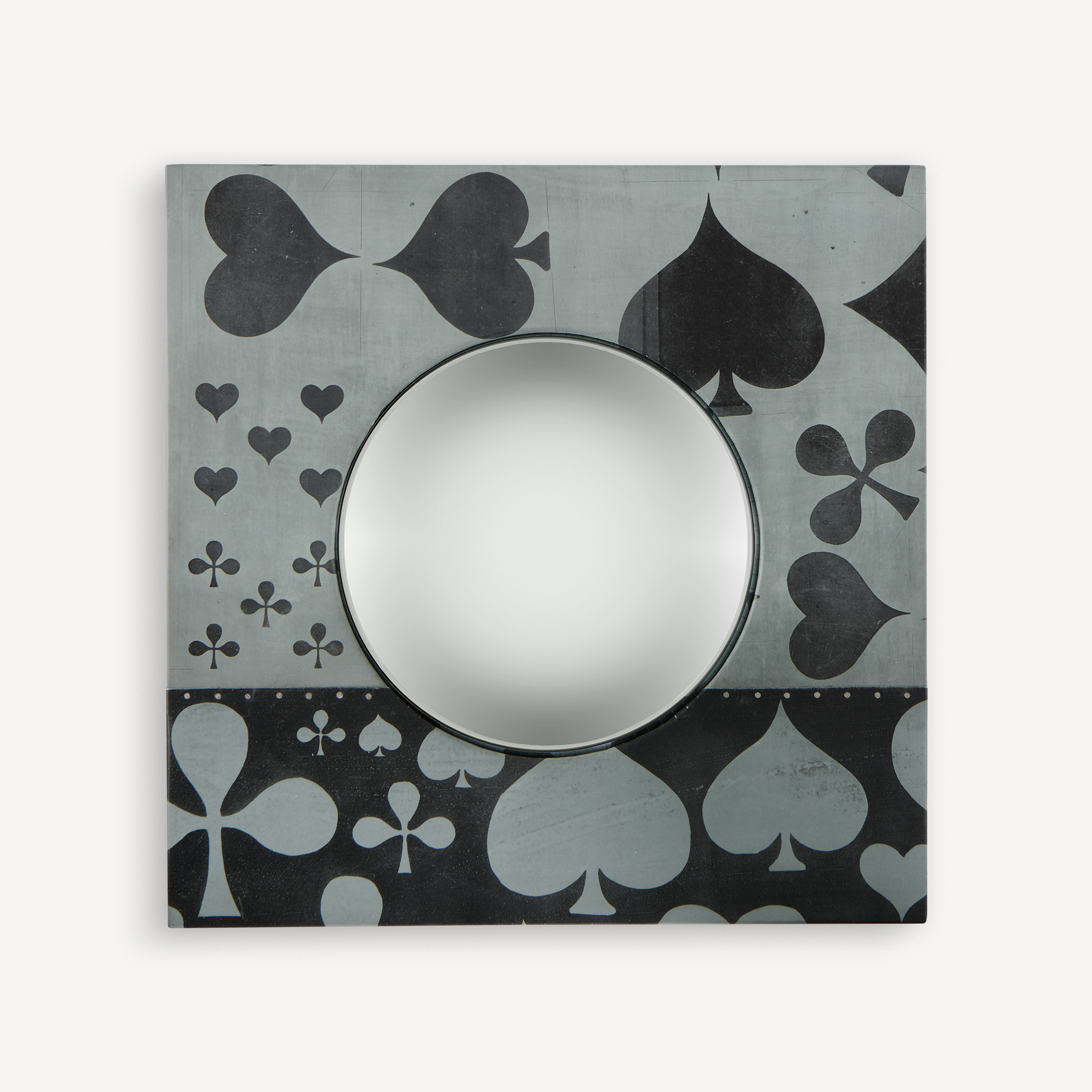 Mirror Litomatrice Semi di carte da gioco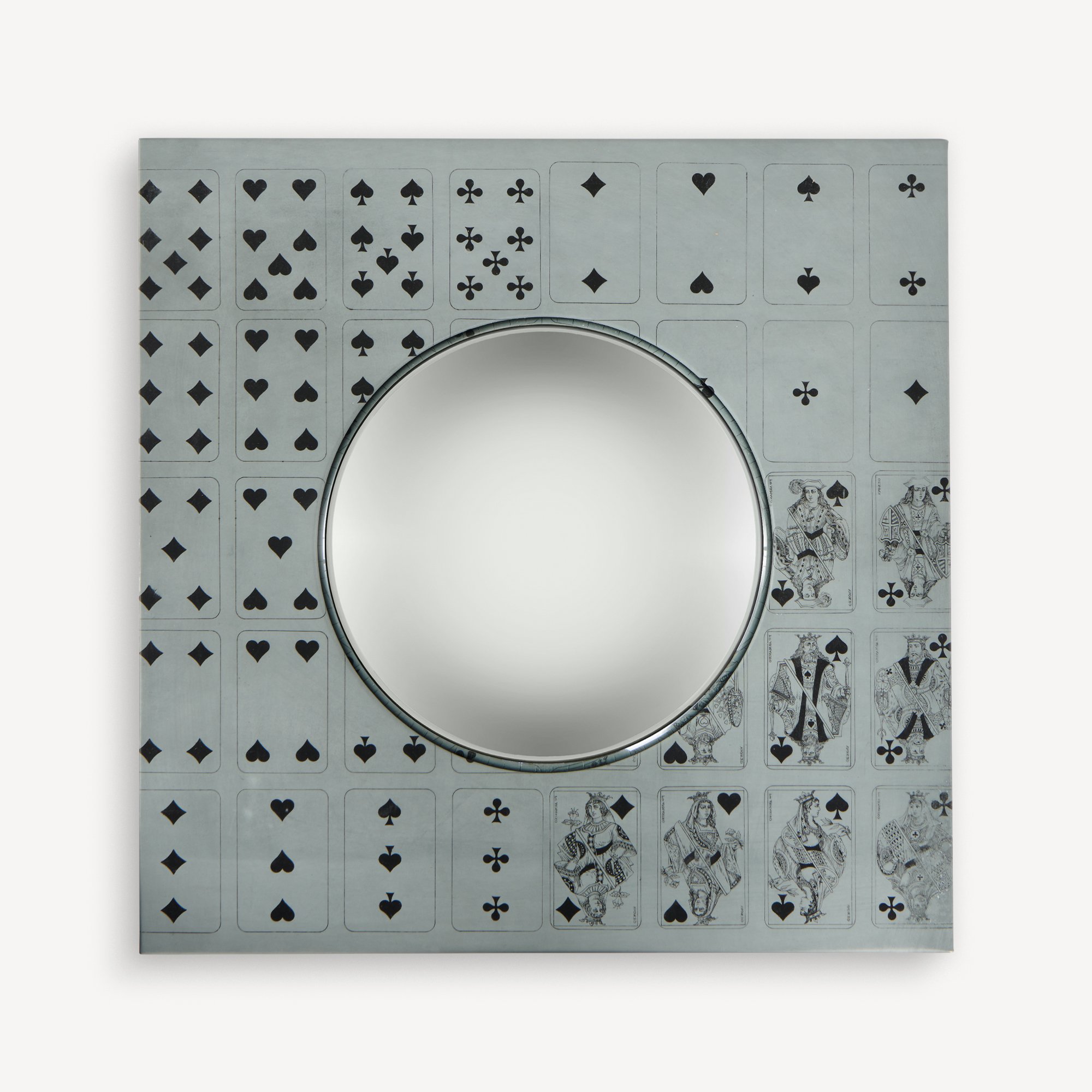 Mirror Litomatrice Carte da gioco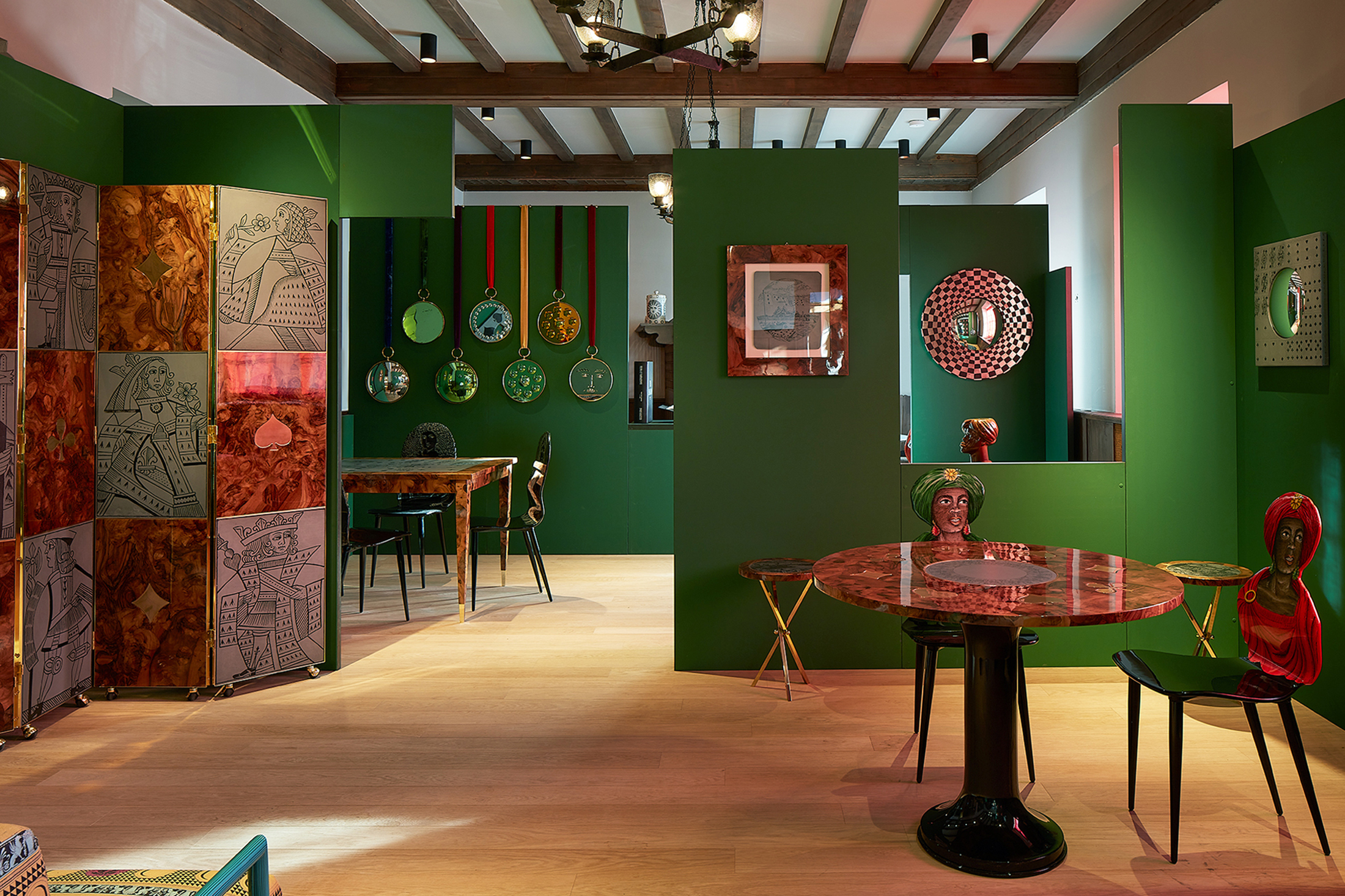 WHERE TO FIND THE COLLECTION
The "A good Hand" project will be on display at Nomad St. Moritz from 23 to 26 February 2023.
After that, the furniture and the accessories will be available at the Fornasetti Store in Milan.
If you would like more information, please email us at
store.milano@fornasetti.com