A reinterpretation of Tema e Variazioni
S/OGGETTI PARZIALI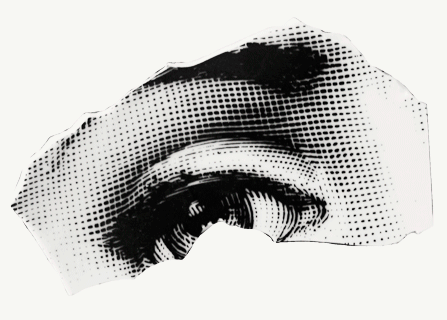 The face of Fornasetti's muse is manipulated, broken up, cracked and then recreated by the artist Carlo Dell'Acqua as he re-assembles the fragments. It is a procedure that might appear sacrilegious with regard to the Atelier's most iconic series, but which stems from an invitation, a creative challenge launched by the Artistic Director himself, Barnaba Fornasetti, and by Valeria Manzi, co-curator of cultural projects.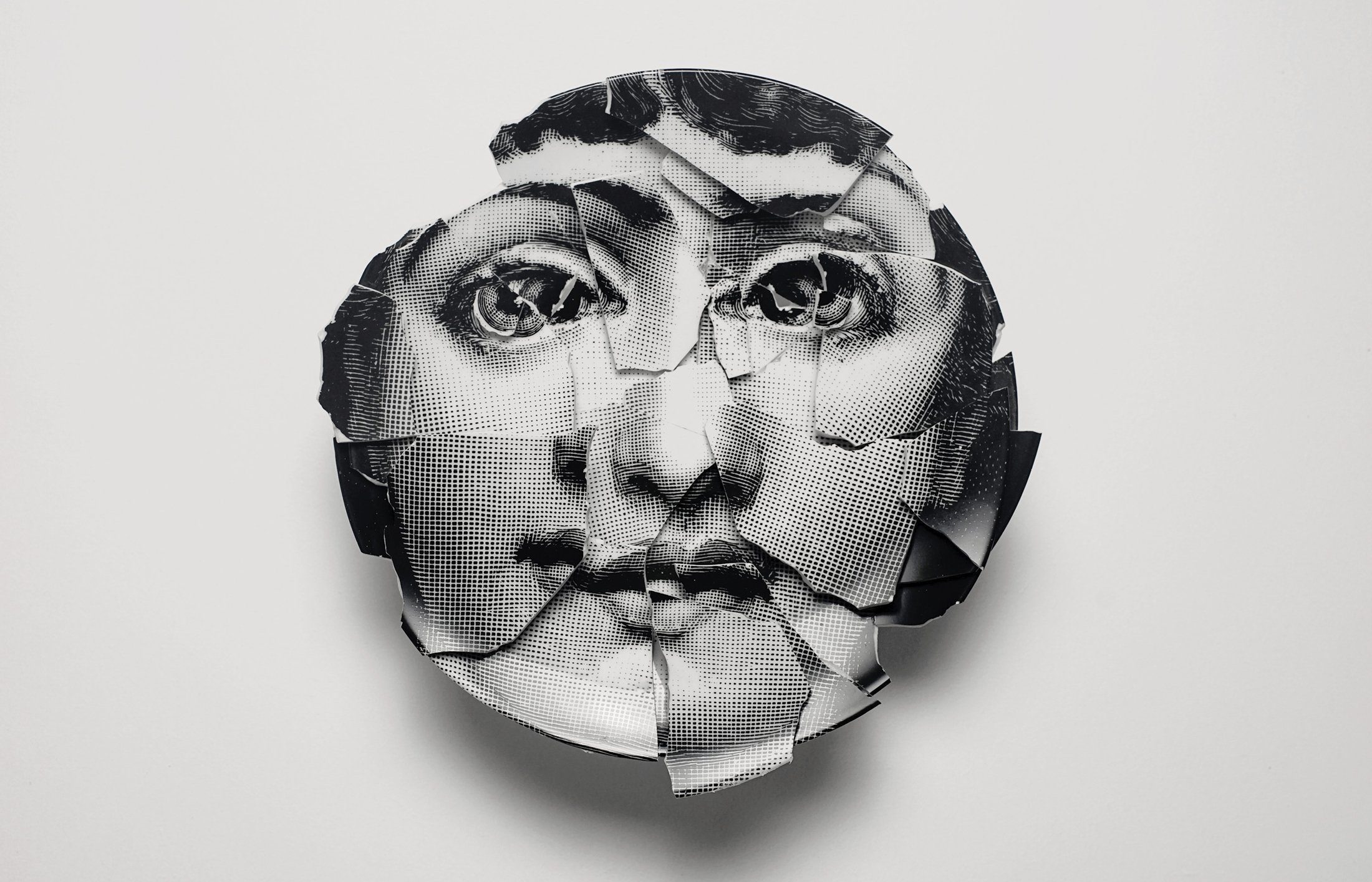 A CONTINUOUSLY EVOLVING SERIES
Porcelains of different formats portraying Lina Cavalieri find new life in a process of regeneration of the work of art that arises from the fragmentation of matter and identity in line with Carlo Dell'Acqua's artistic practice.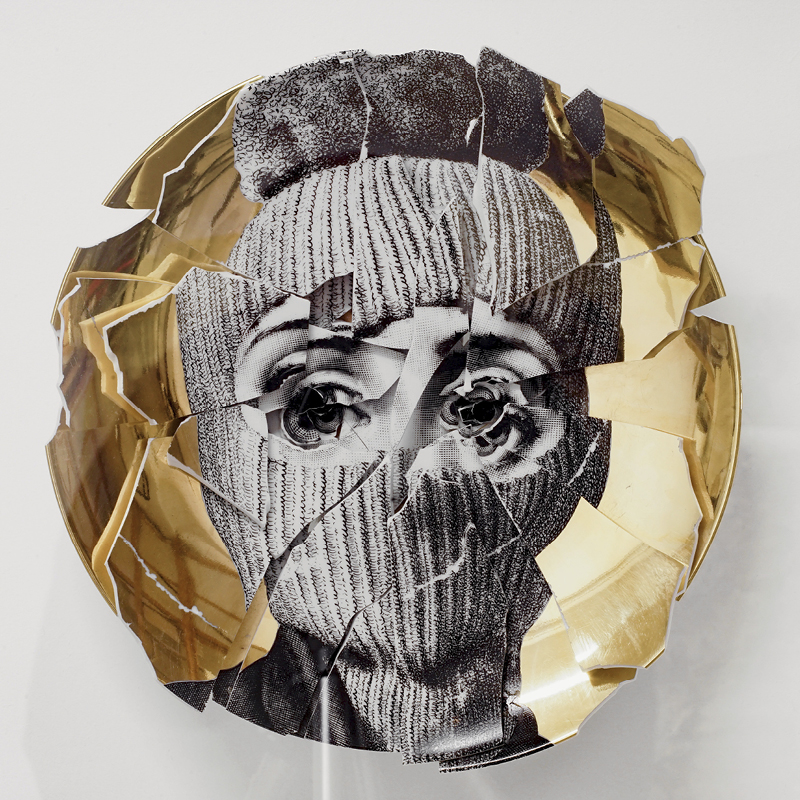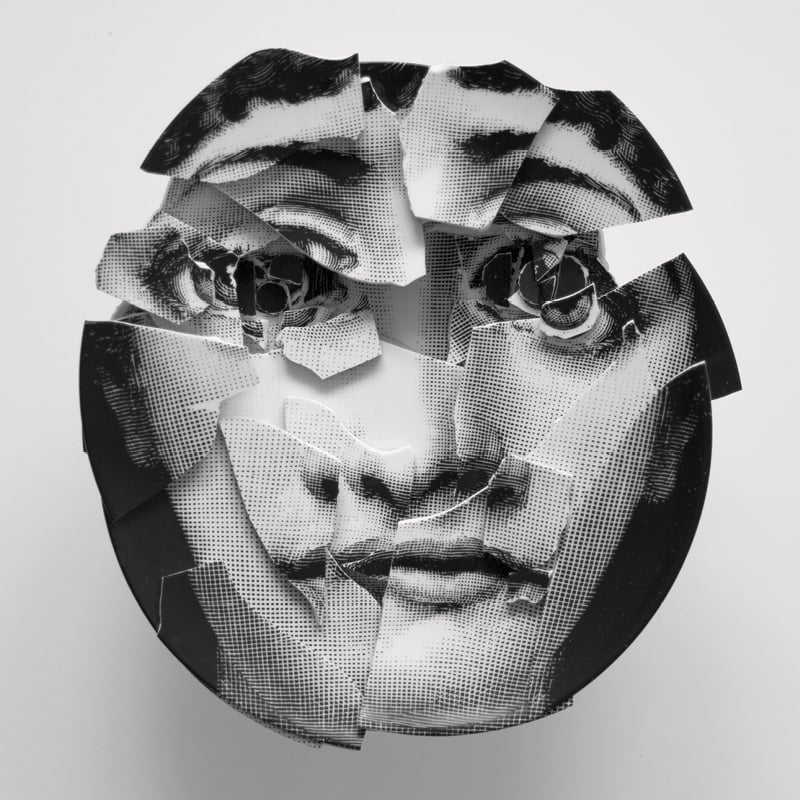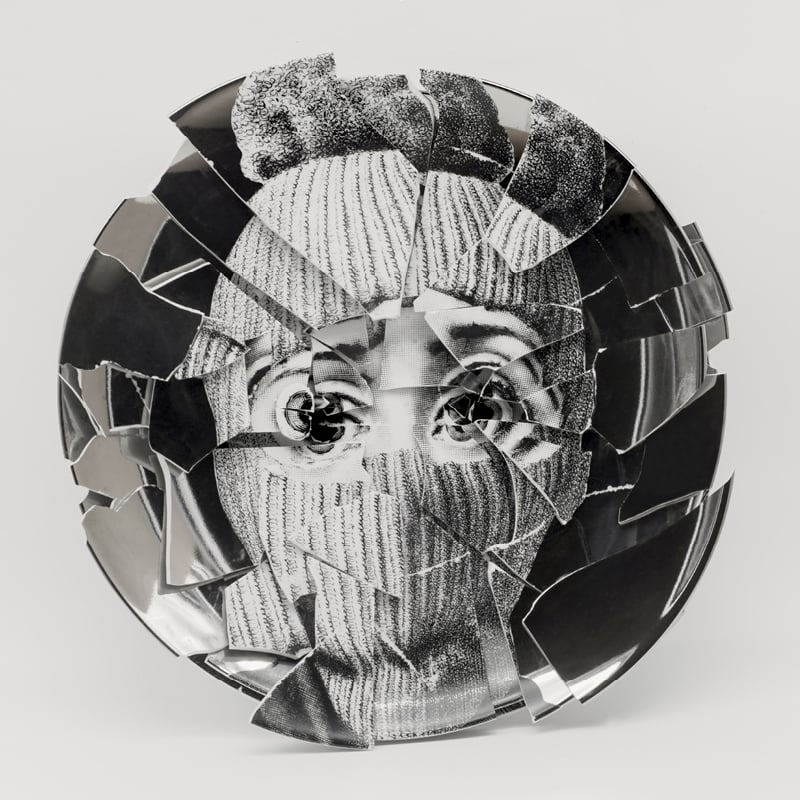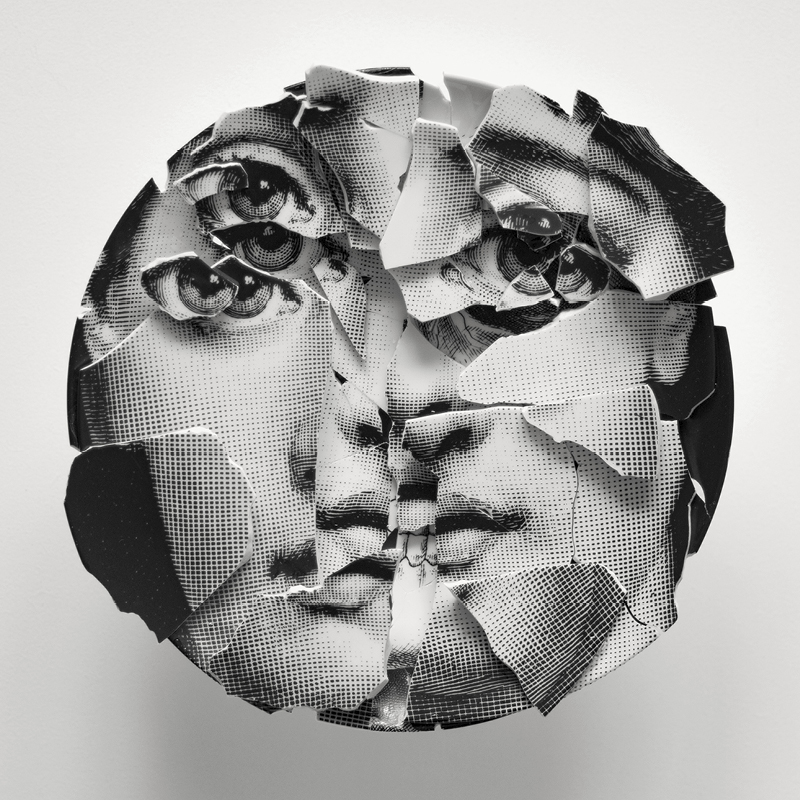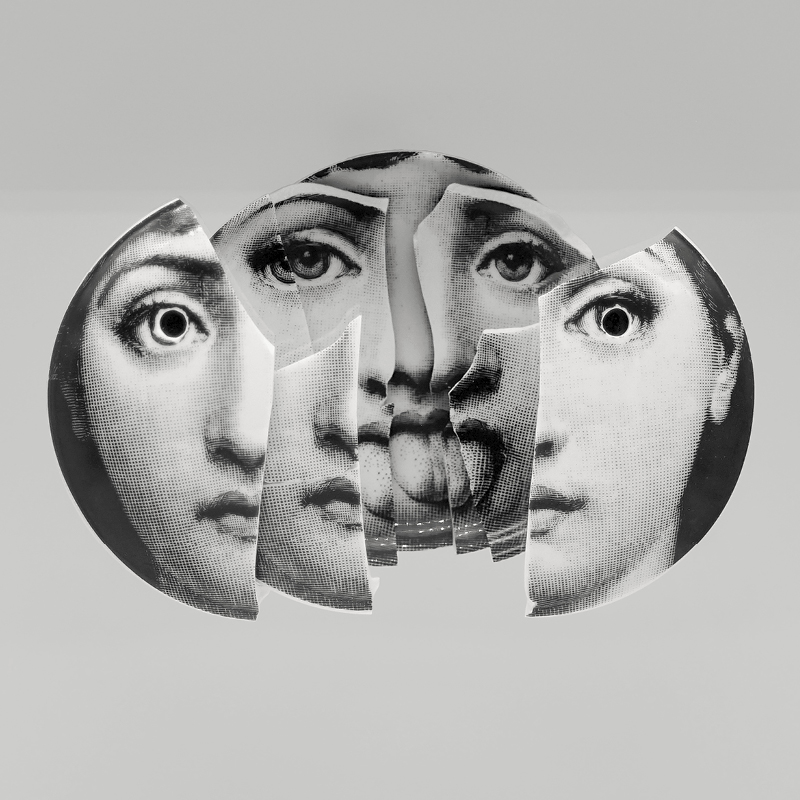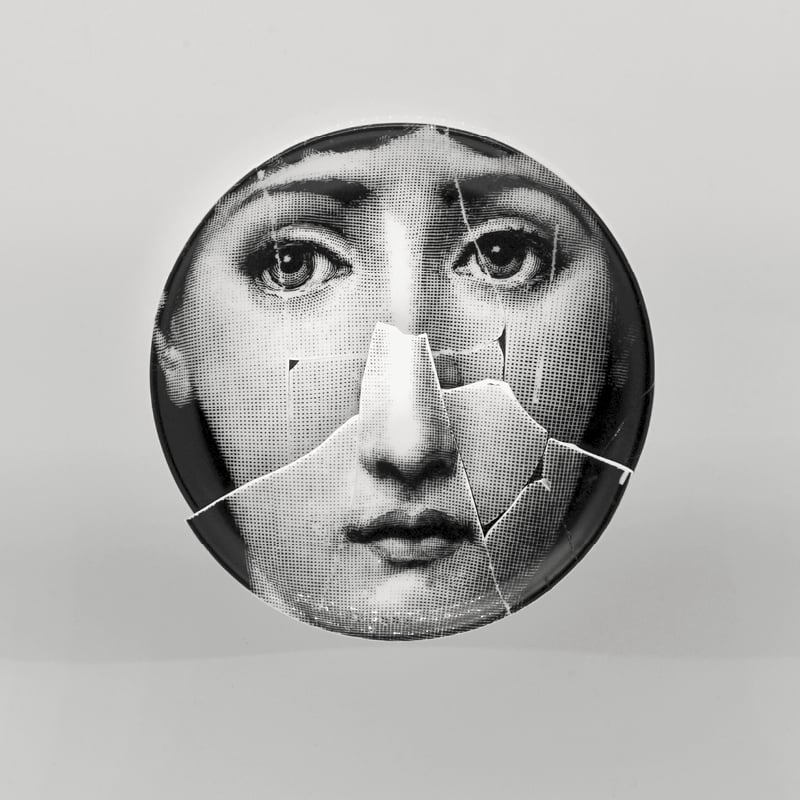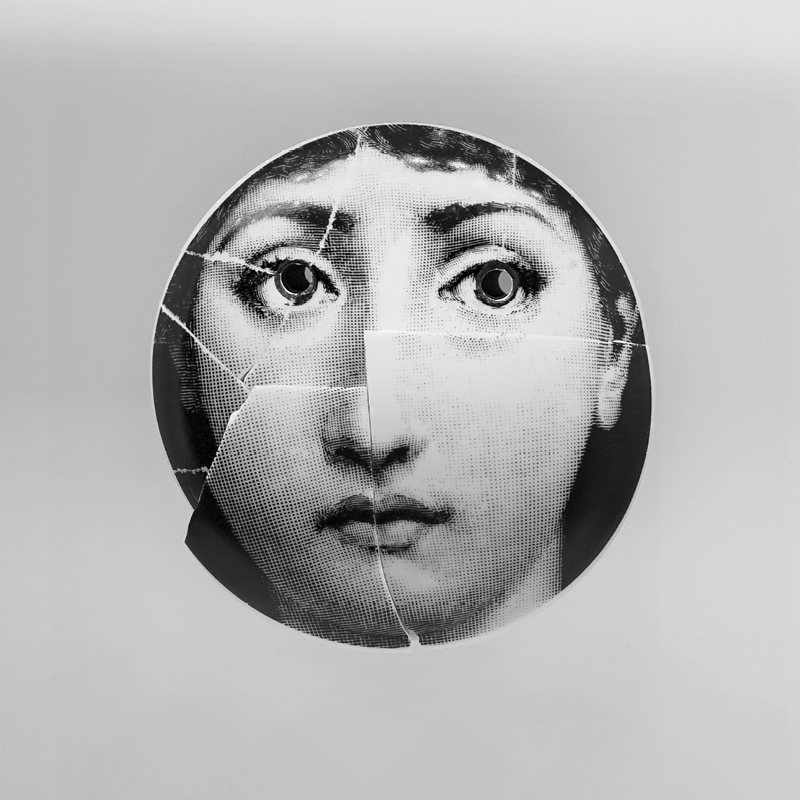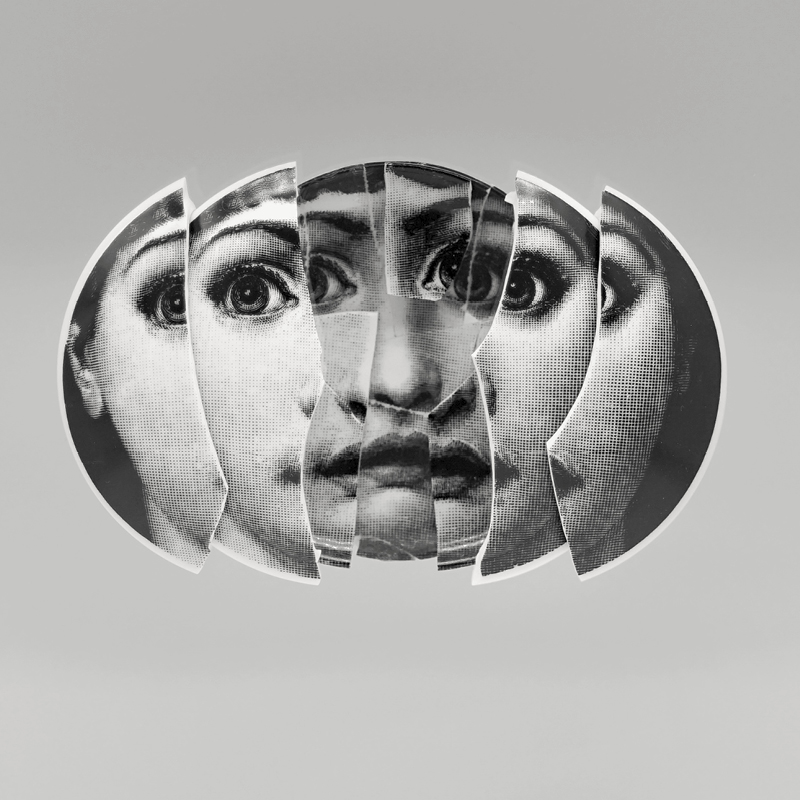 WHERE TO FIND THE WORKS
The works in the S/Oggetti Parziali series by Carlo Dell'Acqua are on show and available at the Fornasetti store in Milan. For more information, please do not hesitate to contact us. Write an e-mail to store.milano@fornasetti.com
EXHIBITIONS AND MUSEUMS
The S/Oggetti Parziali series by Carlo Dell'Acqua was the centrepiece of several exhibitions, from NOMAD in Venice in 2019, to a dialogue with the works of the Complesso Monumentale della Pilotta in Parma for the Fornasetti Theatrum Mundi exhibition in 2020-21.