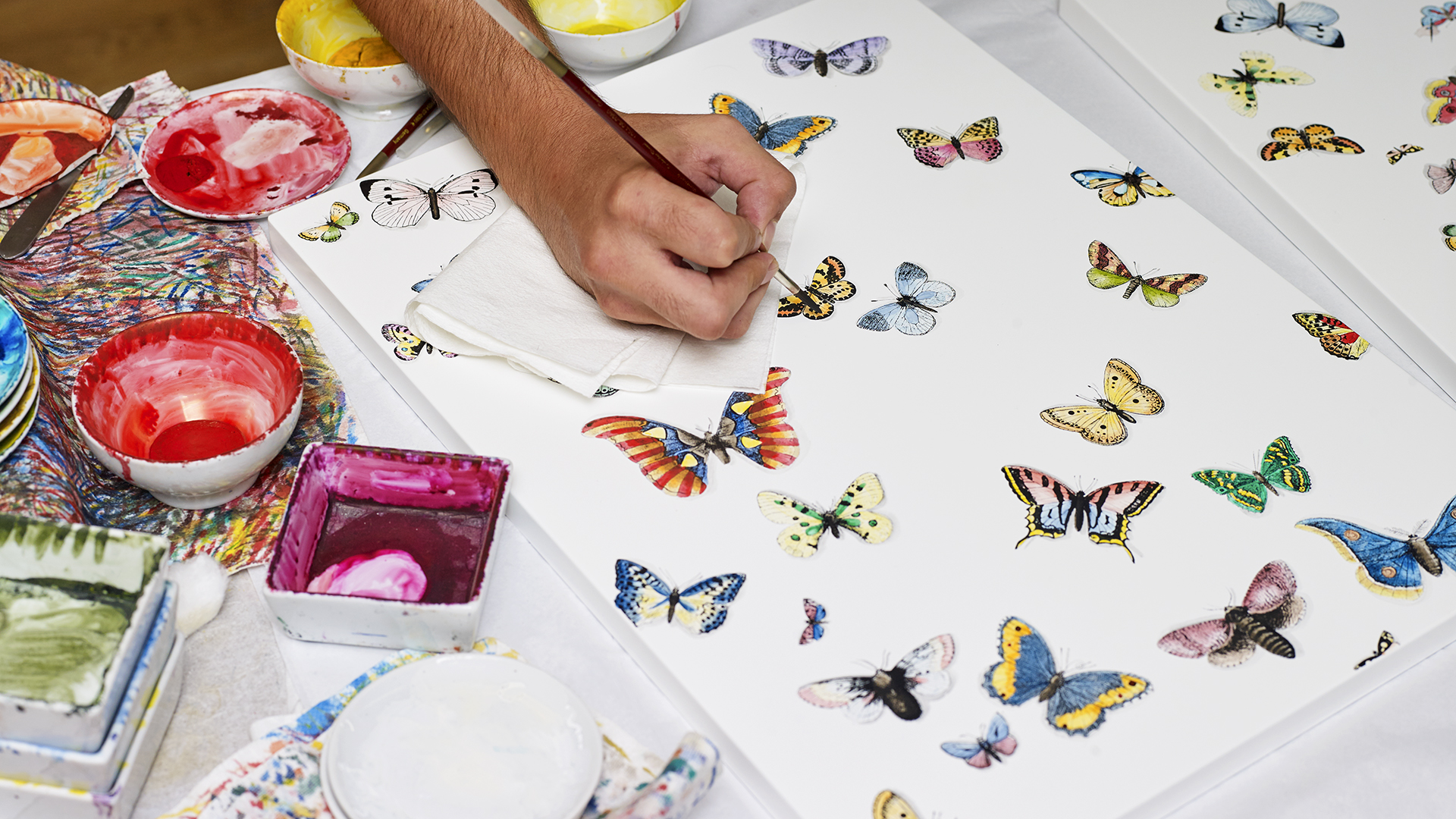 Fornasetti was founded in the vibrant Milan of the post-war period as a creative mirror of its founder Piero Fornasetti, a multi-faceted artist whose relentless creative flair earned him a place among the most prolific Italian figures of the twentieth century.
Precious porcelain, sophisticated pieces of furniture and furnishing accessories have always formed the heart of the Atelier's irrepressible creative variety, which spans art and design: conversation pieces, visions to contemplate, but at the same time objects to be used. This is Fornasetti's great insight, his so-called "practical madness": to put beauty and creativity at the service of utility.
"I do not believe in eras or times. I do not. I refuse to establish the value of things based on time. I do not set boundaries and nothing is too esoteric to inspire me, I want to free my aspirations beyond the limits of the ordinary."
-Piero Fornasetti-
The production process has always been one of Fornasetti's distinguishing features. All objects are made in Italy, strictly by hand, upholding a tradition of expert craftsmanship that makes each piece a true multiple of art.
Led with a pioneering and unconventional spirit by Barnaba Fornasetti, custodian of his father Piero's legacy, the Fornasetti Atelier now complements its design activity with an ample and diverse output of cultural initiatives. This endeavour is a fundamental part of the Atelier's identity, its corporate and human values and its social and cultural impact on the contemporary scene.