The gift guide
A FESTIVE STAGE
Holiday rituals are transformed into a surreal, ironic and sometimes nonsensical mise-en-scène. Imagination prevails over reality, and creativity over logic. Inspiration beyond the boundaries of the ordinary for the most imaginative time of the year.
THE FORNASETTI PANETTONE
The Fornasetti panettone combines the art of decoration with traditional craftsmanship. The limited-edition box contains the Christmas cake with its architectural arches and the signature Fornasetti style. The recipe for the Fornasetti panettone was created exclusively by the Davide Longoni bakery whose skilled, careful workmanship mirrors the methods of the Atelier.
Discover more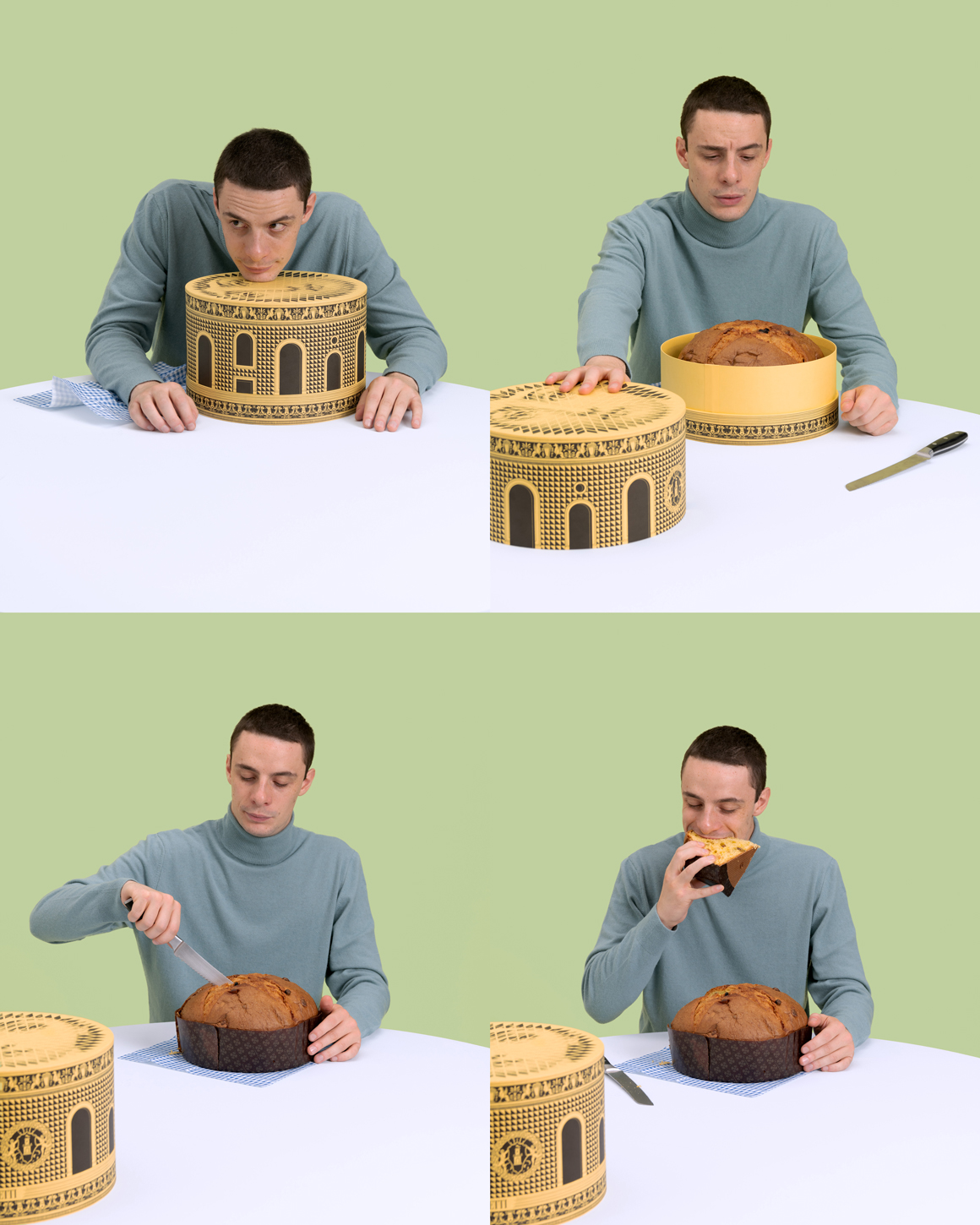 TRAYS, ASHTRAYS, WALL CLOCKS
TEMA E VARIAZIONI: NEW DESIGNS
Lina Cavalieri's metamorphoses continue in these hand-decorated porcelain and wall clock collections. The face of Fornasetti's muse is concealed, transformed or confused with fruit still lifes that celebrate Fornasetti's passion for drawing.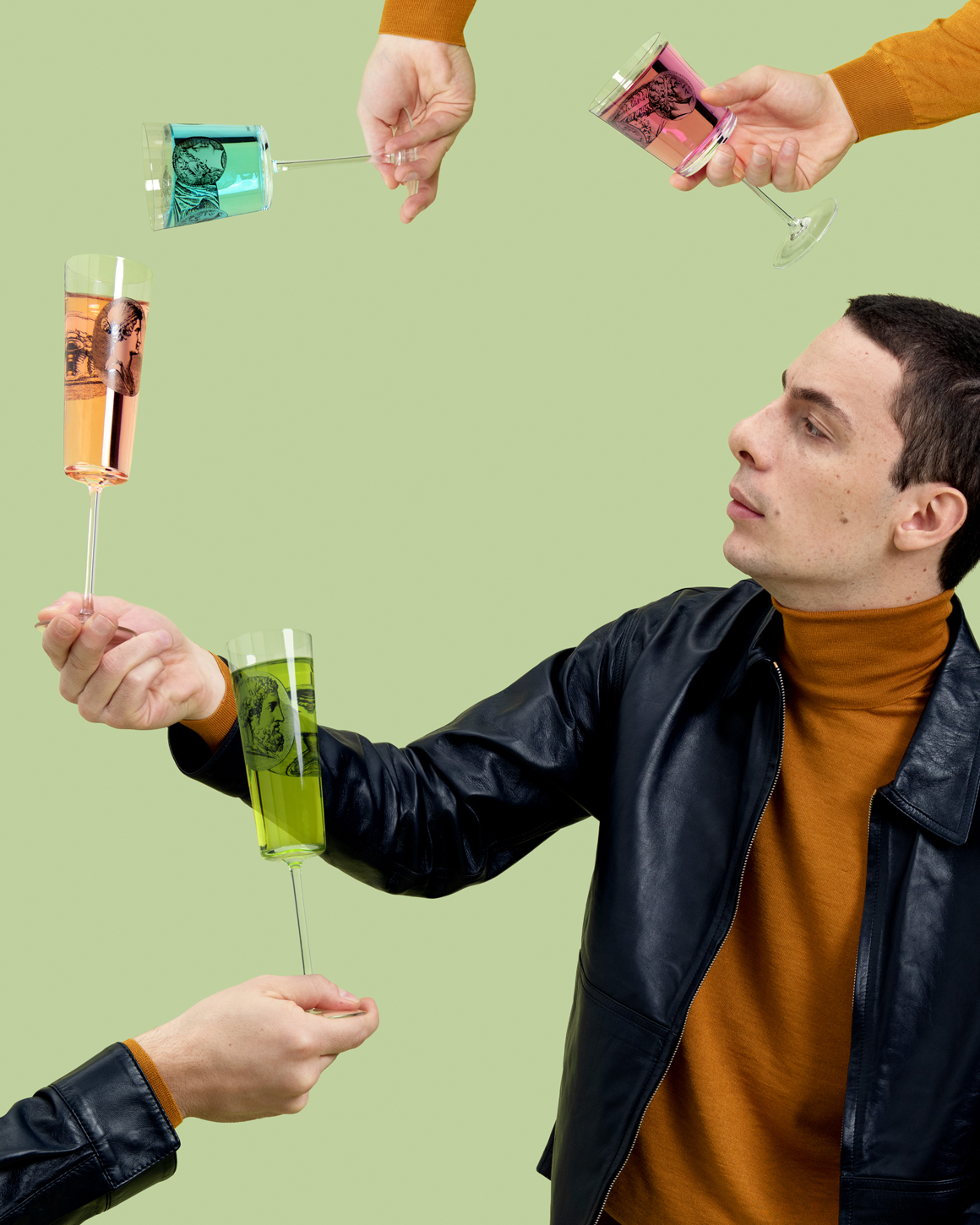 TABLE DÉCOR
Fornasetti's new glassware sets turn an everyday moment into an artistic gesture. Glass goblets and flutes combine refined design with the Cammei décor in a contemporary homage to the classical world.
Discover more
THE HOLIDAY SELECTION
NARRATIVE OBJECTS
Fornasetti porcelain and home accessories are art multiples; design objects that are perfect for surprising someone, conveying a message or spreading magic.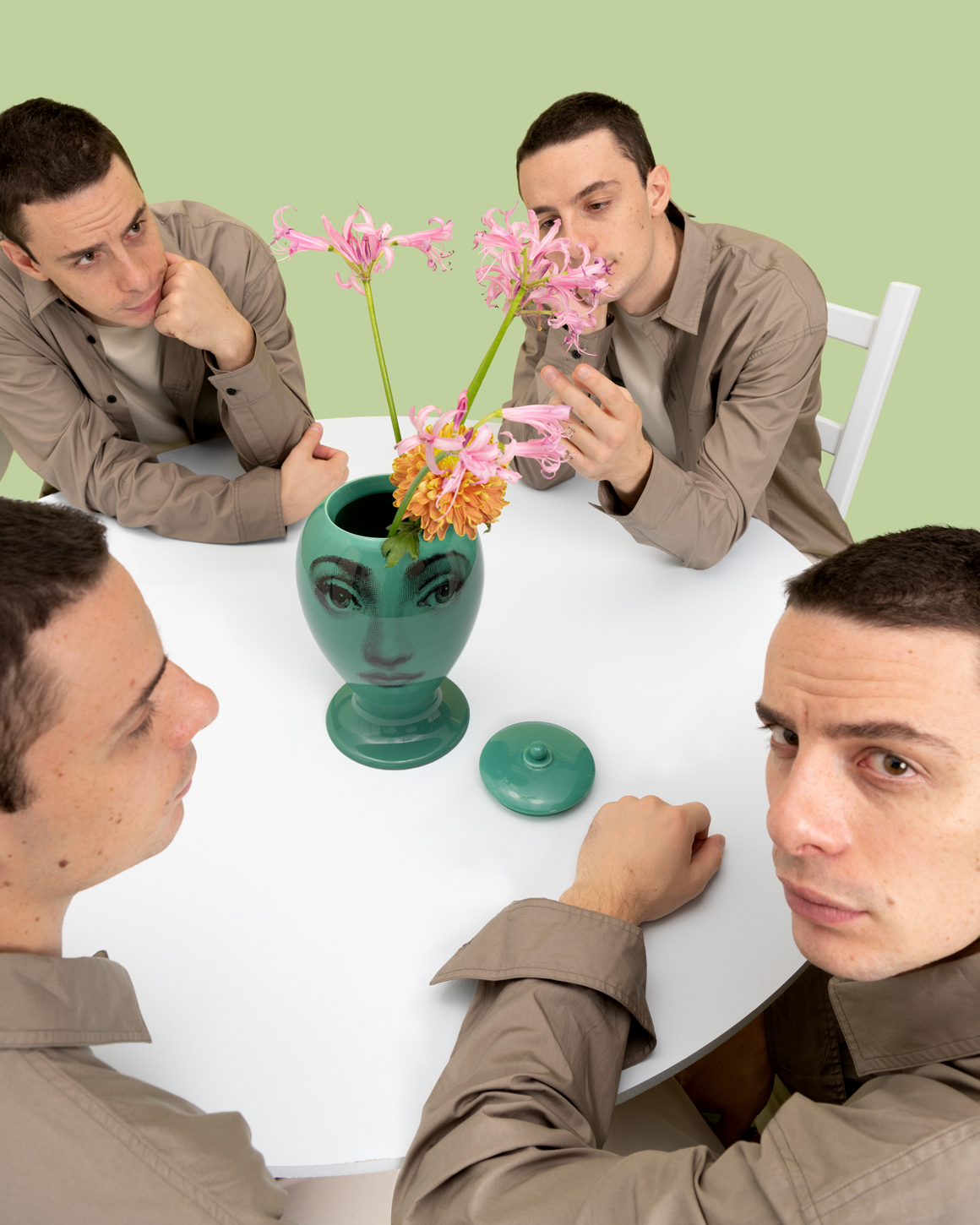 FORNASETTI VASES: MODERN ICONS
The colour variation on a green background transforms some of the Atelier's most iconic vases into the most surreal and irreverent of furnishings.
Discover more
FORNASETTI TIES
ART, FASHION AND DESIGN
Fornasetti ties transfer the Atelier's ironic vision and creativity onto silk. A small gift that is a pretext to escape from the everyday.

THE FORNASETTI GIFT GUIDE FOR THE HOLIDAY SEASON